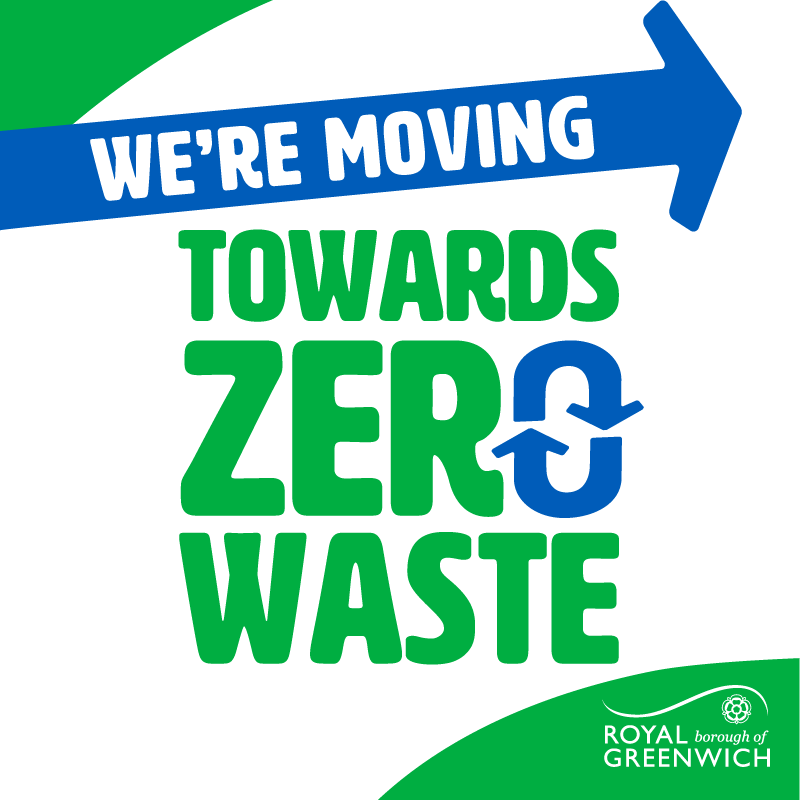 Published: Tuesday, 6th September 2022
From November 2022 the Royal Borough of Greenwich will no longer collect contaminated recycling bins.
Contamination is when the wrong items – such as bags of general rubbish, nappies, and dirty fast-food packaging – are put into a recycling or food and garden waste bin. These are your blue top and green top wheelie bins. It also happens when recyclable household items aren't rinsed out before being thrown away.
When a blue or green top bin is contaminated, good quality recycling is spoiled. It can mean that none of the contents can be recycled and they have to be incinerated instead, so everyone's efforts to recycle go to waste.
If a resident puts an incorrect item in their bin, a red tag will be put on it, and they will be sent a letter explaining why. The item will need to be removed so our recycling crews can empty it when they return the following week. The same will happen if it's contaminated a second time. The third time a bin is contaminated, it will be permanently removed.
Some easy tips to help avoid contamination include:
Using separate bags/bins in your kitchen for recycling, and a caddy bin for food/garden waste. You can then easily sort items as you use them.

Rinsing out any recyclable household items when you wash your dishes.

Regularly checking our website to ensure your recycling knowledge is up to date.
By reducing contamination our recycling rates will increase. As a result, less waste will be incinerated which is kinder to the planet and will make a big difference in the fight against climate change.
Councillor Averil Lekau, Cabinet Member for Climate Change, Environment and Transport, said:
"With temperatures reaching record breaking heights this summer, we've all experienced the effects of climate change first hand.
"If we all ensure we're putting the right thing in the right bin and that any recyclable household items are rinsed out before we throw them away, we will dramatically increase our recycling rates and lower the emissions caused by waste incineration."
"We understand it can feel tricky to keep track of what can be recycled. If you're unsure, you can find up to date information in our website. By making these small changes to our recycling habits, we can all play our part in becoming a zero waste borough."
This change is part of the borough's move Towards Zero Waste. As well as a stricter contamination policy, general waste will be collected from properties who use wheelie bins every two weeks. Recycling and food and garden waste will still be collected weekly.
For up to date information on what can and can't be recycled as well as tips on how to make recycling as easy as possible, visit royalgreenwich.gov.uk/towardszerowaste.