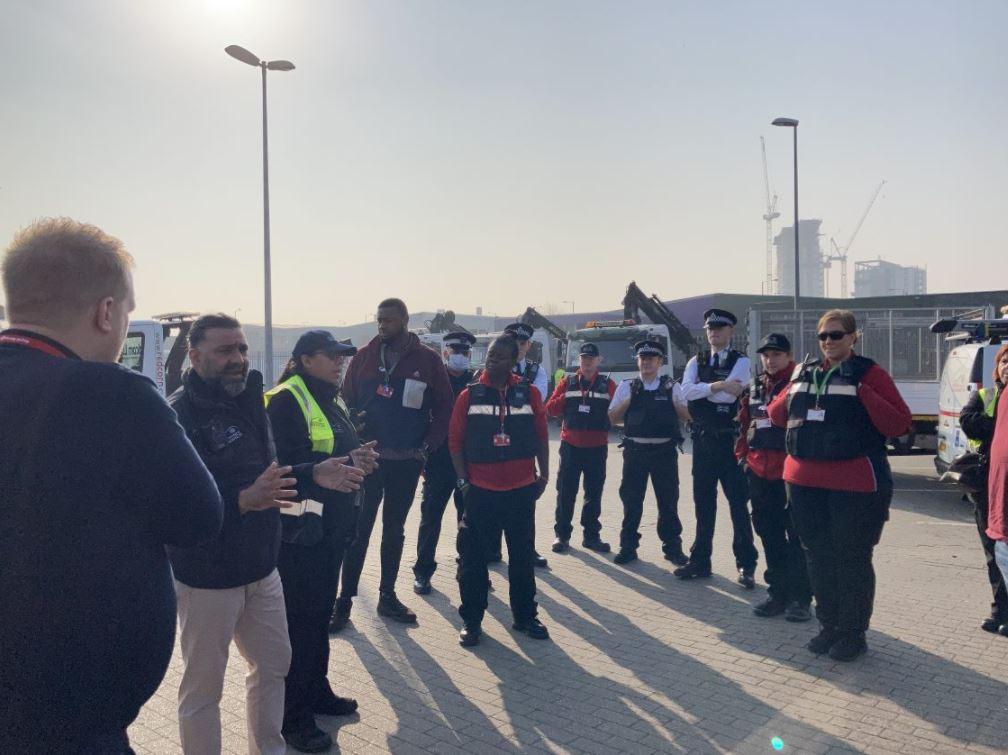 Published: Friday, 25th March 2022
Nine vehicles seized in Council raid on garage block in Abbey Wood.
Early on Wednesday morning, March 23, the Royal Borough of Greenwich and Met Police officers raided a block of garages in Abbey Wood following complaints that a suspected illegal mechanics was being run out of the site.
Officers found nine vehicles at the premises, including SORN vehicles, cars with no tax or MOT, others likely being used for scrap, and even an old caravan and a pick-up truck.
There was evidence the garages were being used to run a mechanics business. Neighbours had previously complained of noise disturbances late at night.
The garages are owned by the Royal Borough of Greenwich and are supposed to be accessible to tenants and leaseholders living in the area.
The operation, led by the Council's tenancy and repairs, environmental crime within street services, and safer spaces teams, with key support from the Met Police, took over four hours to complete and led to the arrest of a man in his 40s.
The operation to remove the illegal vehicles cost the Council around £5,000.
Most vehicles have now been removed, with many marked to be crushed unless claimed in the next three weeks.
Cllr Jackie Smith, Cabinet Member for Community Safety and Enforcement said: "I'm incredibly proud of our teams and their hard work during this operation, not to mention all the work they do, to keep our residents safe as part of our integrated enforcement approach. This kind of behaviour is completely unacceptable and anyone who operates without regard for the law, or the safety of our residents, will face consequences."