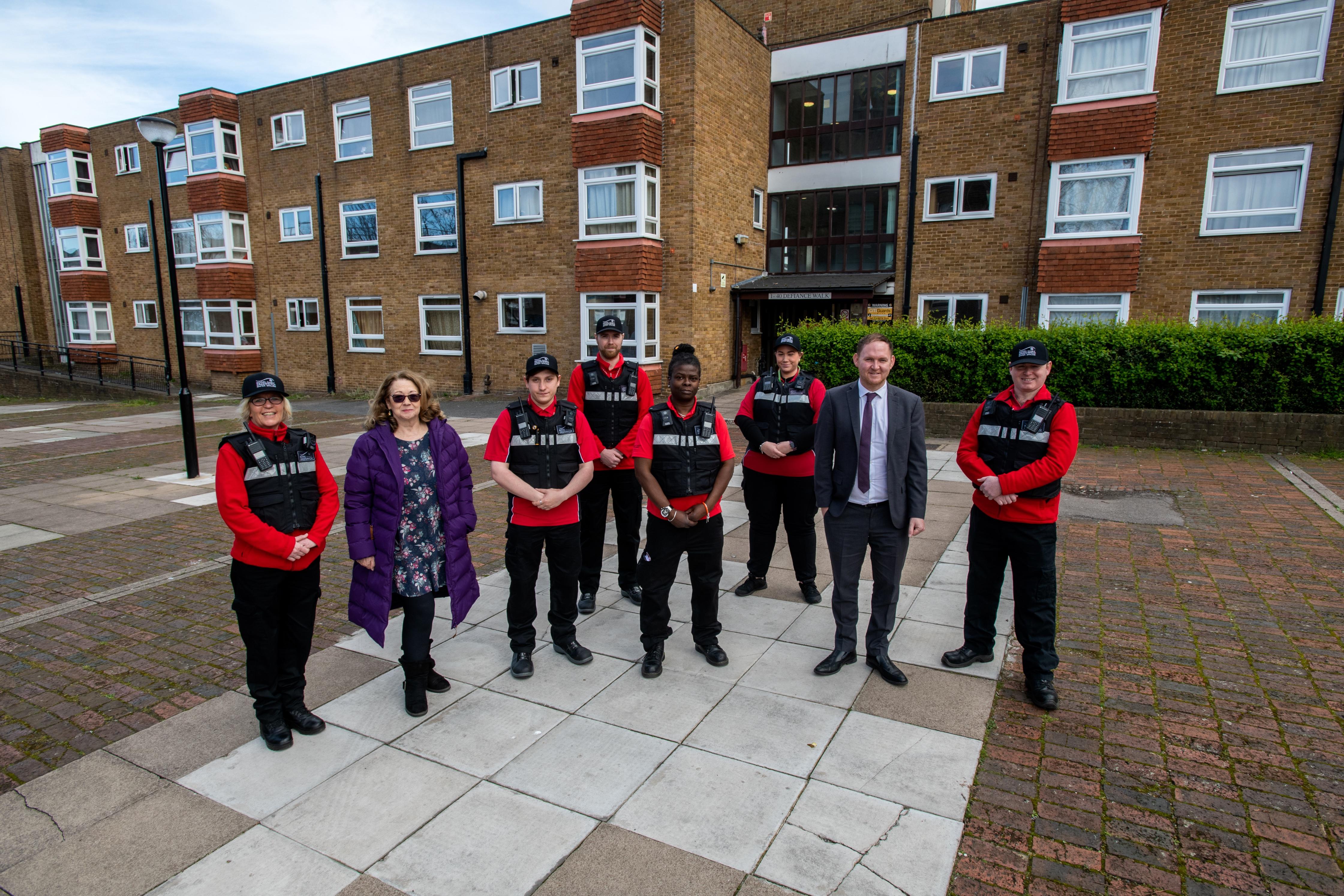 Published: Tuesday, 22nd March 2022
The Royal Borough of Greenwich has launched a new enforcement team to crackdown on crime across council estates in the borough.
The Safer Estates team will consist of a supervisor and six new officers actively patrolling housing estates. They will be tackling everything from anti-social behaviour and environmental offences to serious youth crime, with two additional officers recruited to focus solely on violence against women and girls.
The new team will ensure that Royal Greenwich council tenants receive the same level of enforcement on estates as they would in town centres.
Councillor Jackie Smith, Cabinet Member for Enforcement and Community Safety said: "Safer Estates is an absolutely vital addition to our enforcement teams. We know that crime on our estates is a concern for many residents, and the new officers will be dedicated to making people safer, ultimately improving the lives of our tenants and making our housing estates cleaner and safer for everyone."
Safer Estates forms part of the Royal Borough of Greenwich's wider Safer Spaces team. The team will be on-the-ground, engaging closely with communities and educating residents about public safety, while working with the police to prevent and tackle persistent, problematic behaviour.
In the coming months, the Council will also be carrying out an in-depth review of priority estates, determined by public consultation, to look specifically at tackling violence against women and girls and what improvements can be made. This includes looking at lighting, overgrown bushes and foliage, CCTV and targeted patrols.