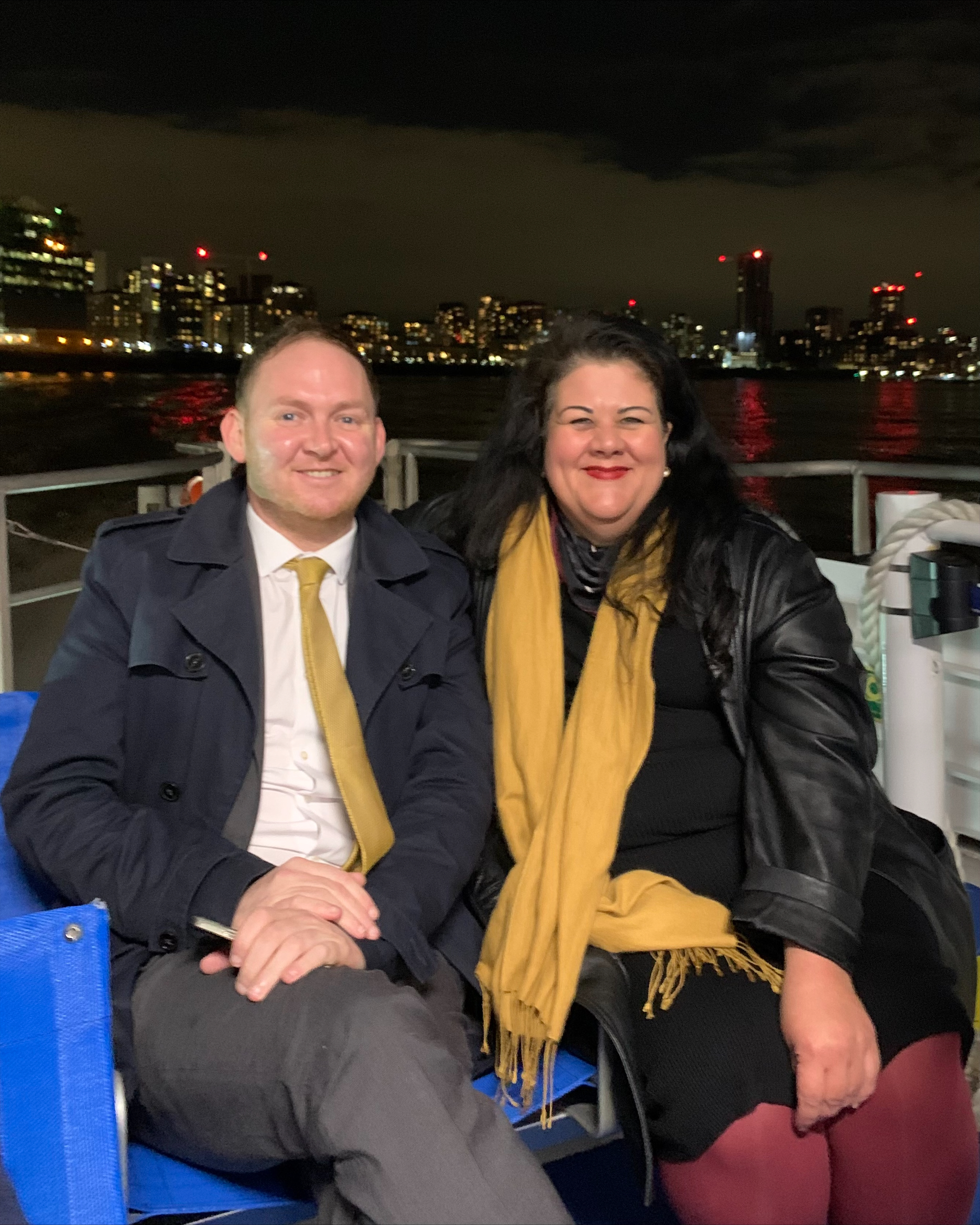 Published: Monday, 7th March 2022
London's Night Czar Amy Lamé paid a visit to Royal Greenwich on Thursday 3 March to find out more about the well-established and growing night-time scene in the borough.
The event was an opportunity to learn about plans to encourage and support the thriving night-time economy in Royal Greenwich, and to understand what residents and businesses want from the borough after dark. The Council is committed to investing in the borough's night-time economy, which will play a key role in driving the economic and social recovery and boosting the profile of Royal Greenwich, for the benefit of businesses, residents and visitors. The opening of the Elizabeth line this summer is expected to draw many new visitors to the borough and the Council wants to ensure that Royal Greenwich residents and businesses all benefit from this investment.
The Night Czar joined Cllr Danny Thorpe, Leader of the Council, Cllr Denise Scott-McDonald, Deputy Leader, Cabinet Member for Regeneration & Good Growth, Cllr Jackie Smith, Cabinet Member for Community Safety & Enforcement, Cllr Adel Khaireh, Cabinet Member for Culture, Communities and Equalities, borough commander Chief Superintendent Trevor Lawry, and representatives from local businesses, leading cultural organisations, venue owners, hospital workers and residents.
Amy Lamé was appointed in 2016 as London's first ever Night Czar, to champion the capital's flourishing cultural night-time scene and to look at ways of making it safer. Throughout the evening, the Night Czar heard about the work being undertaken across the borough and visited three key areas: Greenwich Peninsula, Maritime Greenwich and Woolwich. The group stopped by leading entertainment and sports venue the O2, which provides jobs for 4,500 people, explored the Design District, London's first permanent, purpose-built hub for the creative industries and met one of its newest tenants, Queercircle.
"It's been an incredibly tough two years for businesses particularly for those operating at night, but it is great to see that Greenwich's lively and bustling scene is welcoming people back and reviving the local area after 6pm.
"Our capital's varied night-time businesses have always been integral to the success of our city and they will now play a key role in driving our economic and social recovery."
Cllr Danny Thorpe, Leader of the Council, said: "We're delighted to get the opportunity to give Amy a little taste of what Greenwich has to offer at night – entertainment, art, sport, food and drink, and so much more. Being able to travel between each of the areas by Uber Boat by Thames Clipper made this a special and unique event.
"The opening of the Elizabeth line in the summer will bring many new visitors to the borough and we want to make sure Royal Greenwich residents and businesses all benefit from this investment."
Cllr Mariam Lolavar, Cabinet Member for Business & Economic Growth, said: "It has been a pleasure to welcome London's Night Czar to Royal Greenwich. The borough's growing cultural offer is vibrant, diverse and unique and the night time is one of our key assets. It was fantastic to take this opportunity to share our commitment to supporting the night-time economy as we build back better after the pandemic."
Cllr Jackie Smith, Cabinet Member for Community Safety and Enforcement, said: "We believe that all women should feel safe at night and there can be no economic recovery without their participation. As our night-time economy continues to grow, the council will continue working with the police and other organisations to make sure everyone can have a safe and fun night out."
NOTES TO EDITORS Businesses and organisations across the borough can sign up to the Women's Safety Charter to commit to keeping women safe