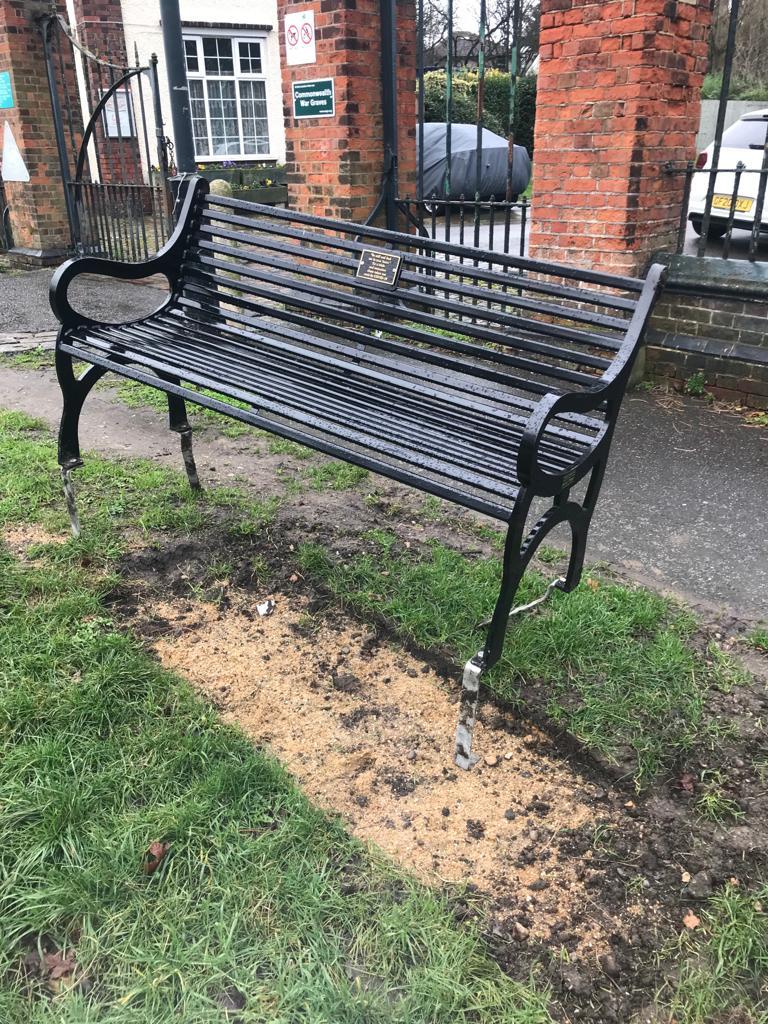 Published: Friday, 18th February 2022
A COVID-19 memorial bench, which was stolen from King George's Field, outside Greenwich Cemetery on Monday, has mysteriously reappeared following a public campaign by the Royal Borough of Greenwich.
The bench was one of 23 installed across the borough, after the public told the Council how they wanted to commemorate those who lost their lives to COVID-19.
It was returned to the site where it was stolen on Thursday night. CCTV cameras in the area are being checked for information to help catch the culprits.
The theft, which caused public outrage, made headlines locally and nationally. Councillor Adel Khaireh, Cabinet Member for Culture, Communities and Equalities, said: "Benches don't just get up and walk away on their own. Whether or not it was returned by chance, or the thieves were shamed into giving it back, we may never know. But we want to say a huge thank you to the public for helping us raise awareness.
"If residents have any information about the theft and those responsible – please contact the police on 101."