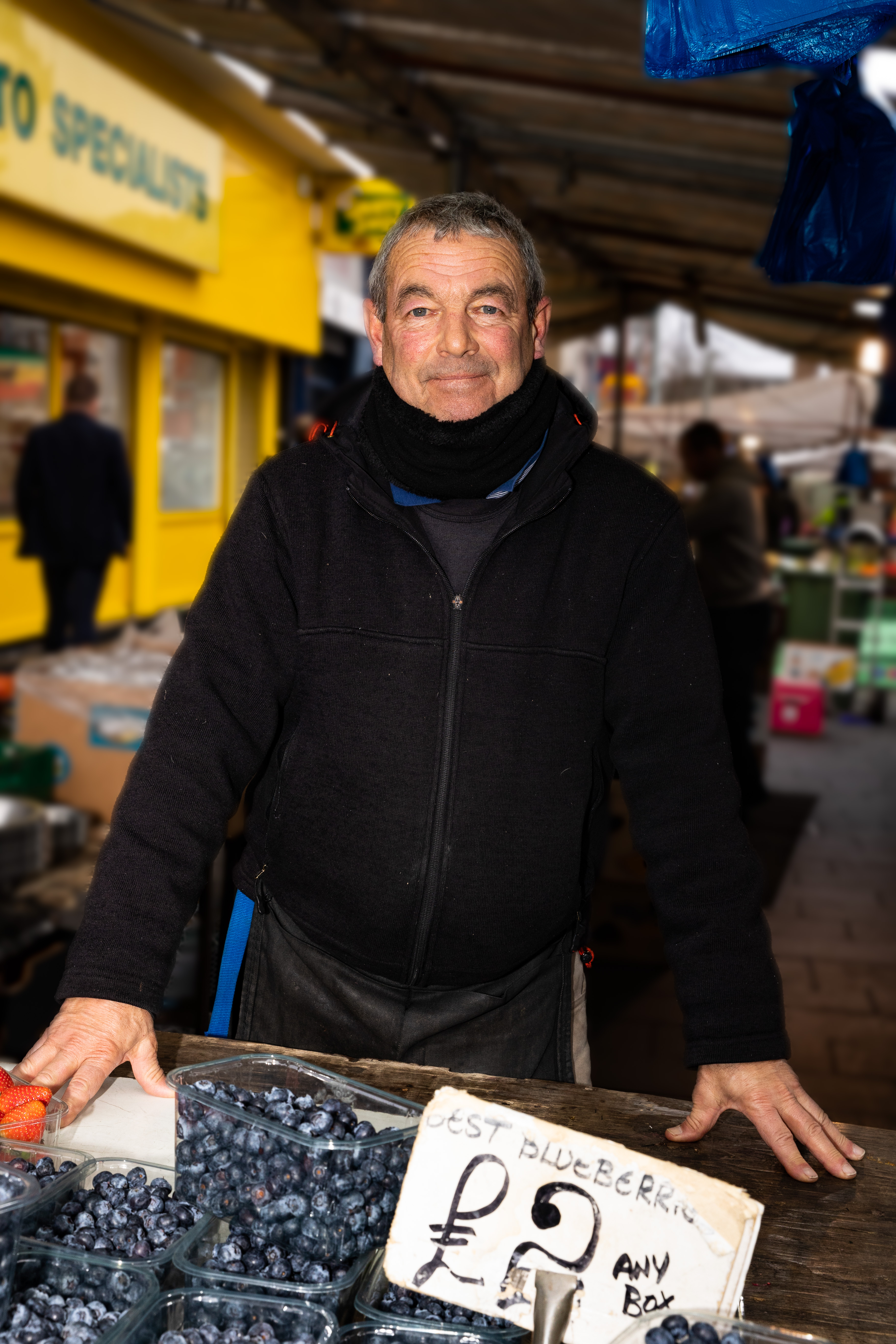 Published: Friday, 24th December 2021
This morning, Christmas eve not only heralds the last week of another year but also the end of 47 years of loyal service to Woolwich Town Centre from fruit and vegetable stall owner, Andy Epps.
Andy's stall is situated on the corner of Beresford Square and has been run by his family for the past 150 years to a varied, yet always contented clientele including the likes of former London mayor Ken Livingtone, Scott Maslen from Eastenders and boxer Julius Francis to name a few.

On hand to wish him well and thanks for his great contribution to the Woolwich Town Centre community was Councillor Danny Thorpe, Leader of the Royal Borough of Greenwich, who said: "What an amazing feat! Market stalls like Andy's are the lifeblood of the local community. We've been very fortunate to have a character like Andy around for so long and we wish him all the best in his well-deserved retirement!"
"We know that small businesses like Andy's have suffered during the pandemic, and we encourage them to look into support that's available on our website in the form of grants and advice."
With Andy's retirement the curtain also falls on his family's 150 years running of the stall. Andy commented, "Many years back I took the stall over from my uncle. It's a shame it will no longer be in the family, but my son has a good career elsewhere that he needs to look after. I know when I leave the stall will be in good hands."
To apply for grants that make up a £1 million pot, businesses that are interested should visit the council's website as soon as possible to see if they are eligible and apply. Applications are open until Sunday 16 January 2022 at 11:59pm.