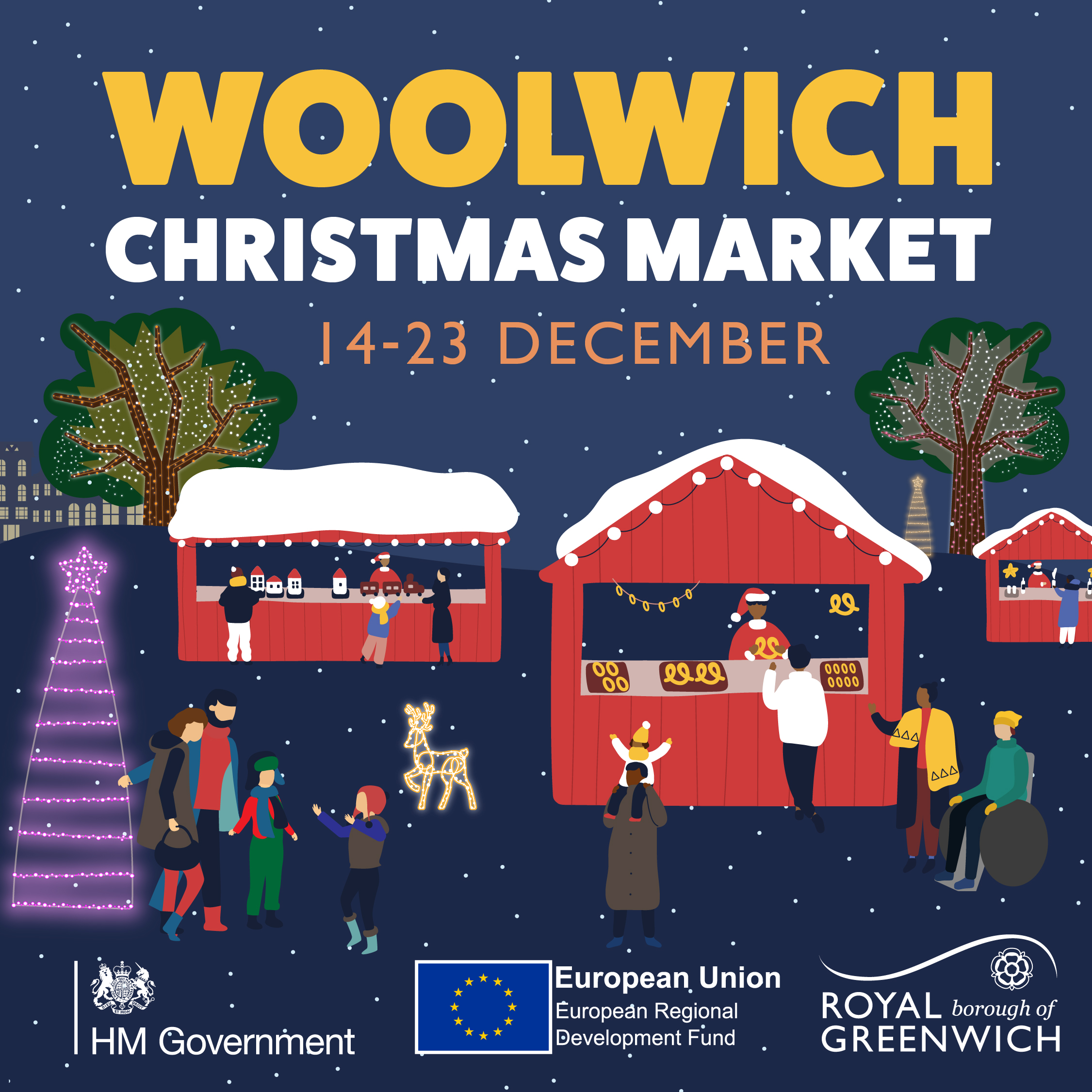 Published: Thursday, 9th December 2021
It's a family affair! The Woolwich Christmas Market starts 14 December and promises to be an entertaining day for the whole family.
The Woolwich Christmas Market is a family affair with a range of activities to please everyone including; Christmas market stalls, Santa's photo booth, a caricature and cake stall, a variety of delicious refreshments, three exciting children's rides and more!
Monday – Wednesday: 9am to 4pm
Thursday: 9am to 1pm
Friday and Saturday: 9am to 4.30pm
Sunday 19

th

December only: 9am to 3pm
For more info visit royalgreenwich.gov.uk/christmas_events