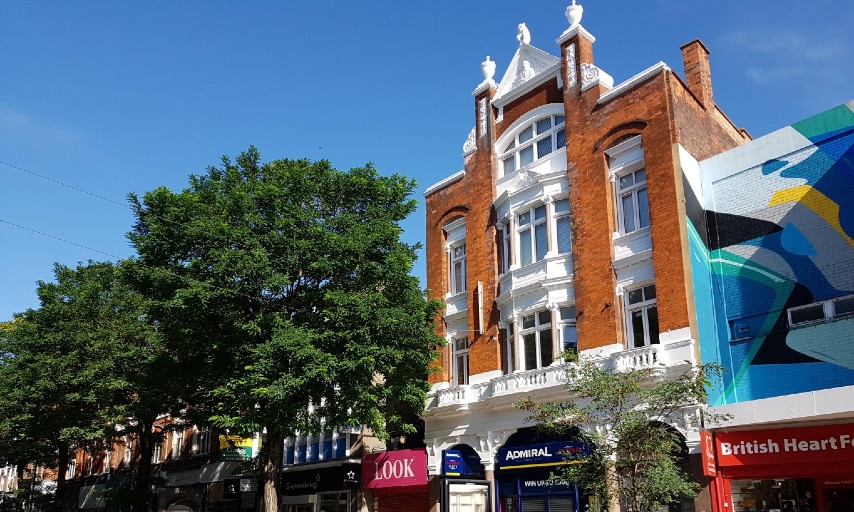 Published: Thursday, 9th December 2021
Woolwich town centre is set to receive a makeover. The Royal Borough of Greenwich in partnership with Historic England is giving business owners an opportunity to rejuvenate their signage and shop fro
The incentive to local businesses is part of ongoing large-scale investment by the council to stimulate economic growth and attract people and businesses back into the town centre. 
The new scheme will help businesses improve the appearance and quality of shop fronts, many of which have become run down due to disrepair and high vacancy rates. Restoring the historic character of buildings within the newly established Woolwich town centre conservation area will bring the rich historic past of Woolwich back to life. As one of only five high streets across London being given a new lease of life through the government-funded High Streets Heritage Action Zones scheme, Woolwich is set to see significant creative change and improvement in its town centre. 
Deputy Leader and Cabinet Member for Regeneration and Good Growth Cllr Denise Scott-McDonald, said; 
"The council believes in the future of Woolwich town centre. We are excited to be offering local businesses financial support to refurbish their shop fronts and facades to make it a thriving and beautiful town centre again. The money we're investing will also reinstate much of the rich historic character of the town currently hidden to the public. In short, this investment is about bringing people back into the town centre, creating jobs, attracting visitors and boosting the local economy. We want local people to feel proud of Woolwich and enjoy spending their time shopping, working or relaxing when they visit." 
Cllr Mariam Lolavar, Cabinet Member for Business & Economic Growth, said:
"Commercial property tenants, business owners and landlords within the designated area may be eligible for a non-repayable grant of up to 85% for restoration, shop front refurbishment and/or change of use. Owners will be supported by an experienced team of professionals to deliver a bespoke, high quality sympathetic restoration and refurbishment to preserve the building and add maximum curb-appeal. I encourage as many businesses to get involved as possible."
Richard Parish, Historic Places Adviser at Historic England, said;
"Our experience has shown that restoring historic shopfronts and repairing buildings makes a huge difference to the street scene, and helps drive increased activity on high streets. This is an exciting first step in seeing a physical transformation of some of Woolwich's unique historic buildings as part of the High Street Heritage Action Zone." 
The council has prioritised restoring empty buildings, building a new leisure centre and refurbishing the Tramshed theatre as part of its wider plans to revitalise the town centre and improve amenities for people living and working there.  
Architects Turner Works, alongside their engagement and design team (You & Me Architecture, Retail Revival, Stockdale and Survey Design Partnership), have been appointed by the council to deliver the programme. The design partners will work closely with the local community and provide direct support to individual traders with tailored design packages. 
Funded by the Royal Borough of Greenwich in partnership with Historic England, the Woolwich Town Centre Shopfront and Facade Improvements Programme will run from winter 2021 to summer 2023. 
A shop front design guide will be developed during the project to further support the Woolwich Conservation Area and allow for additional improvements in Woolwich Town Centre in future. 
For more information please visit the regeneration projects area on our website.