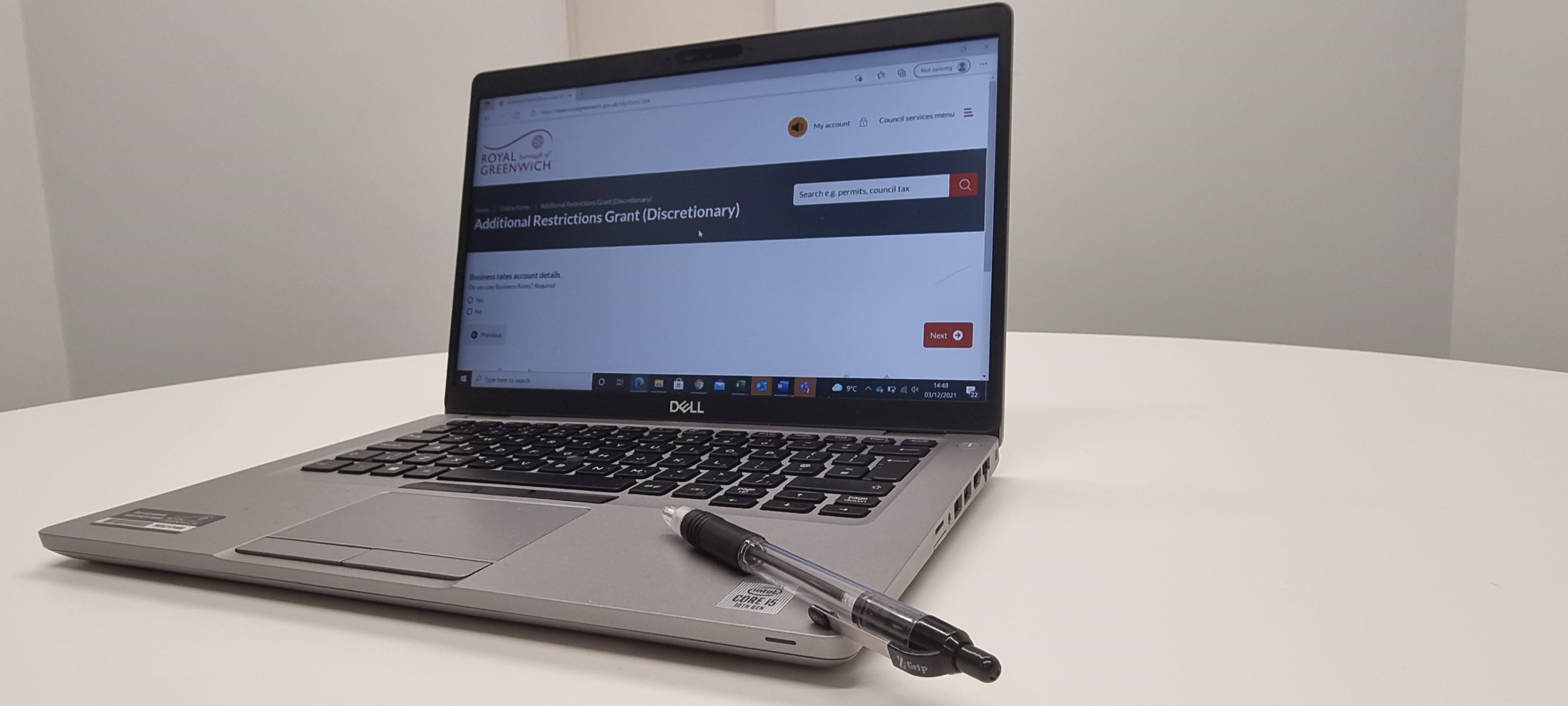 Published: Friday, 3rd December 2021
The Royal Borough of Greenwich is encouraging local business owners to apply for a variety of grants that make up a £1 million pot to support the recovery and growth of businesses across the borough.
The following grant schemes are now open for application:
The Hospitality Recovery Grant Scheme
Supports businesses operating within the hospitality sector
Grants ranging from £2,000, £3,000 or £7,000 depending on their rateable value.
The Sector Recovery Grant Scheme
Supports businesses providing services and goods to key sectors or areas in the local economy
Grants ranging up to £75,000.
The High Street Recovery Grant Scheme
Supports small businesses that occupy a vacant property on a minimum 12-month lease that meets certain criteria
Grants ranging up to £10,000.
The Business Resilience Grant Scheme
Supports business adaptation, resilience and innovation
Grants ranging up to £10,000.
The Additional Restrictions Grant (ARG) scheme
Supports micro and small businesses that were not eligible for the Local Restrictions Support Grant and Restart schemes, but still experienced a downturn due to pandemic lockdowns
A grant of £5,000
Councillor Denise Scott-McDonald, Deputy Leader and Cabinet Member for Regeneration and Good Growth said: "We are delighted to support our borough's economy by offering these grant schemes. Local businesses are the lifeblood of communities. Considering the difficulties recently faced in the aftermath of lockdowns, it's very heartening to think that these grant schemes will provide some support and help boost recovery."
Councillor Mariam Lolavar, Cabinet Member for Business & Economic Growth, said: "The Additional Restrictions Grant scheme will go some way to ensuring that fledgling businesses, freelancers and workers who are self- employed can receive some much-needed relief. We hope it will assist in growing their business endeavours in providing increased support for vital services within the Royal Borough of Greenwich."
While all small and micro-businesses are welcome to apply for the grant, the council will apply priority criteria to identify which businesses are more likely to be successful based on local needs, priorities and circumstances.
Online applications will be until the application window closes on Friday 7 January 2022 at 11:59pm. Businesses that are interested should visit the council's website as soon as possible to see if they are eligible.
-ENDS-