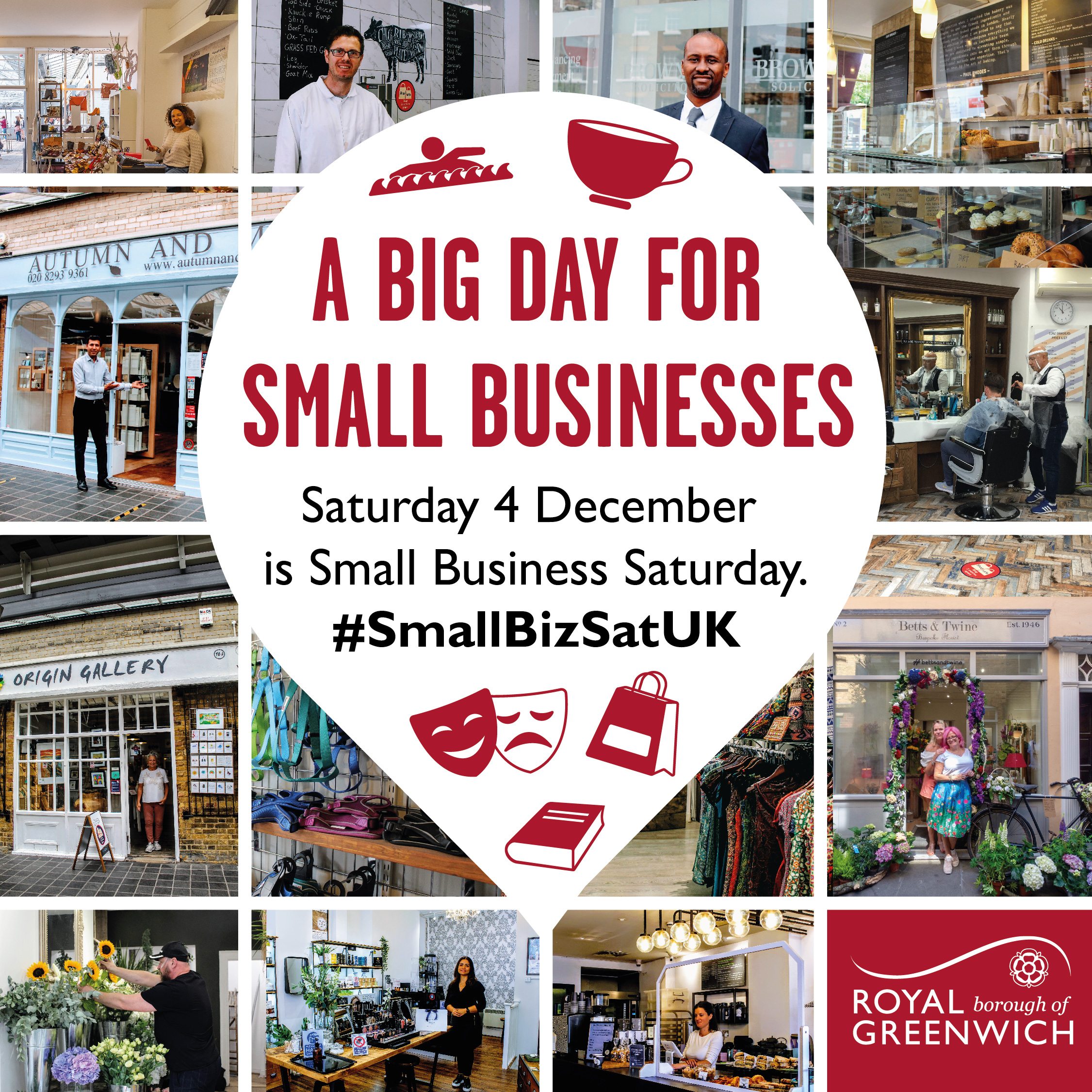 Published: Wednesday, 1st December 2021
Small Business Saturday returns this weekend on 4 December. This day is dedicated to celebrating and supporting high street and independent businesses throughout the UK.
The campaign encourages consumers to 'shop local' and support small businesses in their communities. Shops and businesses taking part will display a campaign logo in their windows. The day itself takes place on the first Saturday in December each year and aims to have a lasting impact on small businesses.
Explaining what the day represents for the Greenwich Cooperative Development Agency, Gary Mack from Made in Greenwich commented, "Small businesses have been hit very hard by the pandemic. While the recovery has been slow, a campaign like this helps to get us back on track by focussing on the importance of shopping local and building a thriving local economy."
Cllr Denise Scott-McDonald, Deputy Leader and Cabinet Member for Regeneration and Good Growth, said: "This is an exciting day for local businesses in Greenwich, and we're delighted to see there's a high level of involvement in the campaign from local businesses. We encourage local communities to support their high street shops and businesses by using their services and shopping locally."
The day is also a great opportunity for high street shoppers to take advantage of discounts on offer from local businesses by using our Greenwich One Card scheme. Membership to the scheme gives access to a wide range of discounts on products and services at participating local businesses, shops, cafes and restaurants. Local Greenwich businesses that would like to take part can sign up here to join on our website.
For more information about the day visit the Small Business Saturday website.