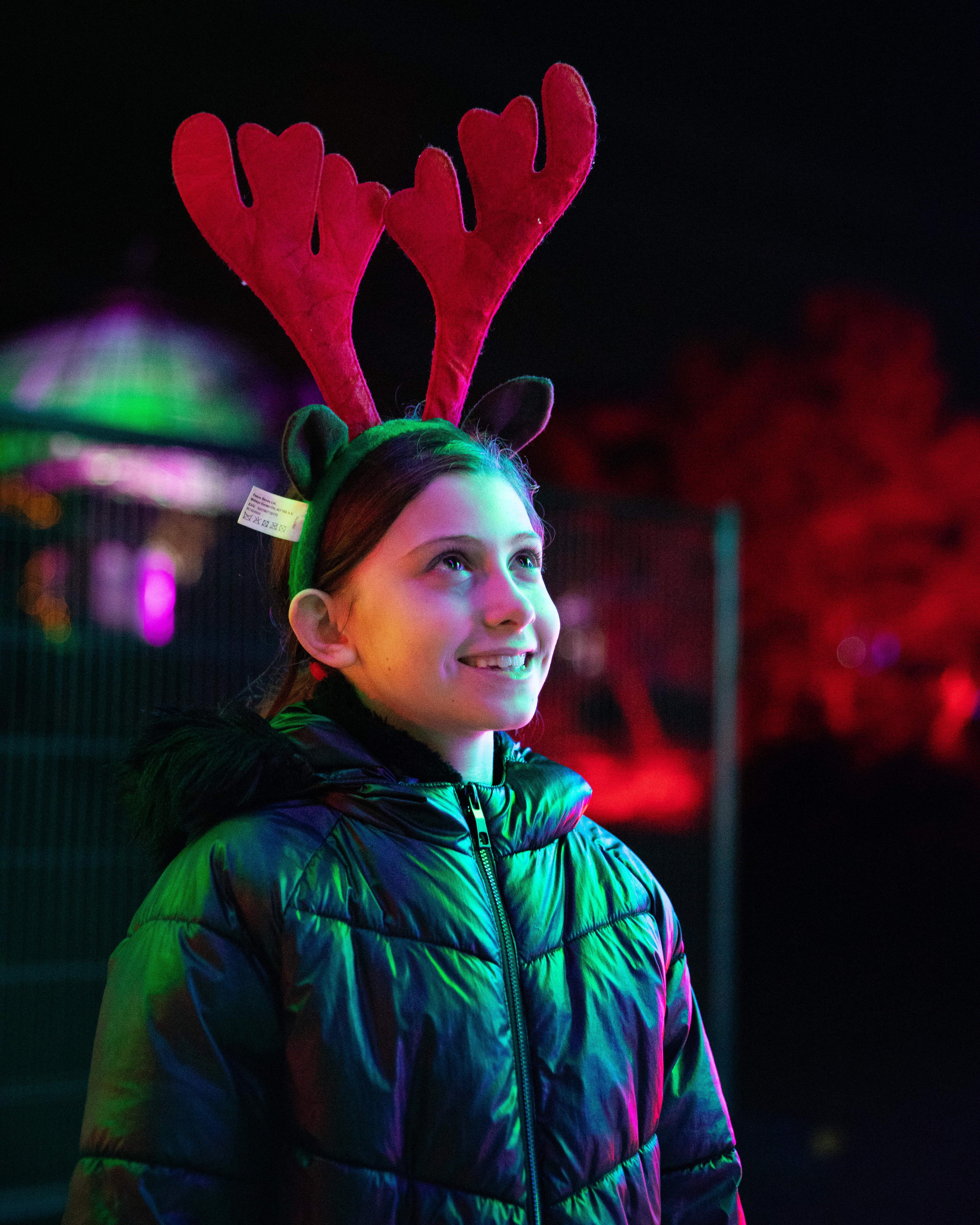 Published: Tuesday, 23rd November 2021
Immersive lights, fantastic flames, tasty treats and Christmas caroling is set to take place across five nights in Maryon Park.
From 1 to 5 December, the Royal Borough of Greenwich brings back its famous Sparkle in the Park event that proved a big hit with residents last year. This free and ticketless event will run every day from 4pm to 9pm, apart from on 3 December when the event will open one hour later at 5pm.
Attendees should travel to the event via public transport or on foot – parking is only available for blue badge holders on a first-come, first-served basis. Maryon Road will be closed at the junction of Woodland Terrace and additional parking enforcement will be in action during the event opening hours. Unfortunately, no dogs except additional guidance dogs will be allowed on-site during 4pm to 9pm when the park closes. The main light trail follows a paved pathway to help with accessibility and there will be a range of accessible facilities on site.
Cllr Adel Khaireh, Cabinet Member for Culture, Communities and Equalities: "After the success of last year, we're delighted to be bringing Sparkle in the Park back for 2021. We're going bigger and better in Maryon Park and with no tickets necessary, we hope even more residents will be able to share some free festive fun with their families and neighbours. I know I'll be there, so make sure you don't miss out on a wonderful evening of entertainment!"
Performances from local school choirs, Brass Volcanoes, Elle and the Pocket Belle and so many more will be taking to the stage to sing loud for all to hear! If that was not enough entertainment, festive markets and street food stalls will be dotted around the venue, ready for you to start filling your stockings...and your stomachs. Each night ends with a festive family disco, so you can dance and sing your way into Christmas.
Sparkle in the Park was kindly sponsored by Lovells. Find out the latest information about the event at royalgreenwich.gov.uk/sparkleinthepark