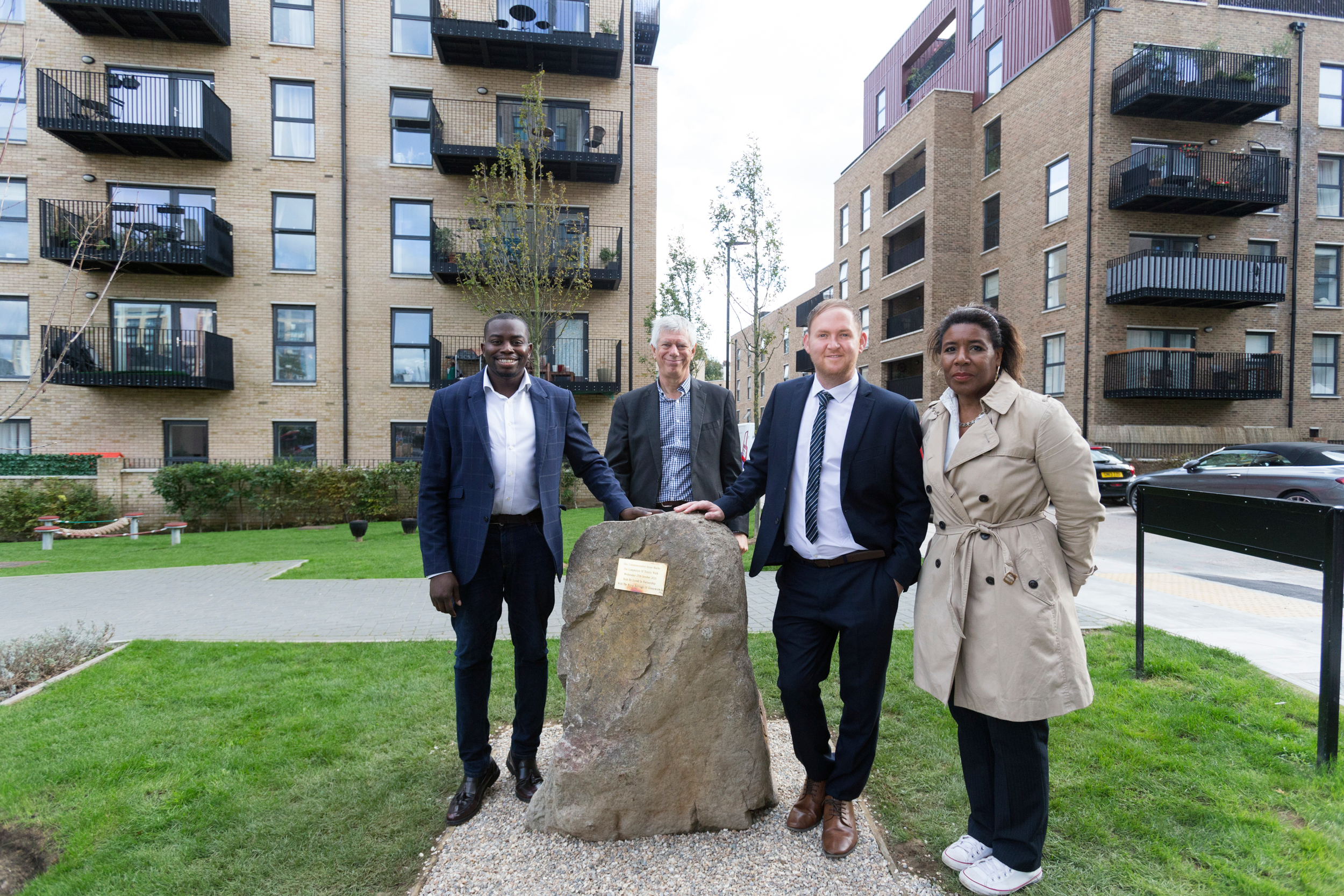 Published: Thursday, 18th November 2021
The Leader of Royal Borough of Greenwich Councillor Danny Thorpe has marked the completion of Trinity Walk, a £100m housing development in Woolwich off Brookhill Road, at a resident family fun day.
The 684 energy-efficient modern new homes - including 167 for local people on the council's waiting list - replace the former 1960s Connaught Estate.
In total 1,615 new homes will be built by the council's £398m Woolwich Estates programme in partnership with Lovell by redeveloping three older estates in the area - Connaught, Morris Walk and Maryon Grove.
In September, Lovell was granted planning permission to build 766 high quality new homes, including 253 affordable homes on the site of the former Morris Walk Estate. Trinity Park and Trinity Rise, will provide a mix of one, two, three and four bedroom houses and apartments. Nearly half of all the new housing will be family homes including a large number of houses.
Cllr Danny Thorpe, Leader of Royal Borough of Greenwich, said: "Woolwich Estates has already built hundreds of state-of-the-art, energy efficient homes while sparking job creation and economic growth. Located right at the heart of Woolwich it's already become a thriving new community with homes that mean more young people and families can stay in our borough."
Cabinet Member for Housing Cllr Anthony Okereke said: "Woolwich Estates, alongside our Greenwich Builds council home-building programme and Meridian Home Start partnership, demonstrates how we are utilising every option to build more affordable housing for local people and replace housing was in poor condition. We're proud of what our collaboration with Lovell has already achieved and I look forward to welcoming even more residents into brand new homes they can be truly proud of, when Trinity Park and Trinity Rise are finished too."
Deputy Leader and Cabinet Member for Regeneration and Good Growth Cllr Denise Scott-McDonald said: "Woolwich is a priority area for the Council. We are investing in a brand-new leisure centre, Tramshed theatre and the town centre to help it recover from the pandemic and transform the area into a vibrant place to live, work and shop. Many local people have been employed on-site during construction, with a significant number of jobs and training opportunities created locally. Over 90 apprentices are set to be trained over the course of the 12-year regeneration programme."