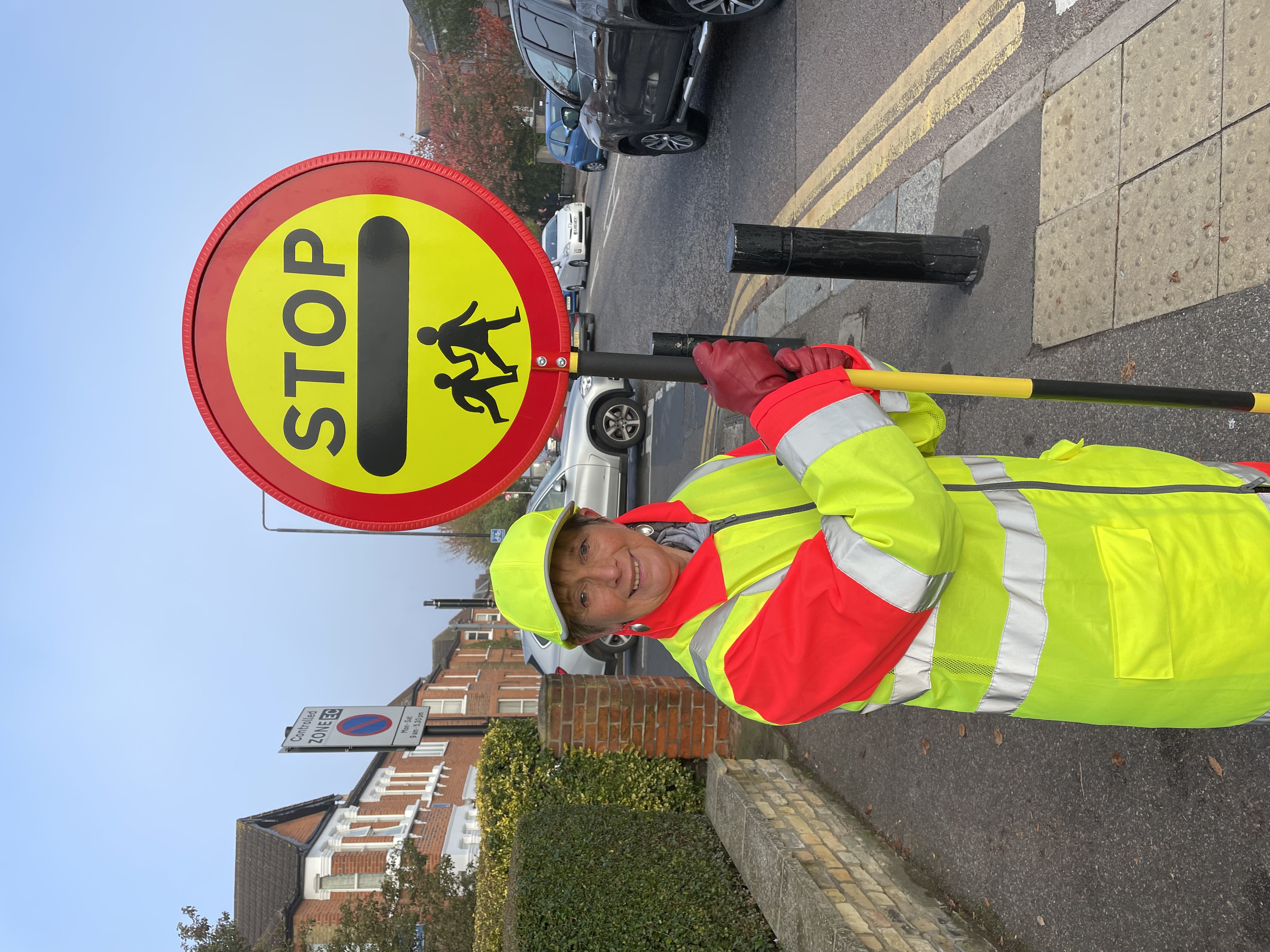 Published: Friday, 5th November 2021
Councillor Linda Bird has swapped the Town Hall and politics for cold streets and lollipop sticks this week as she steps in as a crossing guard.
With the usual 'lollipop person' falling ill, the former Mayor was quick to volunteer. As former teacher and headteacher, Cllr Bird is a trained crossing guard.
She's been putting her skills to good use on Westmount Road this week, ensuring traffic is managed and students get to school safely – and on time!
Cllr Bird said: "I've loved volunteering and raising a smile this week. It's a fantastic way to start the morning, and it's always a pleasure to chat to young people in the borough.
"Now the nights are drawing in, it's so important that drivers obey the speed limits and pay attention to the road.
"We have a terrific team of trained crossing patrols in Royal Greenwich, but I'd encourage more people to train so they can volunteer should a spot open up!"
For more information about crossing patrols click here