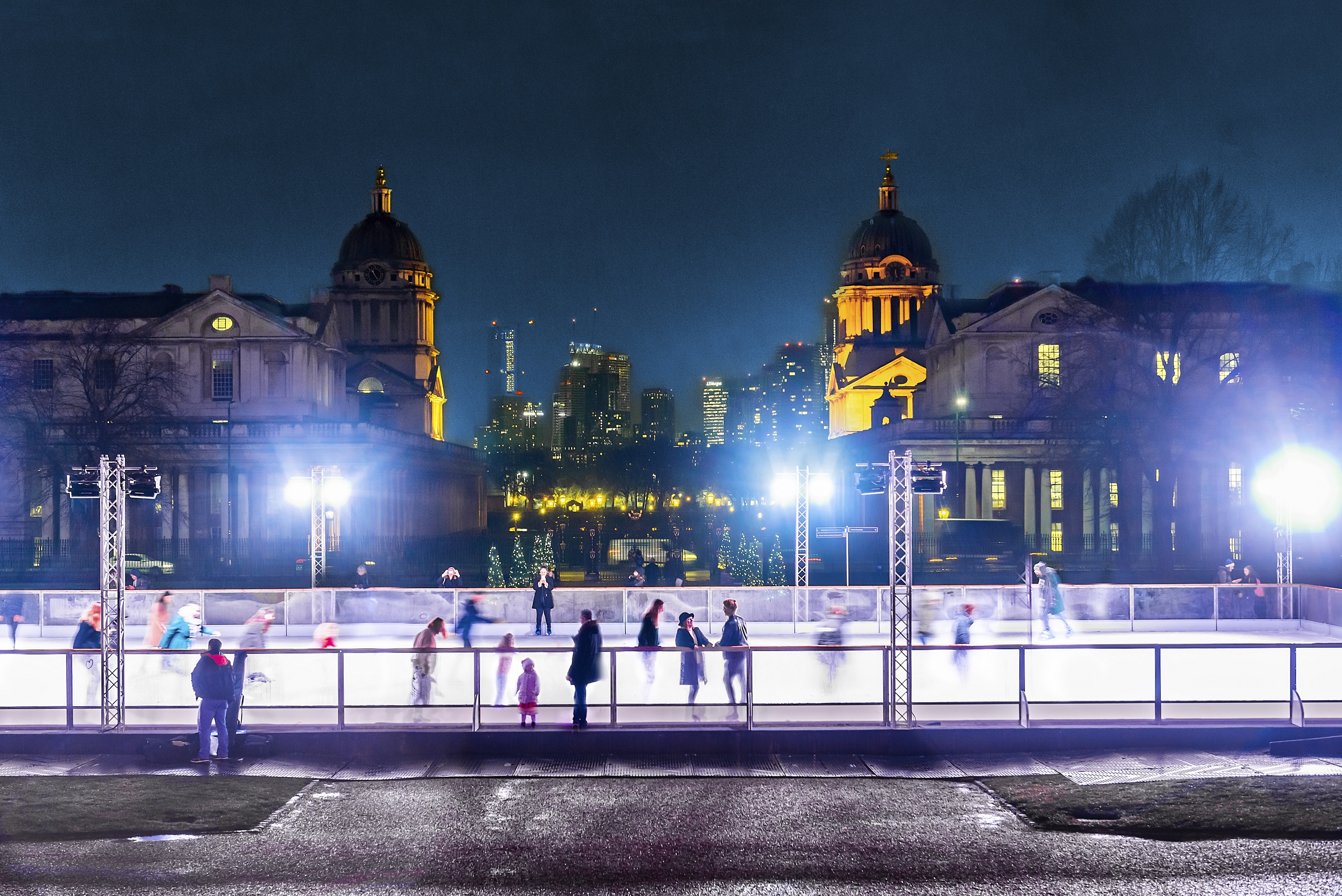 Published: Thursday, 4th November 2021
Grab some cosy autumn deals with the latest Greenwich One Card offers
The Greenwich One Card is launching its autumn offers with its latest deals for Woolwich Works and The Queen's House Ice Rink.
Everyone who lives, works and studies in Royal Greenwich can pick up a Greenwich One Card at a local library or leisure centre.
The Greenwich One Card is bringing the drama of the dark nights to life with a special offer on tickets to the new live show by Extraordinary Bodies. Their new show "Human" is based on real life stories and told through circus, music and film. Running on the weekend of 5 November, tickets are just £10 using the code LOCAL10. Card holders can also get handy discounts at independent fashion and beauty shops up and down the borough, meaning it's the perfect time to grab a deal on dressing up for a magical evening at Woolwich Works.
The One Card also offers the chance to enjoy getting cosy inside as the days get cooler, with discounts at cafes and restaurants all over Royal Greenwich.
After dinner, head on over to The Queen's House Ice Rink, London's most scenic ice rink in the grounds of Royal Museums Greenwich. Set within a UNESCO World Heritage site, the only outdoor ice rink in South London is open every day from 18 November, with 10% discount off all November skate sessions with a Greenwich One Card.
Cllr Mariam Lolavar, Lead for Business and Economic Growth, welcomed the new seasonal offers and said:
"Now is the perfect time to bag a bargain when everyone is getting together with friends and loved ones.

"The Greenwich One Card is totally free and gets you access to libraries, leisure centres and all sorts of local discounts. You can even look up partner shops online. It's not all about food and fun days out either, savings stretch to DIY shops, pet care and dentists.

"I'm looking forward to using my card for a bit of festive fun with a cut price hot chocolate, whether its whilst watching some Diwali lights or getting ready to go skating."
---
Extra information:
The Greenwich One Card can be picked up at any library or leisure centre in the borough.
The Greenwich One Card offers and discounts for holders at participating local businesses.
Visit royalgreenwich.gov.uk/one-card to find out all the latest deals near you.
Woolwich Works tickets can be booked via www.woolwich.works/events/human.
Queen's House ice rink tickets can be booked via rmg.co.uk/queens-house/attractions/queens-house-ice-rink