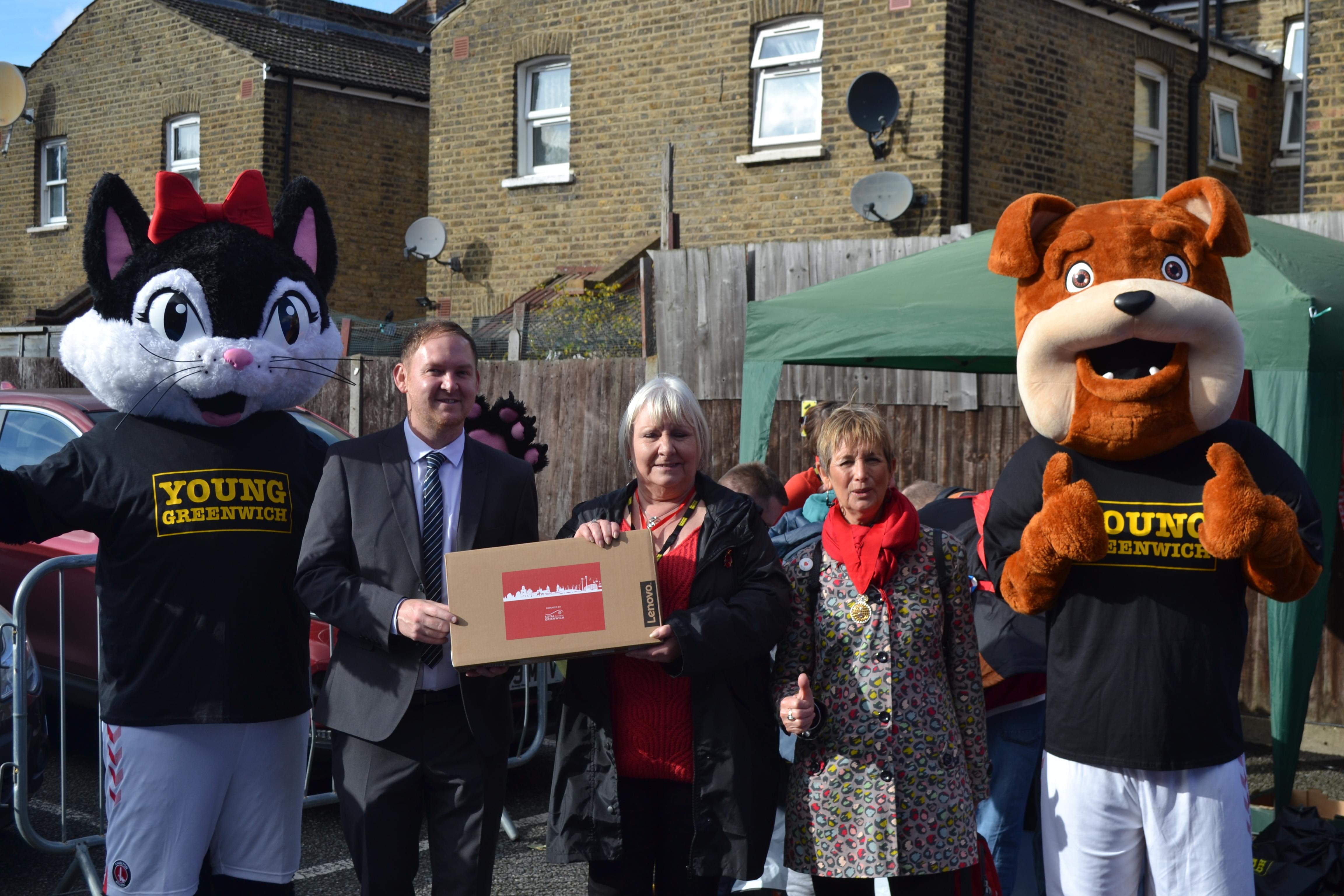 Published: Tuesday, 2nd November 2021
More than a dozen state-of-the-art laptops have been donated to young people in Royal Greenwich for Young Greenwich Day 2021.
The council has provided 15 brand new devices for Young Greenwich, which offers children and young people, aged between eight and 19, the chance to attend youth hubs and take part in free or affordable activities, trips and classes in a fun, safe and welcoming environment outside of school.
Supported by the council, Charlton Athletic Community Trust, Oxleas and Metro, Young Greenwich Day showcased the fantastic opportunities the organisation provides children and young people in the borough, during an event held at the Valley on Saturday 30 October, ahead of Charlton Athletics' clash with Doncaster Rovers.
Leader of the Royal Borough of Greenwich, Councillor Danny Thorpe, and Councillor Matt Morrow, Cabinet Member for Children and Young People, visited the Valley to take part in the festivities and donate the laptops in person.
Councillor Matt Morrow, Cabinet Member for Children and Young People, said: "I'm thrilled that these devices are going to go to good use with Young Greenwich, which provides an incredible service to children in our borough.
"Technology is a vital part of modern life but unfortunately, not everybody has the same equipment. By donating these laptops to our youth hubs, we're ensuring that more young people have access to computers, which is fantastic.
"Young Greenwich offers children the chance to mix with new people and take part in everything from cooking to camping. We'll always invest in youth programmes as we continue to make Royal Greenwich a fantastic place to grow up."