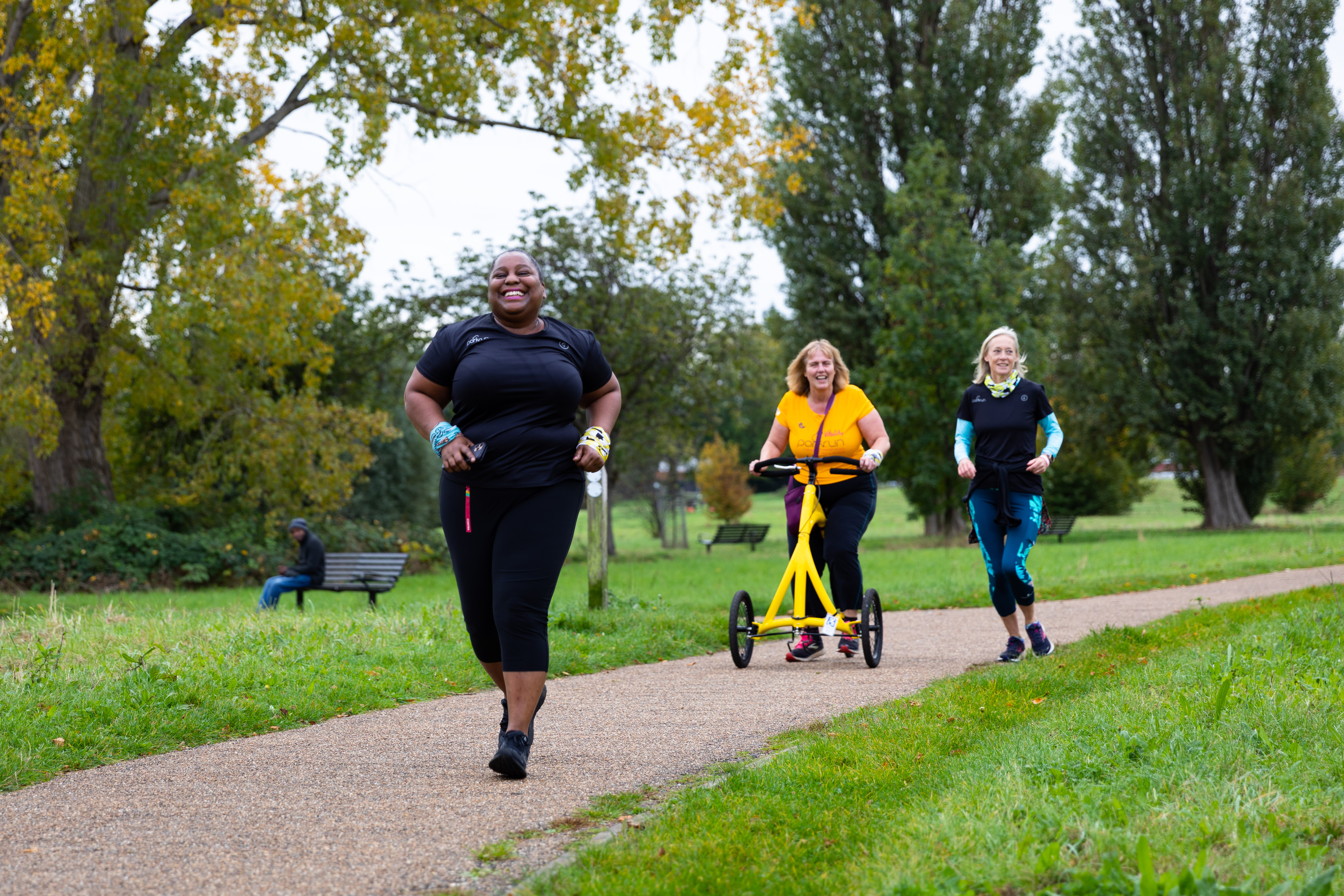 Published: Friday, 29th October 2021
Start your weekend right by walking, jogging or running 5km with a group of people of all abilities
This isn't a competition and certainly not a marathon, so come along and take your time as you complete the course hosted at many locations around Royal Greenwich.
Cllr Danny Thorpe, Leader of the council said: "I'm no stranger to a parkrun and love meeting with local people of a weekend to walk or run 5km. People of all ages and abilities turn up; it's a really good way to start or maintain your fitness journey. I will definitely be visiting the new courses to meet some new faces!"
Cllr Adel Khaireh, Cabinet Member for Culture and Communities said: "It's great to see so many residents enthusiastic about parkrun. With more locations around Royal Greenwich, it will hopefully motivate people to pop to their local park, complete 5k and kickstart their weekend right. Exercising in general, but especially outdoors does amazing things for our mental health, which we need to take extra care of as we approach the winter months."
Due to huge turnouts and popular take-up, for the first time in eleven years, new courses have been developed at Sutcliffe Park and Charlton Park so that more people can get involved in their local parkrun. The Sutcliffe Park course was made possible with funding from Berkley Group, GLL and the Royal Borough of Greenwich.
Carolina Correia, Head of Social Value at Berkeley Group said: "It's brilliant to see the community embrace parkrun as a way to stay active and meet their neighbours. We worked closely with local groups and university students to bring parkrun to Sutcliffe Park, it's fantastic that everyone's efforts paid off and that it's proving so popular already."
You can be a runner of any level to join in, however, there will be specific beginner courses launching next week in Sutcliffe Park and Thamesmead. Keep your eyes peeled on the Royal Borough of Greenwich's social media for more information.