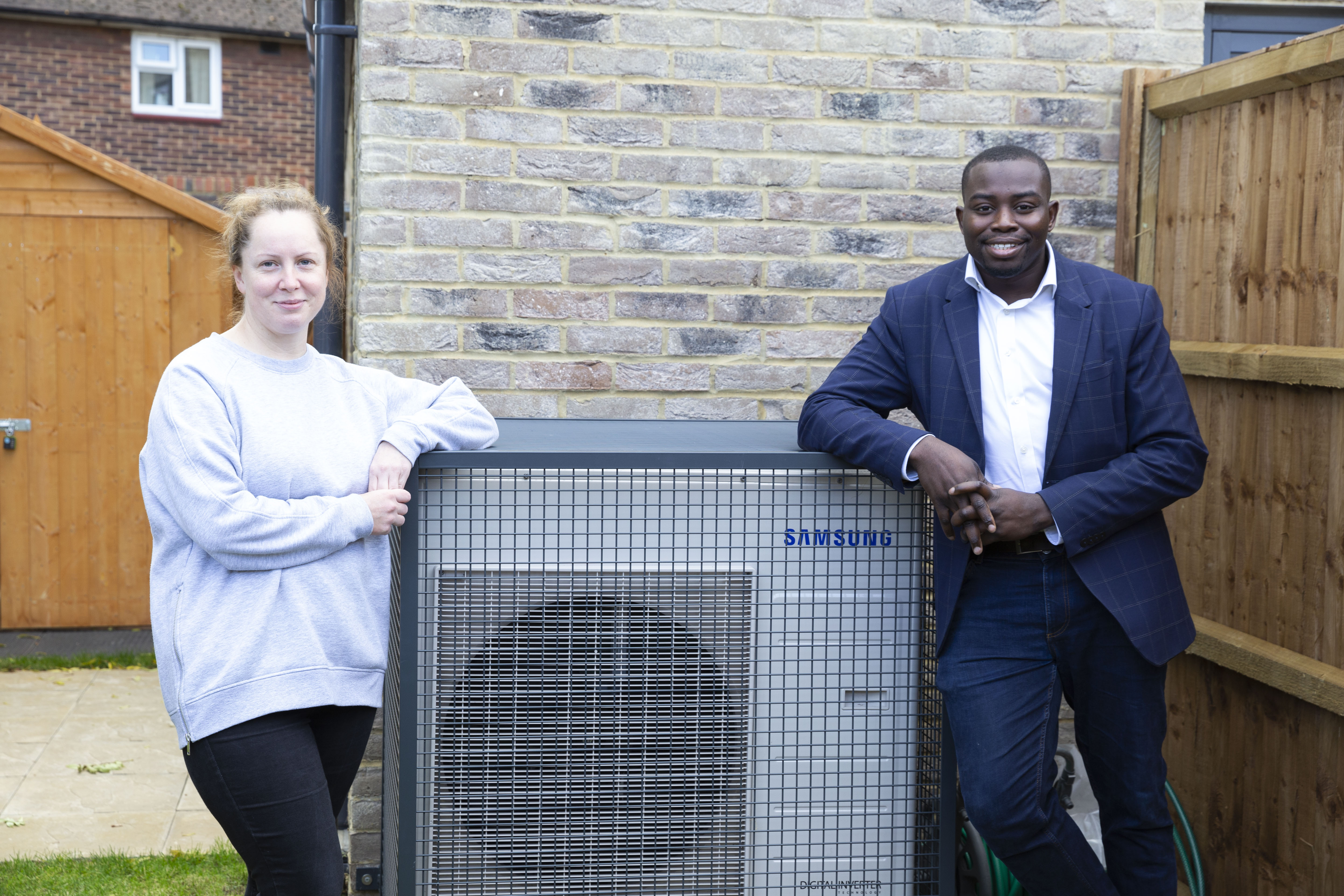 Published: Thursday, 28th October 2021
Tenants in new Greenwich Builds council houses have endorsed the eco-credentials of their zero-carbon homes during a visit by Royal Borough of Greenwich Member for Housing, Councillor Anthony Okereke.
The new homes at Southspring in Eltham South were completed earlier this year, with tenants moving in over the past two months. Built on two sites these three family houses are part of the much larger Greenwich Builds programme, which will see over 750 new homes built across Royal Greenwich.
Christina and her two daughters said the favourite feature of their new home was its garden, a big improvement compared to their old flat on the top floor of an apartment block in Plumstead. Christina also said she appreciated the peace and quiet in their new neighbourhood. When asked how many council homes they thought Royal Borough of Greenwich should build, her daughters answered "millions!".
Next door neighbours Gunta and her daughter were full of praise for the eco-friendly features of their new home, including solar panels, heat pumps and efficient insulation, which they said had massively reduced their energy bill to just £30 per month.
This sustainable technology is being used throughout the Greenwich Builds programme, reaffirming the council's commitment to tackling both the housing crisis and climate emergency as outlined in its draft Carbon Neutral Plan.
Both families said they had been on housing waiting lists for ten years, emphasising the urgent need for more truly affordable homes to be built.