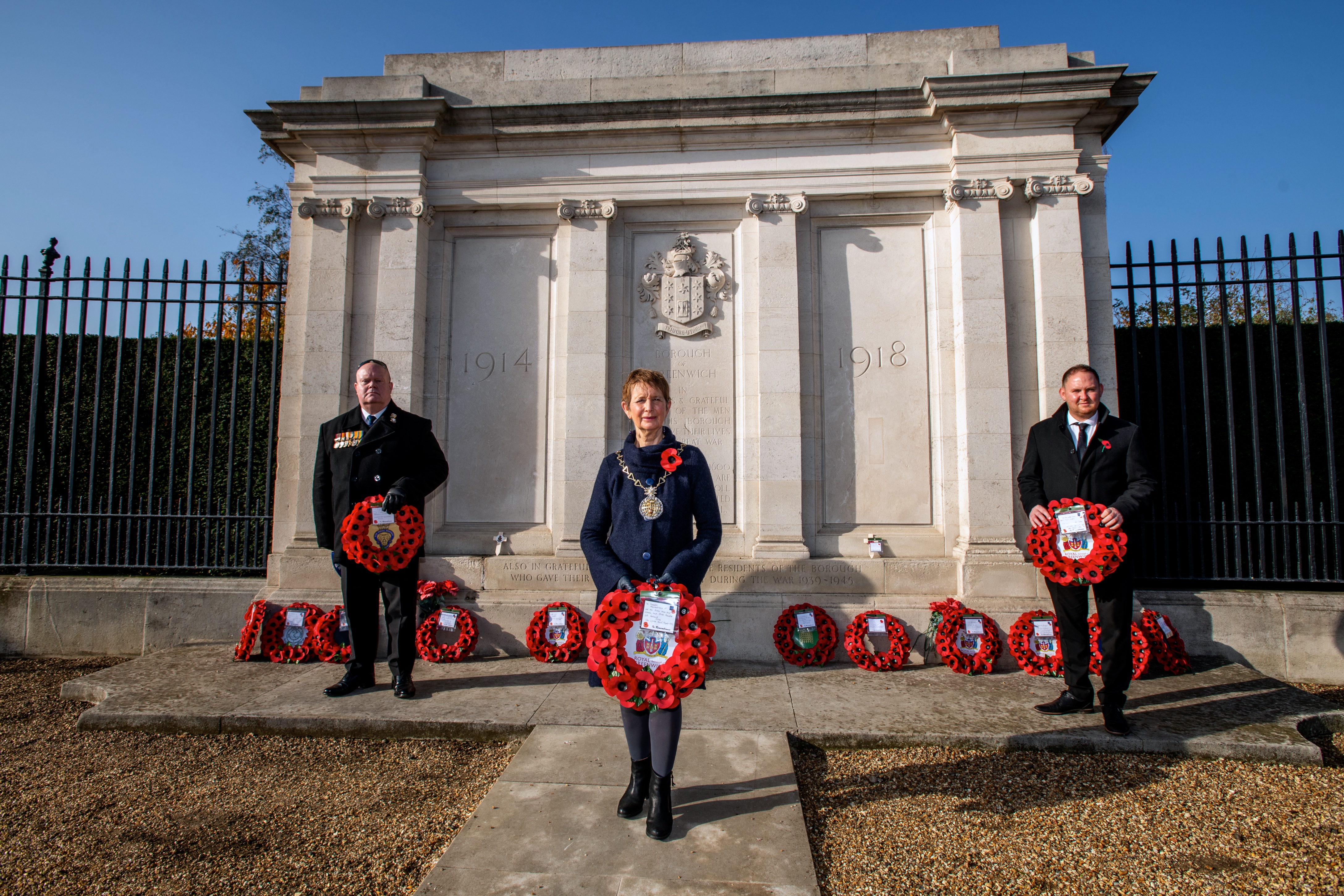 Published: Tuesday, 26th October 2021
Royal Borough of Greenwich is marking Remembrance Sunday and Armistice Day between 12 and 14 November with a number of memorial events.
The Royal British Legion has organised the following wreath laying Remembrance events across Royal Greenwich. They have requested that anyone who attends wear a face covering.

Friday 12 November
Greenwich Cemetary
3.15pm: War Memorial, Greenwich Cemetery, Well Hall Road, SE9 6UA
Saturday 13 November
Thamesmead
10.45am: Thamesmead War Memorial, Thamesmead Clocktower
Plumstead
12pm: War Memorial in Plumstead Cemetery, Lodge Hill, SE2
12.30pm: War Memorial in Woolwich New Cemetery, Camdale Road, SE18
Charlton and Blackheath
10.45am: War Memorial at Maze Hill, SE3
11.15am: War Memorial at St. Johns Church, Stratheden Road, SE3
11.45am: War Memorial outside St. Luke's Church, The Village, SE7
12.15am: War Memorial in Cemetery Lane, SE7
Sunday 14 November
Eltham
10.40am: Parade of veterans, Ex-service, Cadets and Youth Organisations, with a wreath laying ceremony at Eltham War Memorial (junction of Eltham Hill and Eltham High Street, SE9 1DH)
11am: two minutes silence followed by a Remembrance Service in St. John's Church, Eltham Hill, Eltham, SE9 1DH.
Abbey Wood
10.45am: Remembrance Service at St, Michaels and All Angels Church, Abbey Wood Road, SE2, then Wreathlaying service at the Abbey Wood Gardens, Rosedale Close, SE2.