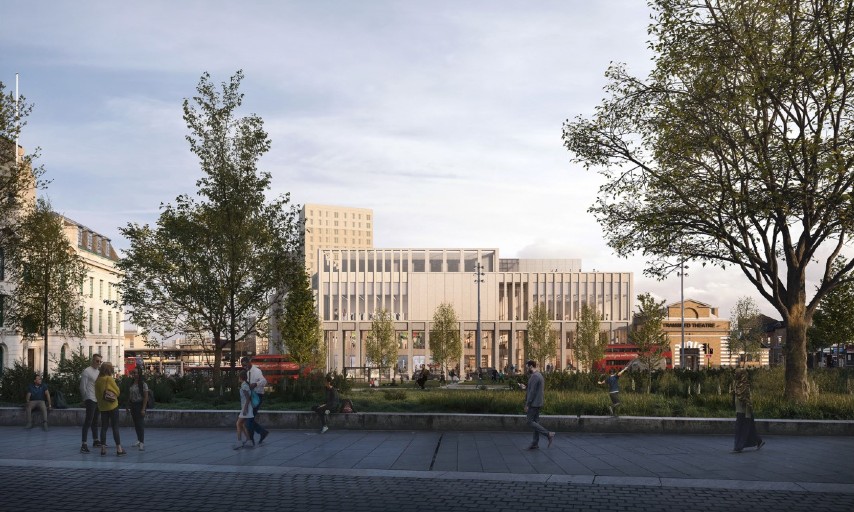 Published: Monday, 11th October 2021
Royal Borough of Greenwich is investing in a brand-new state-of-the-art leisure centre fronting General Gordon Square in the heart of Woolwich town centre.
It will offer a wide range of facilities, including an eight-lane 25-metre swimming pool, spa, gym and much more. Along with the leisure centre, there will be new homes, shops, places to eat, public spaces, while Tramshed Theatre and arts centre will also be refurbished.
Up to 500 new homes, in a range of types and sizes, are planned to be built by the council's development partner Hill Group. Some will be for market sale, shared ownership and homes for local people on the council's waiting list.
The new homes will be built between Vincent Road and Wilmount Street, next to the new leisure centre, and will benefit from a town centre location with excellent transport links.
We're keen to get views from all residents on the latest proposals for the planned homes as part of the scheme. We're holding two events in General Gordon Square and look forward to explaining more about our plans, and answering any questions that residents may have.
Thursday 7 October, 3pm to 6pm
Saturday 9 October, 10am to 2pm
Cllr Danny Thorpe, Leader of the Council, said:
"We are delighted that our transformational plans for Woolwich Leisure Centre are now being shared with residents. This major investment will have a profound positive impact in Woolwich Town Centre and far beyond, with hundreds of new homes, shops, restaurants and of course a state-of-the-art new leisure facility for local people to enjoy. We invite everyone in our borough to take part in the consultation on the new homes that are part of the scheme, and to let us know what they think about these exciting plans."
Andy Hill, Chief Executive at Hill, said:
"We look forward to meeting the community and other stakeholders to learn and discuss proposals that keep their ambitions at the heart of the plans. We take a resident-led approach to regeneration to ensure the developments we create in existing neighbourhoods benefit the entire local community."