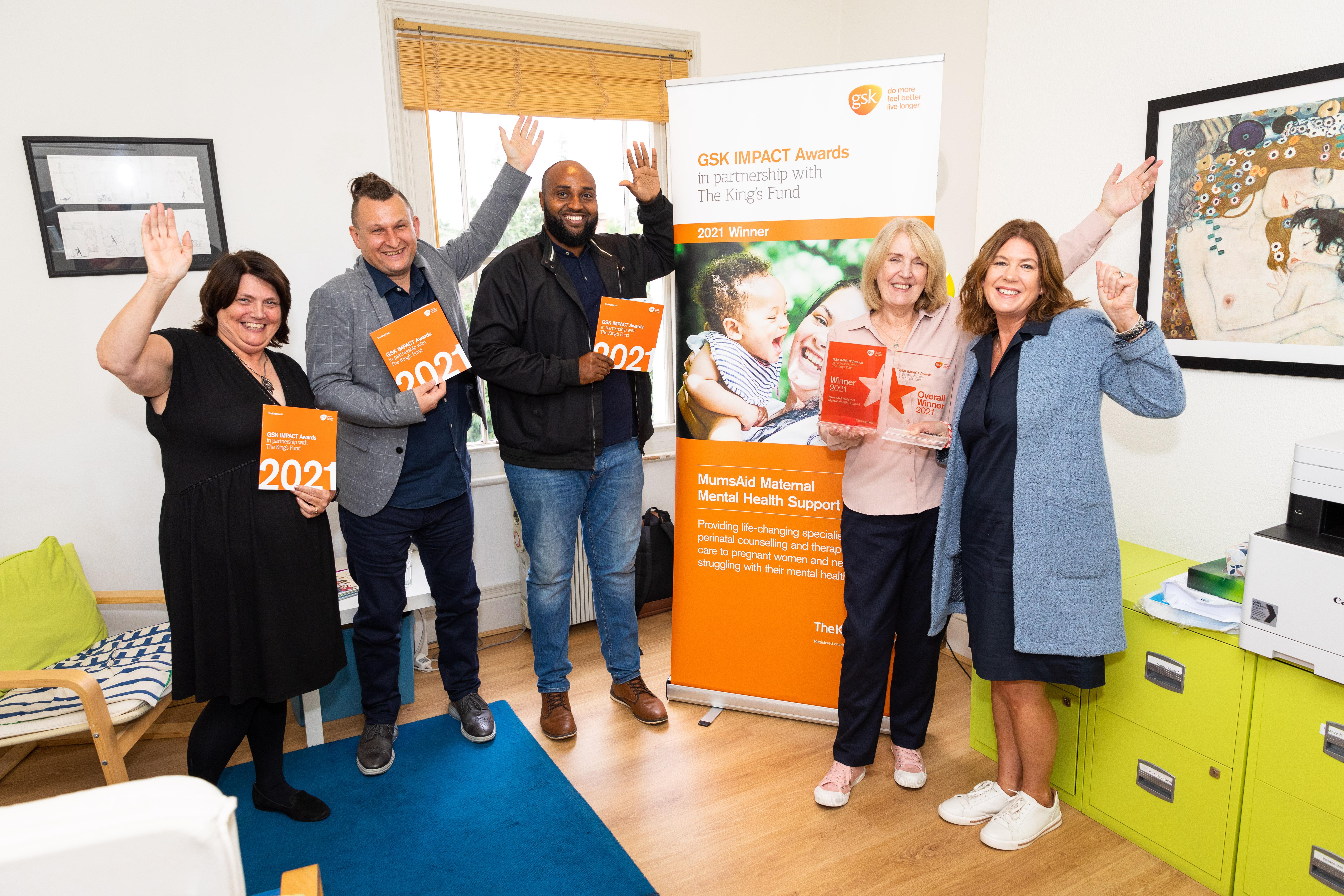 Published: Thursday, 30th September 2021
Councillors Matt Morrow and Adel Khaireh visited local charity MumsAid to congratulate their hardworking staff for being named overall winners of the 2021 GSK IMPACT Awards.
The GSK IMPACT Awards, from The Kings Fund, recognises charities working to improve health and wellbeing across the UK.
MumsAid, which offers pregnant women and new mums support with their mental health, took home the overall prize earlier this month - beating 350 other organisations across the country.
Cabinet members Cllr Morrow and Cllr Khaireh visited MumsAid's offices to hear more about the impact, challenges and rewards of the service.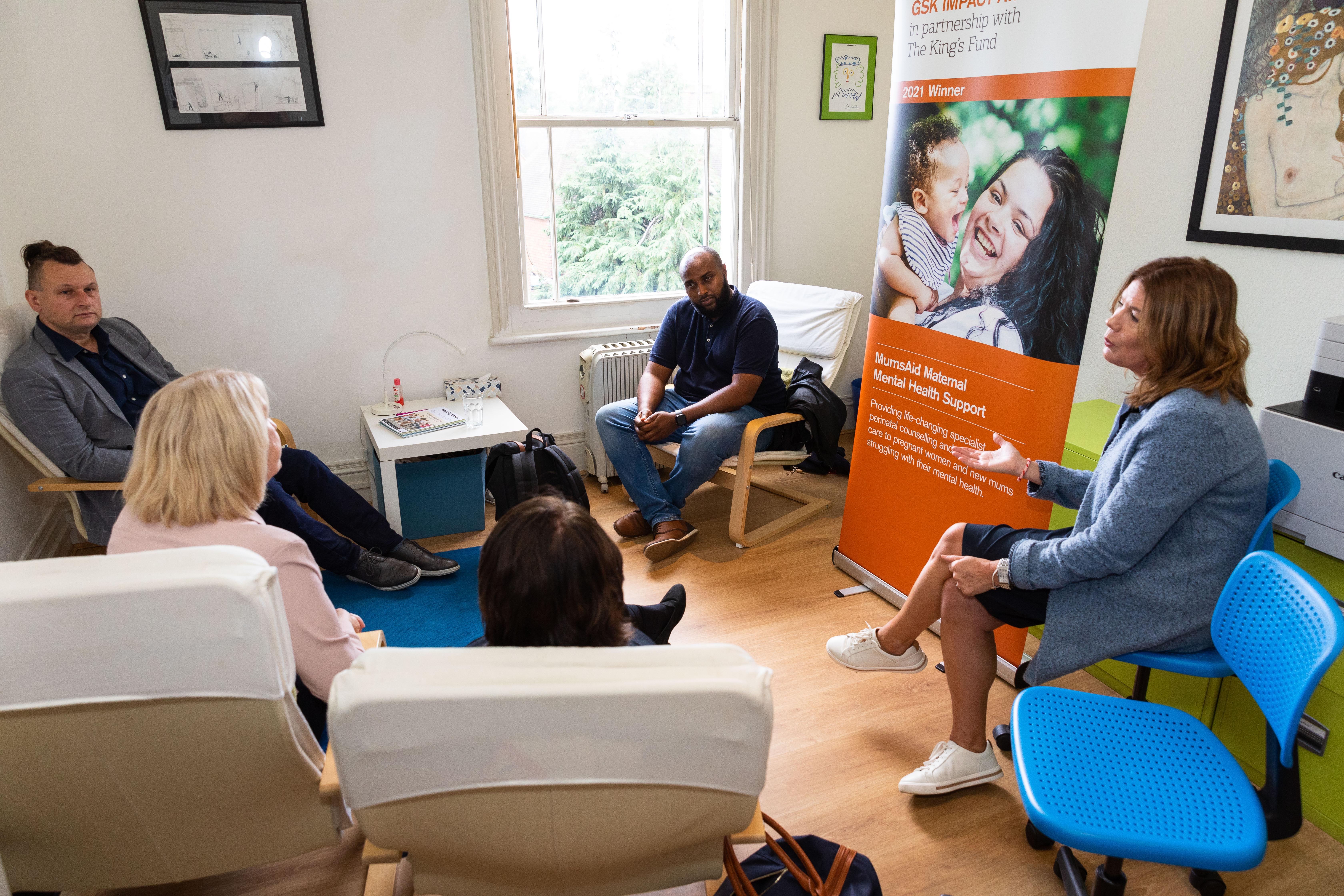 Councillor Matt Morrow, Cabinet Member for Children and Young People, said: "This is a fantastic achievement for MumsAid and it was a privilege to hear about the vital work they do across the borough.
"The support MumsAid offers parents and families is so important, especially considering the stress and anxiety caused by COVID-19 over the last two years."
Councillor Adel Khaireh, Cabinet Member for Culture, Communities, and Eqaulities added: "I want to say a massive congratulations to the staff at MumsAid.
"We're lucky to have such a passionate and hard-working organsation helping residents in Royal Greenwich. Well done to all involved in this success."
MumsAid is partly funded by the Royal Borough of Greenwich to deliver perinatal mental health support in partnership with Bromley, Lewisham & Greenwich Mind.
To find out more about the services offered by MumsAid visit their website: www.mums-aid.org.