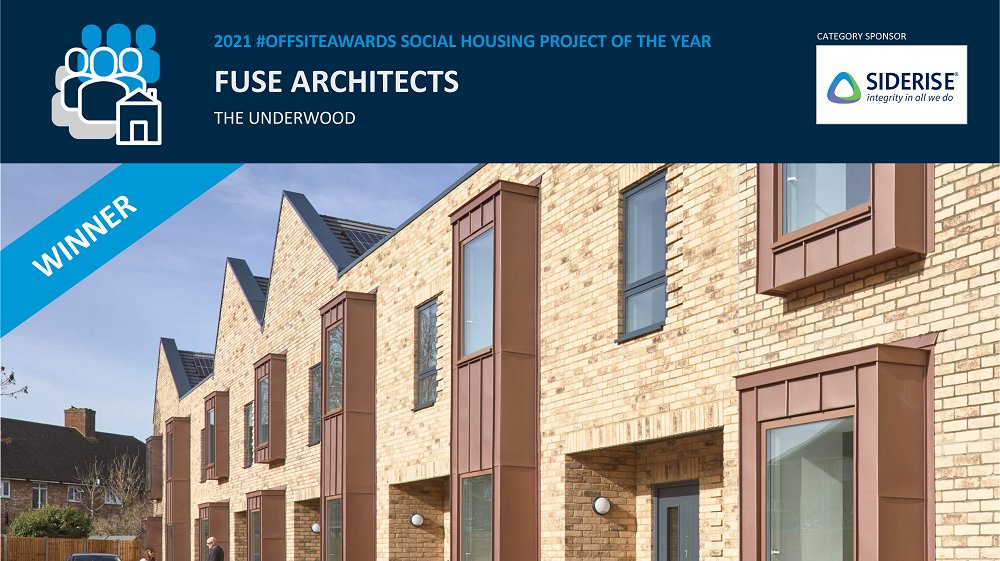 Published: Thursday, 23rd September 2021
One of the first Greenwich Builds council home schemes has won Social Housing Project of the Year award at the 2021 Offsite Awards.
The zero-carbon scheme, now known as Kyle Mews, is located on the Underwood in Coldharbour, and exemplifies the high standards of sustainability, quality and accessibility we're achieving through our Greenwich Builds programme, which will see over 750 homes built across Royal Greenwich by 2024.
Consisting of eight family homes, including one wheelchair-accessible house, the development at Kyle Mews was constructed using cutting-edge modular building techniques, and employs technologies like heat pumps and solar panels to achieve its zero-carbon sustainability target, in line with the council's draft Carbon Neutral Plan. Royal Borough of Greenwich Member for Housing, Councillor Anthony Okereke, met tenants at the development earlier this year.
The homes were designed by Fuse Architects, who also worked on the pilot Greenwich Builds development at Lister Terrace in Woolwich and are leading on a number of other Greenwich Builds schemes.
In total 388 Greenwich Builds homes are now either complete or under construction, with muliple developments shortlisted for 11 other housing and construction awards.