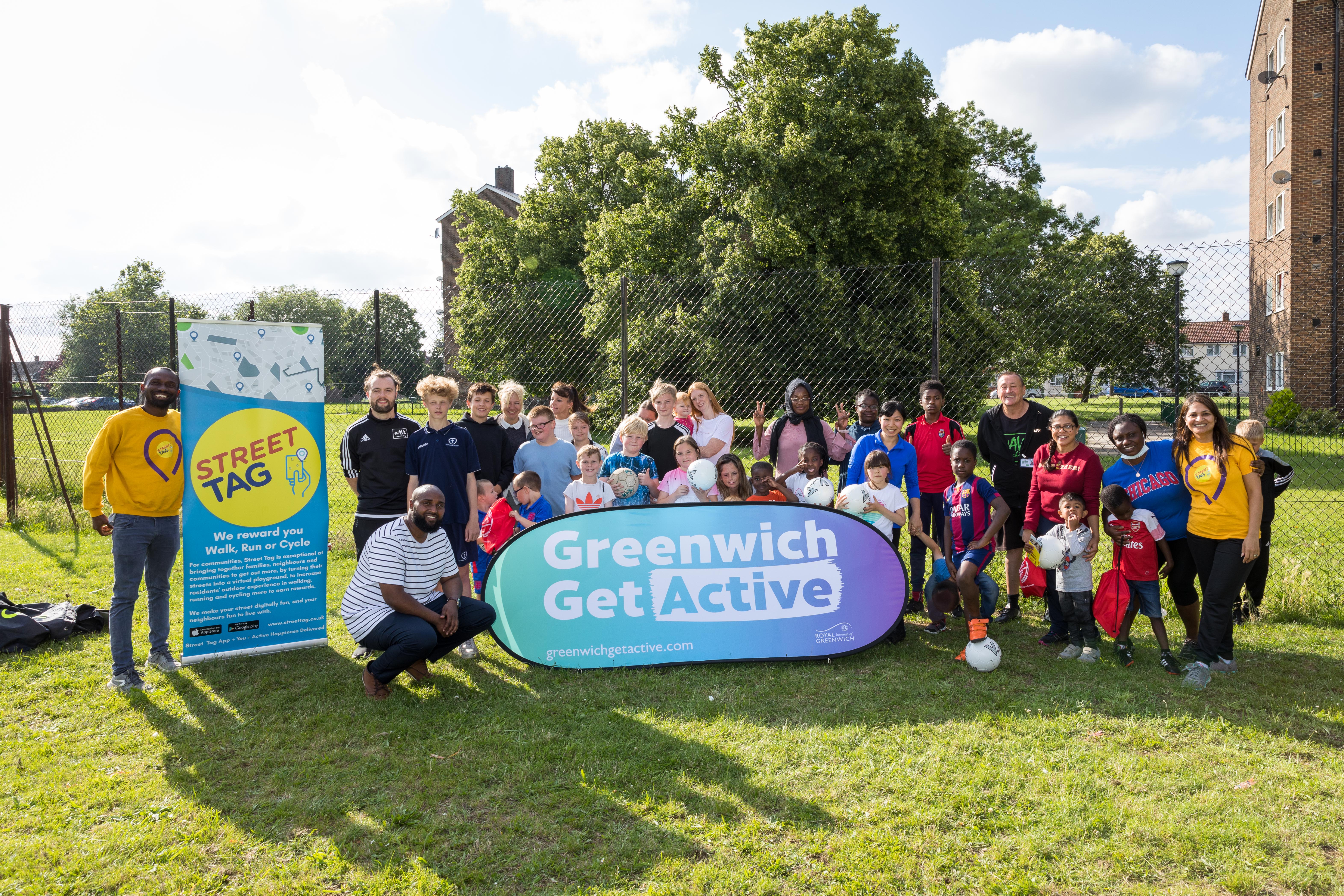 Published: Wednesday, 22nd September 2021
Primary schools in Royal Greenwich are signing up to newly launched Street Tag to be crowned the borough's most active school, and win precious resources for pupils.
Street Tag is a free phone app that transforms Royal Greenwich's streets and parks into a giant virtual playground in a fun, family friendly, game. Players win points for getting active and collecting virtual street tags which accumulate over a 12-week season, converting into prizes for schools and children who top the league. With every movement counting, children, teachers, families, and carers are making every effort to walk, run, cycle and scoot around the borough.
Councillor Adel Khaireh, Cabinet Member for Culture and Communities, said: "Sports Tag kindles children's imaginations, kick-starts their competitive spirits, and ignites a new joy in them getting active with friends, families and schools. It's a brilliant way for us to use smart technologies for good. We all know being active is hugely beneficial for physical and mental wellbeing; this playful approach is sure to encourage everyone from across the borough to get out there, have a go, and have great fun doing it. I can't wait to see which school will top the leaderboard first!"
Schools and schoolchildren can sign up to compete by downloading the free app on Play Store or App Store. Players earns points as they play the game and can see a live points score with their rank throughout the season. Each game season lasts 12 weeks, when it resets to give schools another chance to top the league and win prizes.
Schools who invite other schools into Street Tag will get an extra 10,000 points for themselves and the new signee.
Street Tag runs a separate Community Leaderboard for residents who are not children or do not have children in school. For more general information on Street Tag, visit www.streettag.co.uk, and for information about other Royal Borough of Greenwich activity programmes go to www.greenwichgetactive.com