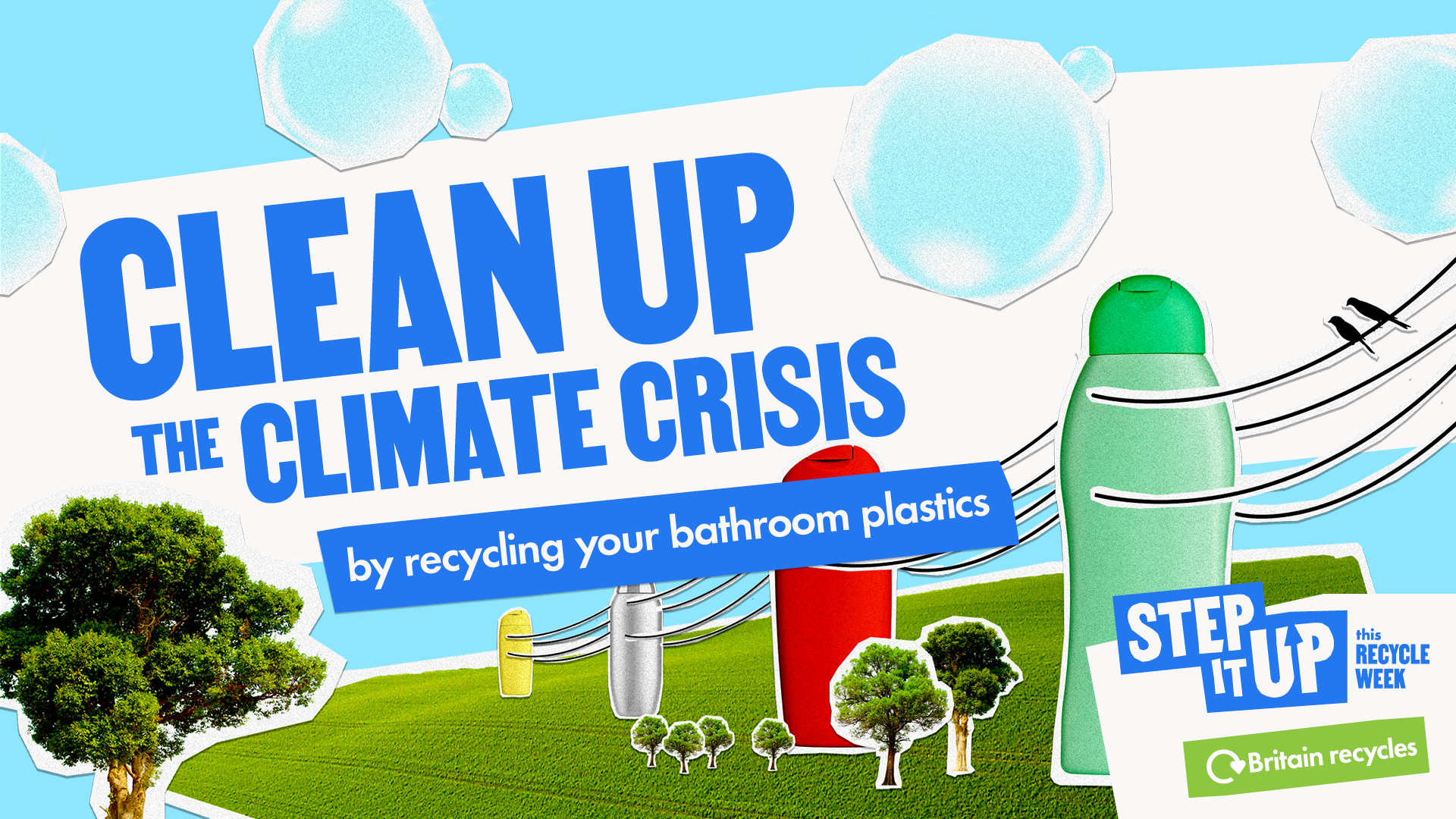 Published: Monday, 20th September 2021
Recycle Now's annual campaign which is taking place from Monday 20 September – Sunday 26 September, is asking us this year to 'Step It Up' and help stop climate change.
Did you know that making 20 aerosol cans from recycled materials uses the same energy as making just one from scratch? Just by putting your used aerosol cans in the recycling bin, you can make a positive change.
There are lots of household items which can be recycled, including food cans, plastic bottles, tin foil and so many more. We've got lots of information about what can and can't be recycled, so all it takes is a quick check before you throw something in your general waste bin.
Cllr Sarah Merrill, Cabinet Member for Environment, Sustainability and Transport says:
"This Recycle Week is about fighting the climate emergency we find ourselves in, but it goes far beyond just this week. By reducing the amount of waste created and recycling more, we can make a huge difference in helping to protect the planet and reduce carbon emissions."
Find out more about the Recycle Week's 'Step It Up' campaign.