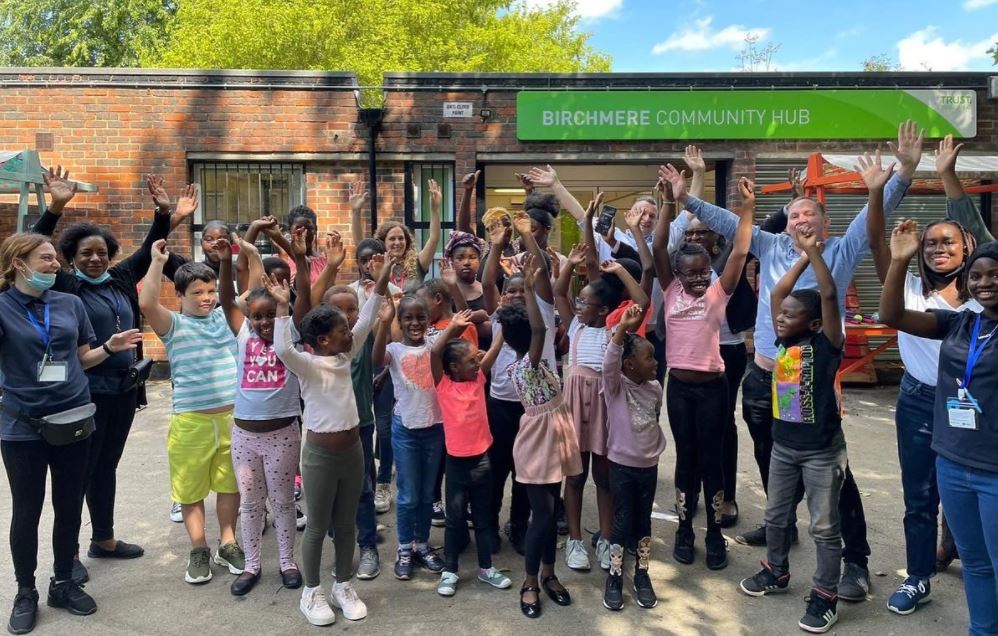 Published: Thursday, 2nd September 2021
Hundreds of children have had an unforgettable summer in Royal Greenwich thanks to our Holiday Food and Fun programme.
We funded free holiday club places for children across the borough to ensure that the cost of activities doesn't get in the way of young people creating amazing memories.
Using a grant from the Department for Education, we worked with more than 25 local holiday clubs to provide free spaces for children who usually receive free school meals, or have disabilities and/or special educational needs.
From football to gardening, from Latin dancing to arts and crafts, there was something for everyone's interests and abilities – and every day a nutritious, delicious lunch was provided too.
As part of our commitment to tackling child food insecurity, we also had free holiday meals on offer at our libraries and leisure centres every weekday, come rain or shine, for families to collect with no hassle.
As we know times are tough, we also sent every family with children receiving free school meals a one-off £80 payment, per child, to help with groceries and bills.
Cllr Matt Morrow, Cabinet Member for Children and Young People, said: "It's been a truly unforgettable summer in Royal Greenwich, and I'm so pleased that we've been able to give children opportunities to get back outside, be active and make new friends.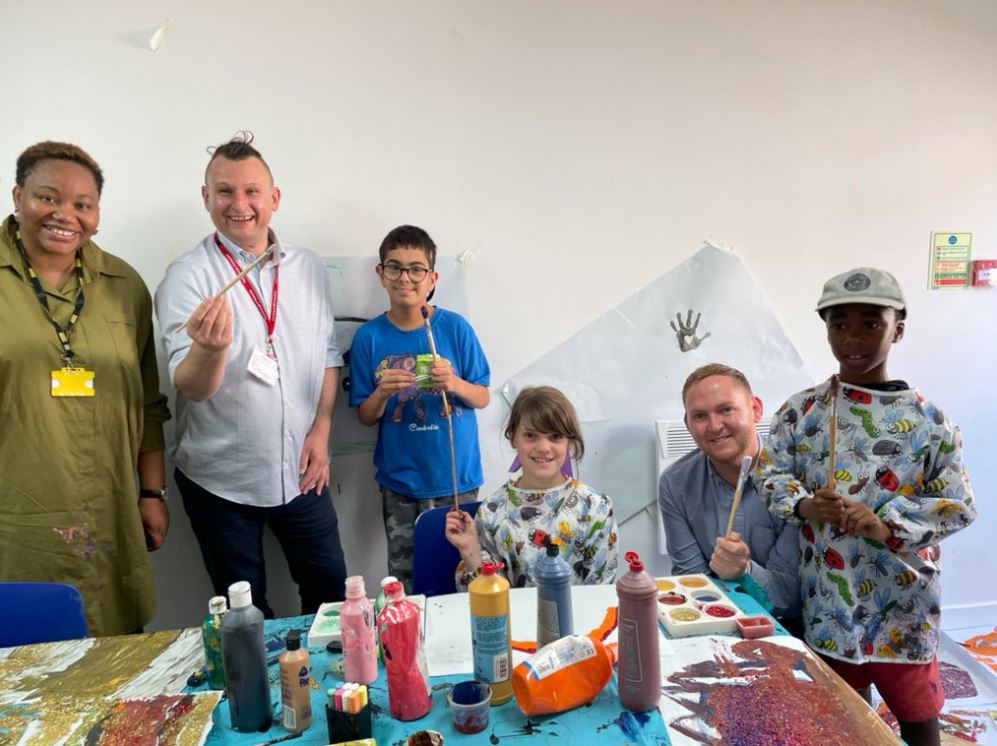 Cllrs Thorpe and Morrow and The Anchor SENDFriendly centre
"I'm very grateful to the community clubs that stepped up to be a part of Holiday Food and Fun, and provide much-needed fun for our young people. Having visited a number of activity camps myself this summer, I have seen first hand how much fun everyone had.
"Once again we've made sure that every child has had access to a nutritious meal every day this summer through our Holiday Meal initiative. Despite receiving no direct funding for this from the government, we're committed to doing our bit to tackle child food insecurity, and we firmly believe that no child should have to go without."
Cllr Danny Thorpe, Leader of the Royal Borough of Greenwich, added: "There are 20,000 children in our borough living in poverty, and that's why Holiday Food and Fun has been vital for many families.
"Whilst we have been able to provide spaces during Easter, summer and Christmas this year, looking forward we are faced with uncertainty about future funding. We're clear that a long term commitment is needed to ensure we can offer support to families during every school holiday, including half-terms. We will continue to play our part and provide positive and healthy activities and meals to our young people, as I've seen this summer just how great the demand is."