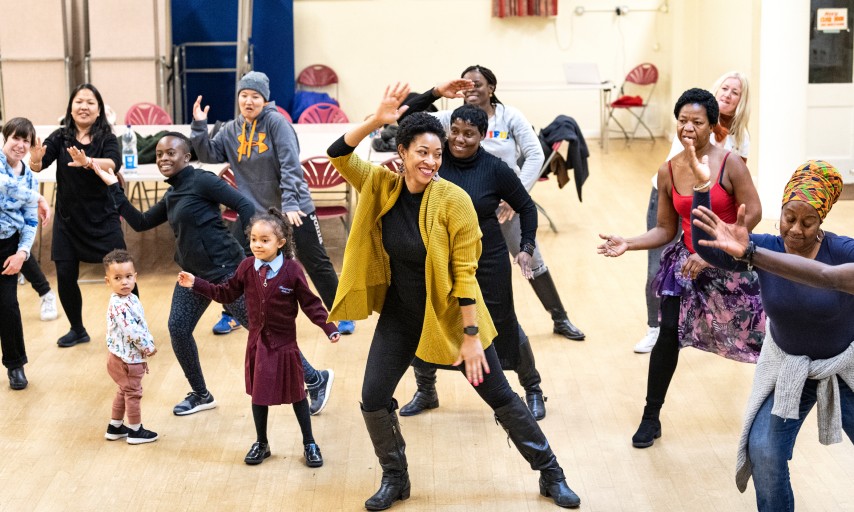 Published: Wednesday, 18th August 2021
The Royal Borough of Greenwich is launching a landmark Connecting Communities Dance Festival this October.
The five-day dance extravaganza will run throughout half term across five locations in the borough showcasing collaborations between residents, community groups and dance professionals in the cultural styles of our African, Asian and Caribbean diaspora communities.
Funded with a £50,000 Arts Council England grant the Connecting Communities Festival will feature in this year's Black History 365 celebrations. We have appointed Kauma Arts to work with residents to develop the vibrant festival that will shine a light on the diversity and depth of dance and culture in the borough and we are now calling for performers at all levels to get involved.
Cllr Adel Khaireh, Cabinet Member for Culture and Communities, said:
"We are so proud to launch the Connecting Communities Dance Festival in the Royal Borough of Greenwich this year. After months of being separated from our loved ones due to the pandemic, there is no better time to get together again and celebrate. I want to thank Arts Council England for funding this opportunity to bring people together locally. I am looking forward to honouring Black History 365 in October as the brilliant acts bring diversity to life through movement on stage."
Mercy Nabirye, Director Kauma Arts, said:
"We are delighted to work in partnership with Royal Greenwich and the various community groups in the borough to develop a festival that is rooted in the histories and celebrates the diversity in society, whilst raising profiles and awareness of the rich talent within. This is timely and crucial for the work that we do."
To apply, please complete the Individual Artist Submission Form or Community Submission Form and return via email to kaumaarts@gmail.com by 12 midnight on Tuesday, 31 August 2021.