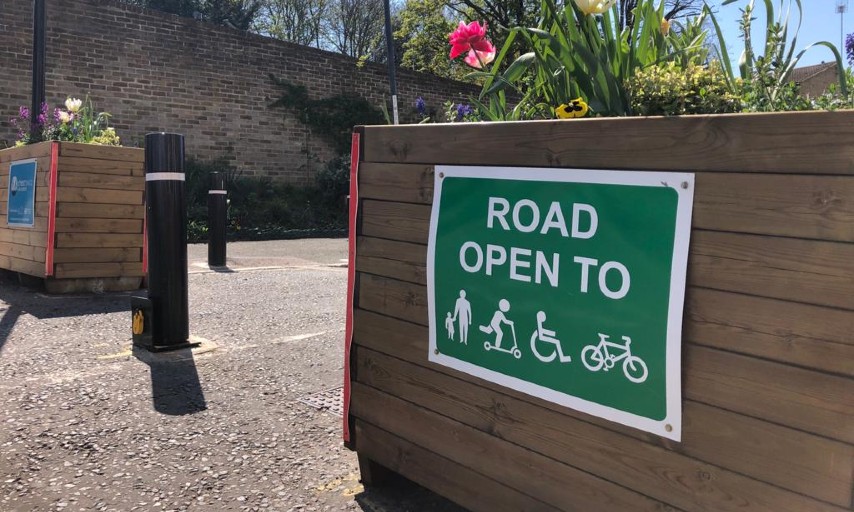 Published: Friday, 13th August 2021
Last September we began an Experimental Traffic Order to trial proposals for various roads in the West Greenwich to be closed to through traffic.
This was done with the intention of reducing traffic in this area, creating a low traffic neighbourhood (LTN).
Comments received during the first six months indicated that traffic has transferred to the east side of Greenwich Park and A2, including Blackheath Hill. Based on this feedback, the Council has decided to make modifications:
The Hyde Vale filter will be open for just two hours Monday to Friday, between 7am and 9am. The purpose is to see if this alleviates traffic.
After 9am every morning the LTN will remain as it was implemented under the original traffic order last year.
Refuse trucks and black cabs will also now be able to pass through the filters on Crooms Hill, Hyde Vale and Winforton Street, at all times, in addition to the emergency services who have had improved access since 21 July.
This decision will come into force from 18 August, this means the six-month consultation period begins again on the modifications and the Council will have until 25 February 2022 to take a final decision on the LTN.
Cllr Sarah Merrill, Cabinet Member for Environment, Sustainability and Transport, said
"I understand that people want to be heard. We want to know how the changes have affected residents and whether we can make the scheme more equitable for everyone. Please have your say from 18 August when the consultation launches. The Council's objective is to understand the operation and impact of the scheme so we will also collect evidence, in the form of data monitoring, for example traffic counts, queue lengths etc. in addition to residents' feedback."
Have your say at royalgreenwich.gov.uk/westgreenwich (from 18 August). Please direct all your comments through the consultation webpage rather than emailing directly as this way we can ensure that all responses are included in the evidence gathering. If you cannot have your say online please call 020 8854 8888 to request a paper copy of the consultation.