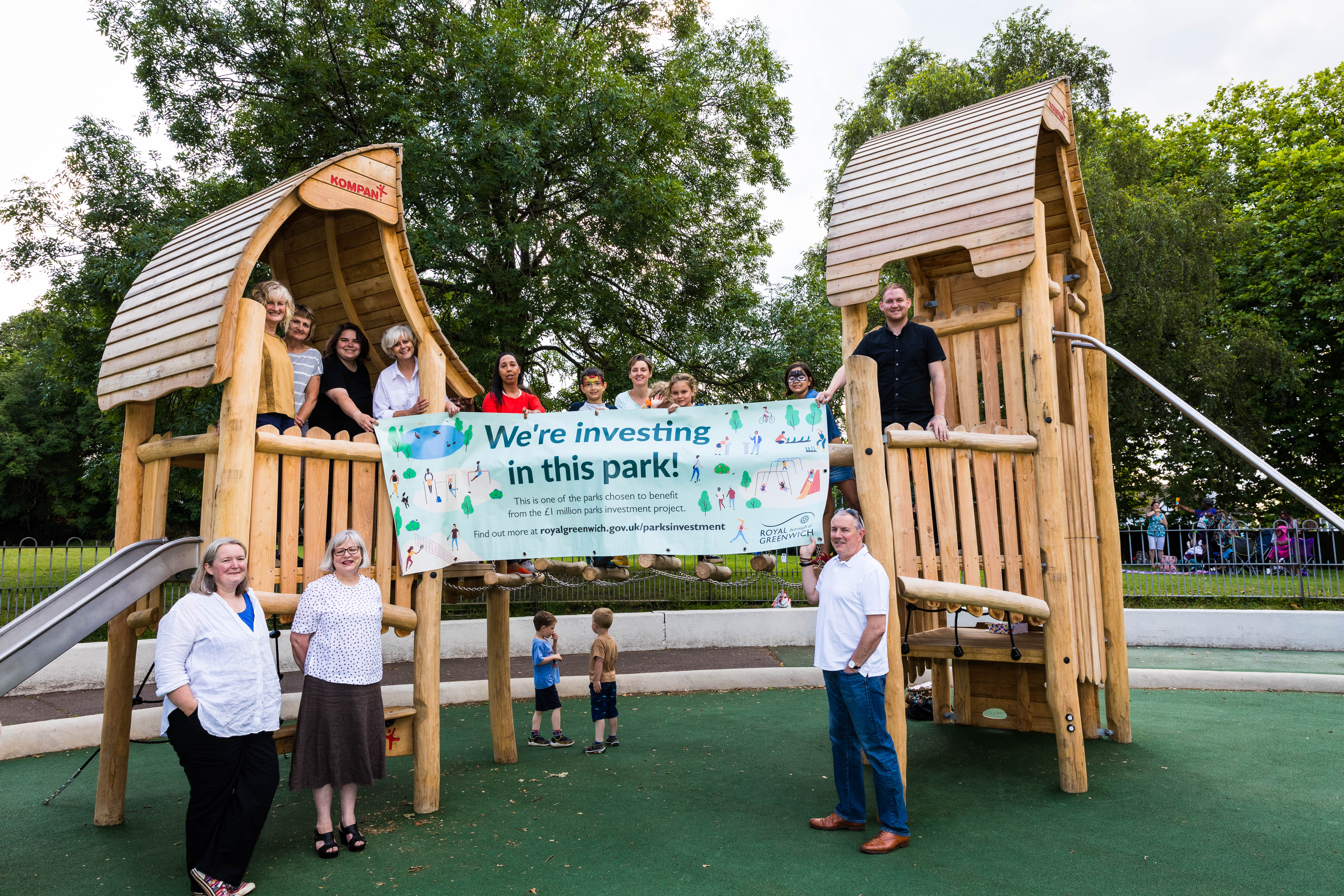 Published: Wednesday, 11th August 2021
As part of the Council's £1million investment into its parks, Eaglesfield Playground on Shooters Hill has been completely refurbished.
The old equipment was removed and replaced with new natural play equipment made of Robina hardwood. The focal point of the newly refurbished playground is the two Robina hardwood climbing towers, with an adjoining wobbly bridge and slide - perfect for clambering across.
Children can also explore a wide range of other new equipment, including a carousel, spinner, climbing nets, see-saw, swings and springer, as well as try their hand on the xylophone and percussion instruments.
Leader of the Council Cllr Danny Thorpe, along with Cllr Sarah Merrill and Cllr Clare Burke-McDonald paid the new playground a visit, and decided to try out some of the equipment themselves!
Additional funding for the project was raised by the Friends of Eaglesfield Park group, who ran a special campaign to add to the investment pot, and worked closely with the architects on the design and layout of the play area.
Cllr Adel Khaireh, Cabinet Member for Culture and Communities, said:
'This hasn't just been a Council project, it has been a community project, which makes this refurbishment all the more special. The new equipment is fantastic and it's clear to see how much the children in the area are enjoying playing here.'
The playground received a portion of the £1million investment, which was announced last year, which aims to rejuvenate some of the parks and green spaces across the borough. Other parks receiving the funding include Plumstead Gardens, Bostall Gardens, Charlton Park and Rockliffe Gardens. Find out more about the funding and the full list of parks receiving it.