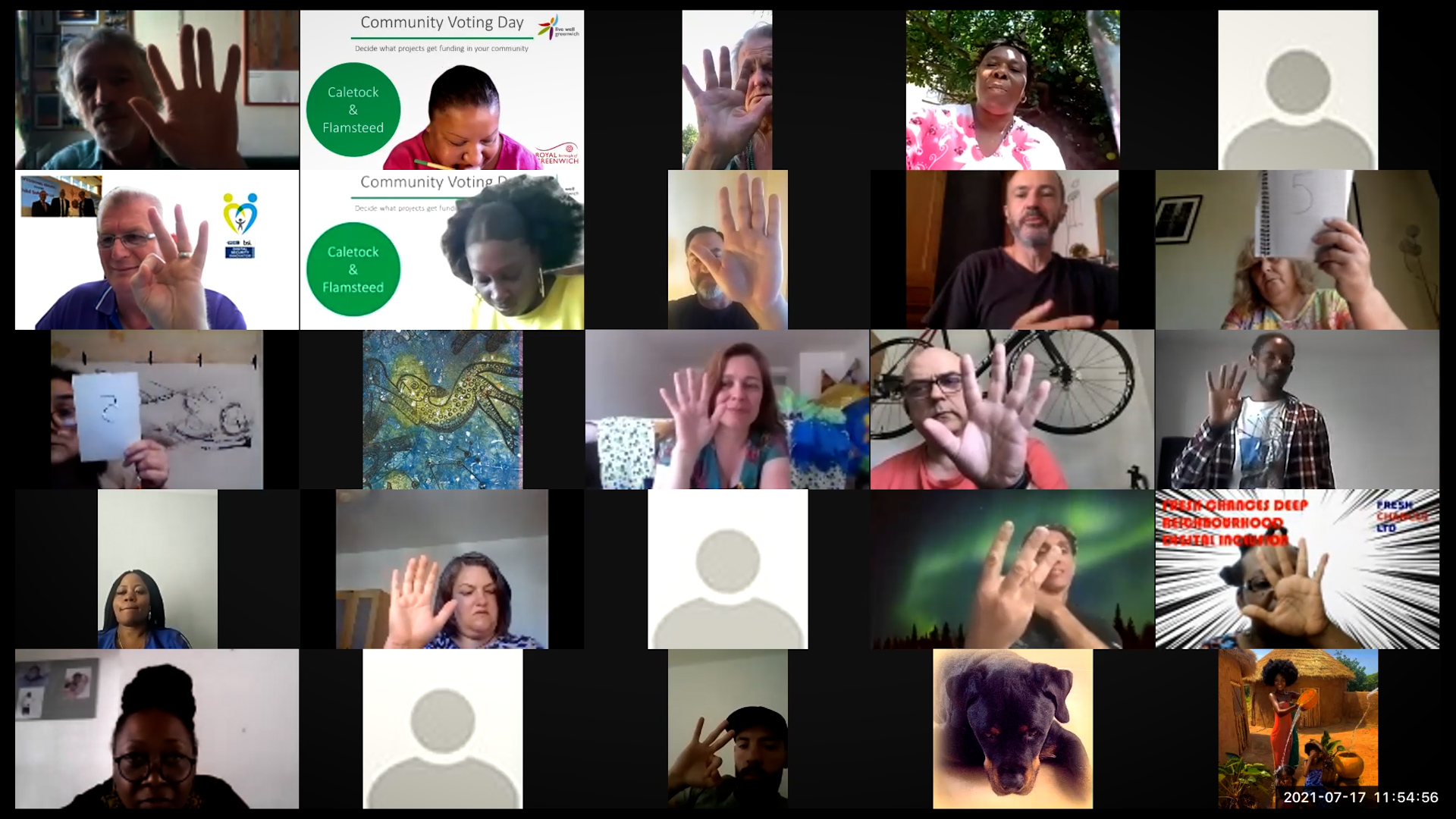 Published: Friday, 30th July 2021
211 Royal Greenwich residents took part in the Community Voting Day on Saturday 17 July.
Local residents decided which local projects will receive funding as part of the Community Champions COVID-19 effort.
At the second and final voting day for this year, 78 projects were up for consideration across the following locations:
Caletock and Flamsteed Estates, East Greenwich
Page Estate, Eltham
Woolwich Riverside ward.
Over nine hours, residents who live in the localities voted using a scale of one to five and the panel deliberated to reveal the following successful project bidders.
Cllr Adel Khaireh, Cabinet Member for Culture and Communities and said: "A huge thank you to everyone who took part on the Voting Day. From the people who presented their amazing projects using song, dance and much more. To the residents who Zoomed in to the virtual vote. And the programme team for making it happen. And all on what was a super-hot day!
"It was so inspiring to hear the passion, energy and thought that went into the presentations. And while not all the projects secured funding, those that did will go on to make a huge difference to local communities, help protect those most at need during the pandemic and ultimately save lives.
"I am very proud of the work across many teams and partners across the borough to make this happen. And our work continues on digital inclusion and much more - watch this space for future updates."
Over £59,000 will be awarded across these 39 projects.
The initiative is part the £720,000 funding secured from the Ministry of Housing Communities and Local Government and a partnership between the Council, the NHS and local communities.
To find out more about our Community Champions initiative: