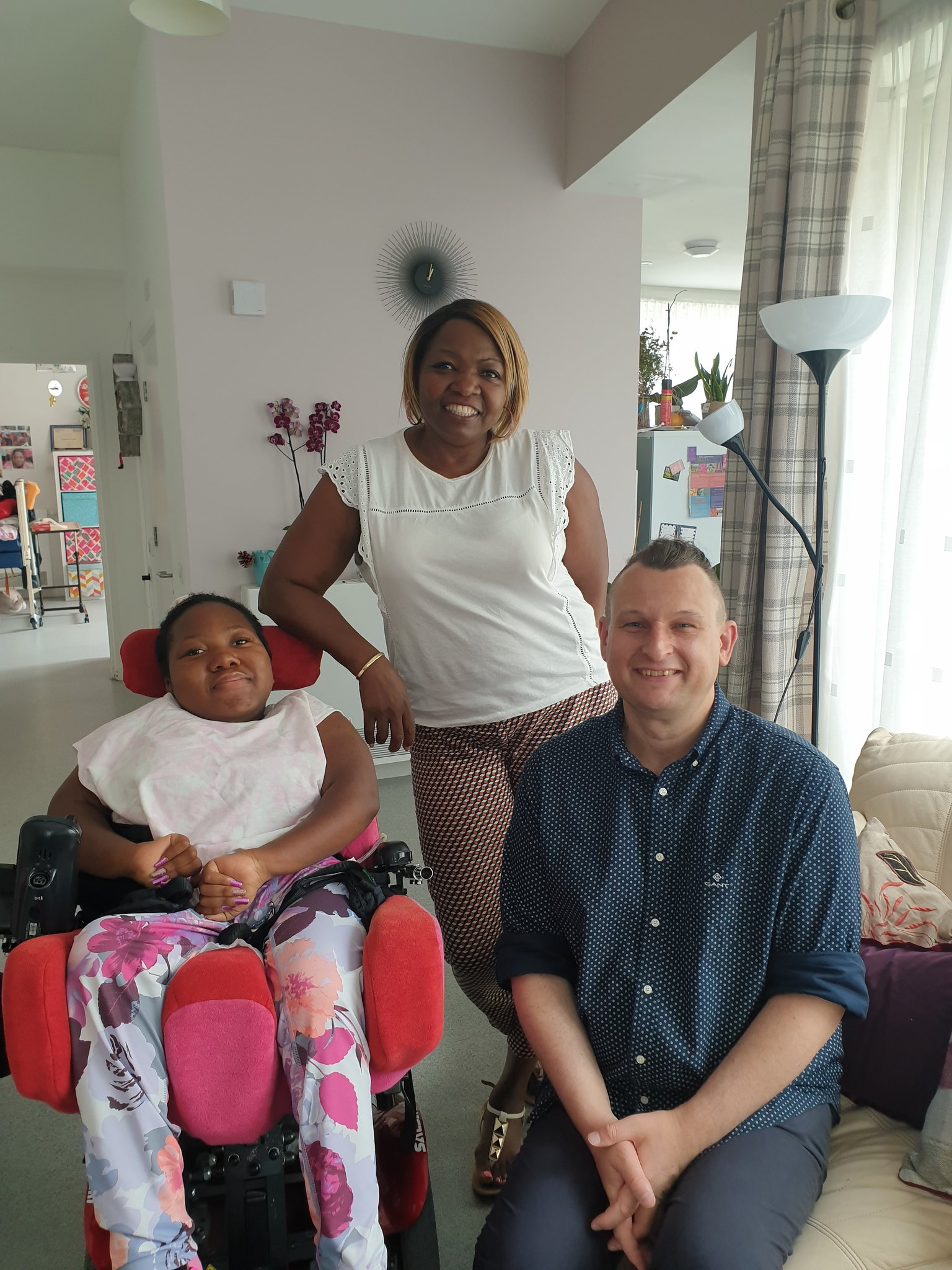 Published: Thursday, 29th July 2021
Evadney Gordon Hill first met her foster daughter Fola in late 2019 and their connection was instant.
Fola, now 16, has complex physical health needs and requires an adapted home for wheelchair use and round-the-clock specialist care.
Royal Greenwich worked quickly to move Evadney and Fola into a more suitable property, for Fola to live in comfortably.
Evadney, one of our experienced foster carers, was only meant to care for Fola for a few months – but it's now been well over a year and a half.
Fola and Evadney welcomed Councillor Matt Morrow, Cabinet Member for Children and Young People, into their home as they spoke about the challenges and rewards of fostering.
Evadney said: "Fostering is a full-time job, but the rewards at the end are immense. You help young people grow up, help them become the best they can be.
"This is a place Fola can call home. It's her space, where she can be herself. She doesn't have to worry about who is looking after her, she knows I am always here.
"I hope others consider fostering and looking-after children and young people who need care. You need patience, and grit, but you get so much back. It's life changing for everyone involved."
Before being fostered, Fola was in and out of hospital. Now, she has her own room and a garden, which she has filled with plants and flowers, and she will be heading off to sixth form in September.
Cllr Morrow added: "Meeting Fola and Evadney, and hearing their experiences, was very inspiring. I am so grateful to Evadney, and all our dedicated carers, who give so much time and love to our children.
"I am in no doubt that there are people in our borough who could step up and foster, and help children grow into wonderful young people like Fola, who I wish all the luck in the world with starting sixth form.
"Giving a child a space they can call home is a remarkable thing to do. We have a team of experts on hand at Royal Greenwich to help guide you through the process - all you have to do is give us a call."
Now more than ever, we need foster carers for our young people and children. Anybody with a spare room can change a child's life.
If you're over 18, and have the time to nurture a child, we want to hear from you. Contact our expert fostering team today on 0800 052 1499 to start your journey.