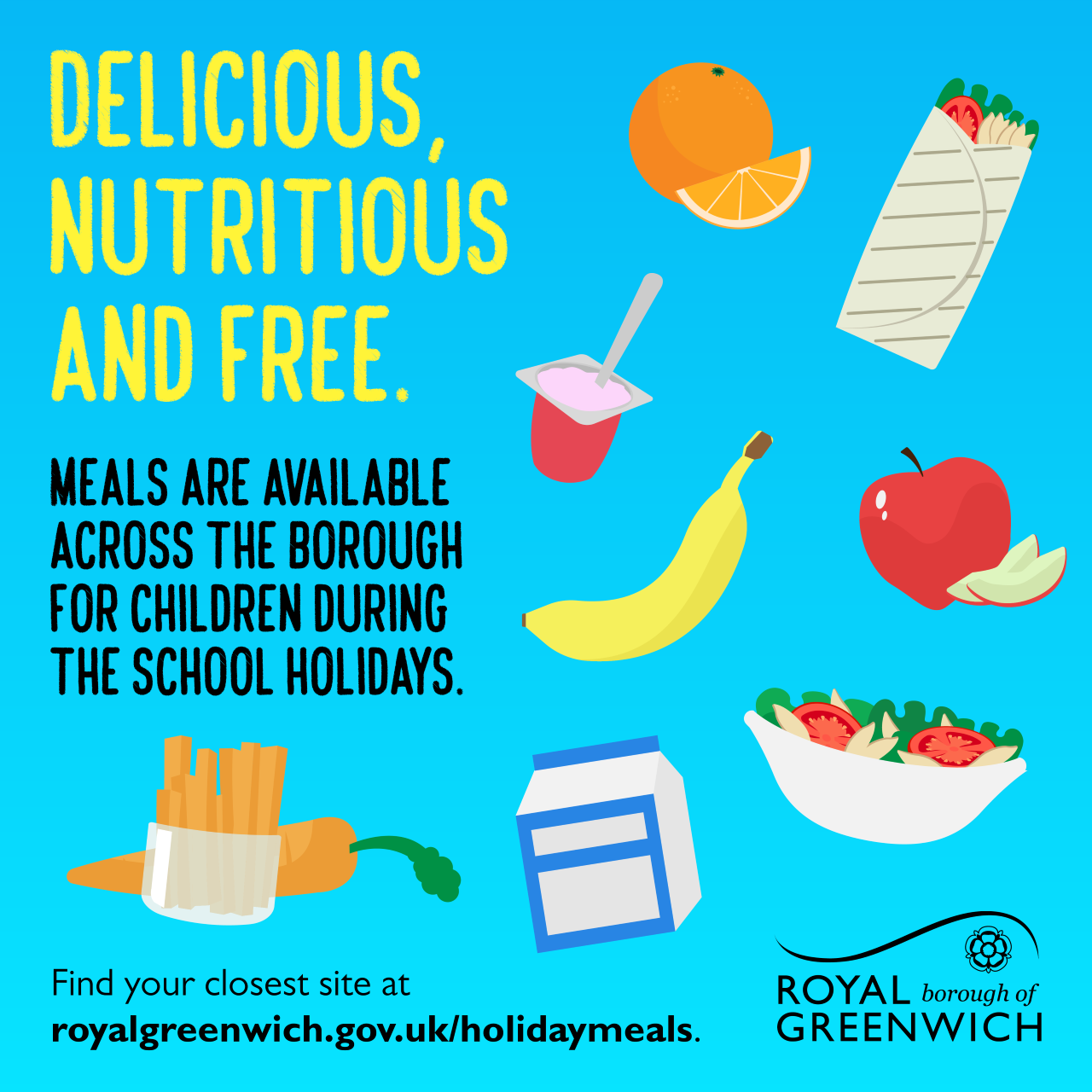 Published: Wednesday, 14th July 2021
Children across Royal Greenwich will have access to a nutritious meal every day throughout the summer holidays as our Holiday Meal scheme returns.
Thousands of children in our borough receive free school meals during the school year. For families who usually rely on free school meals, juggling childcare with tight budgets and feeding their children during the summer can tough.
We ensure that children and young people can get a balanced, nutritious meal every day - even when school is out.
As part of our commitment to tackling child food insecurity, we have sites open across the borough serving free, nutritious lunches.
We'll be offering meals Monday to Friday, from July 26 to August 27. There's no sign-up required, simply turn up to your closest serving location and pick up a meal.
Councillor Matt Morrow, Cabinet Member for Children and Young People, said: "We are committed to doing what we can to stamp out child food insecurity, and our Holiday Meal scheme is just part of our offer to families this summer.
"I know times are tough for many, and the last thing any parent wants is to have to worry about how you will provide for your children outside of the school term.
"We will have sites open across the borough, offering hassle-free lunches that are balanced and filling. Take a look at our website for locations and opening times!"
Meals are served at libraries and adventure play centres across Royal Greenwich. Details can be found here.
And don't forget we are funding free holiday club spaces for children who usually receive free school meals – find out more here.