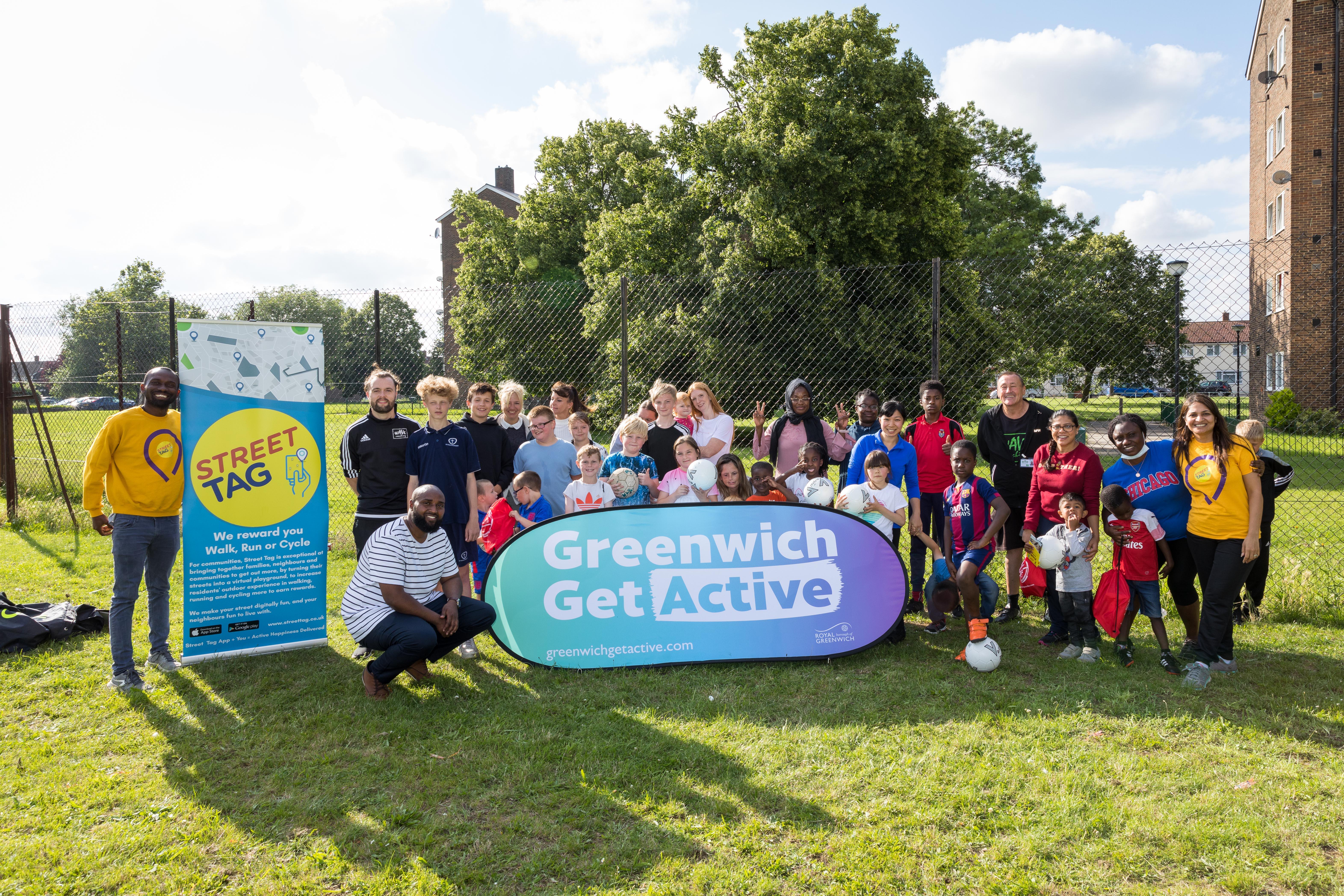 Published: Wednesday, 14th July 2021
Residents in Royal Greenwich can access a new phone app to help them be more active, with the launch of Street Tag in Greenwich
The Street Tag app is designed to help people easily access physical activity and develop an active lifestyle. Street Tag will be used to engage and incentivize residents and schools to walk and cycle around the borough. Players collect points which can be turned into prizes.
Street Tag is entertaining and highly competitive, with the opportunity for people to engage in a variety of activities and competitions, with a School's Leaderboard and a Community Leaderboard, using their phones.
Councillor Adel Khaireh, Cabinet Member for Culture and Communities, said: "The Street Tag app is free and great fun to use. Sometimes getting active can seem like an effort but Street Tag makes it fun, go out with your children or compete against your friends and neighbours, or join your children's School Leaderboard and win great prizes for them!"
Seun Oshinaike, Founder - Street Tag, said: "We are excited to be forging partnerships that help families and communities get physically active in a fun, sustainable, and accessible way."
Schools on the Schools Leaderboard will be able to compete against other schools in the borough, while residents in smaller groups of 6 or less will be able to compete against other residents on the Community Leaderboard. Points are earned by scanning virtual tags around the borough, converting steps movement into Street Tag points, as well as joining online fitness classes to earn codes which can also be converted to points. Top teams will win fantastic prizes for themselves, or their school.
The project will help to turn less physically active communities to be more active in the targeted areas identified in the council's Physical Activity and Sport Strategy, by getting families to spend more time outdoors taking part in physical activities, driving community engagement, and maintaining positive mental health.
For more information on Street Tag, visit www.streettag.co.uk, and download the app on the Play Store, and App Store. Search for Street Tag on Twitter, Facebook, and Instagram
For more opportunities about how to be more active, go to www.greenwichgetactive.com