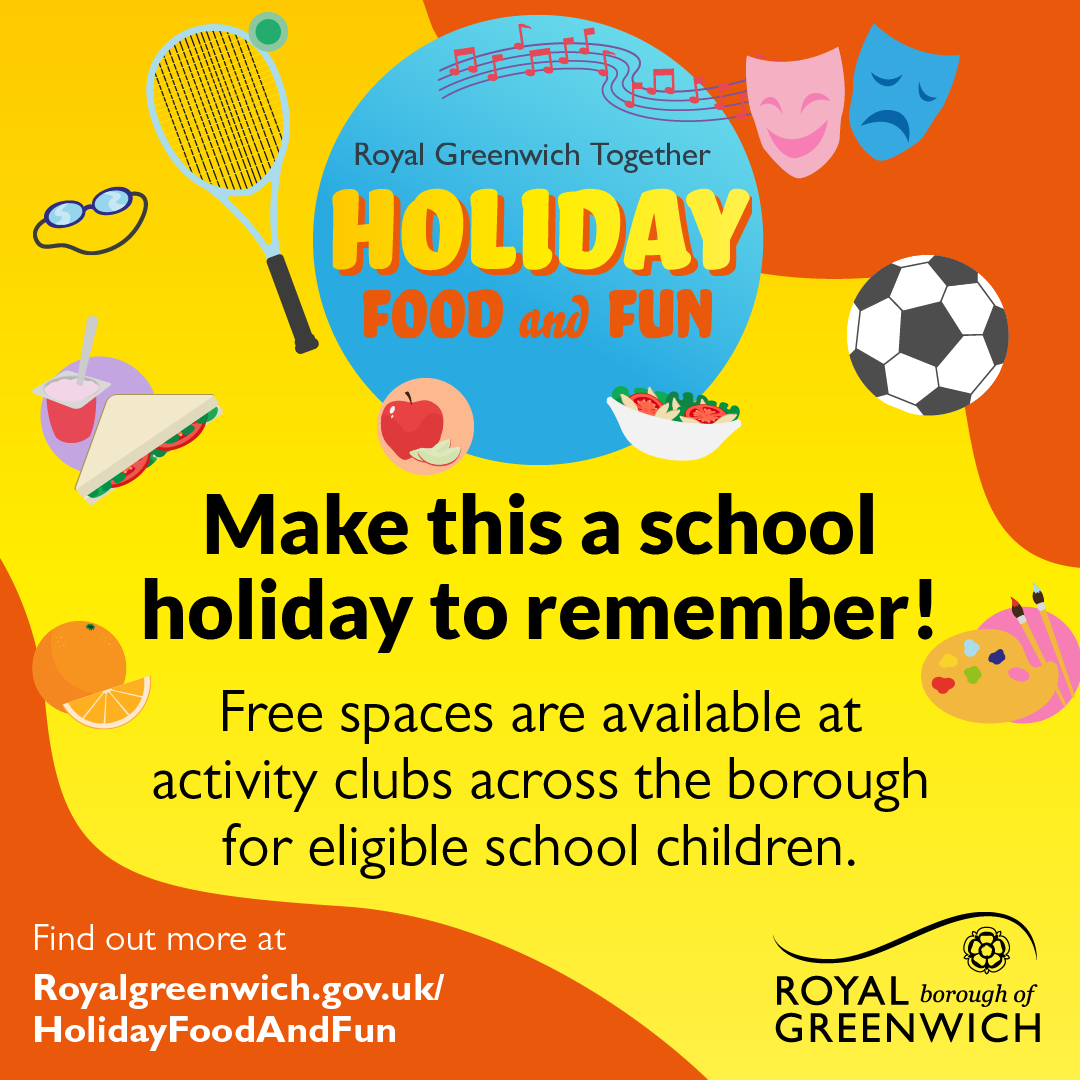 Published: Monday, 28th June 2021
After so long apart, children and young people finally have the chance to get together again through our new Royal Greenwich Together: Holiday Food and Fun programme.
Sunshine, friends and good times – that's what is on the wish list for us this summer as we support dozens of activity clubs across the borough.
We'll be funding free places at holiday clubs throughout the holidays for school children who are eligible for free school meals, using a grant from the Department for Education.
There is something on offer for everyone, with everything from football camps to arts and crafts and youth clubs operating throughout July and August.
And on top of that, there will be access to free, nutritious meals all summer long – with sites offering lunches across Royal Greenwich.
Councillor Danny Thorpe, Leader of the Royal Borough of Greenwich, said: "We've all missed socialising so it is brilliant that we will be able to offer safe and secure schemes like these which will allow for our young people to get together again.
"Everyone wants to get back to normal, and this is a huge step towards that. We're working hard with our partners to make sure this summer is a special one.
"Head to our website to see a full list of activities which will guarantee good times – if only we could guarantee the sunshine as well!"
Councillor Matt Morrow, Cabinet Member for Children and Young People, added: "I am thrilled that we have so many fantastic schemes running this summer. I hope that children enjoy themselves and make some fantastic memories with their friends.
"We know that for some families the summer holidays can be stressful, so we're pleased to be able to ensure that our young people will have access to healthy food and active play throughout July and August. Visit our interactive map to see what's on and make sure you sign up today!"
The Royal Greenwich Together: Holiday Food and Fun programme will support activities from July 26 – August 27.
Check our online directory to see what is on offer and how to sign up for a summer of good food and fun.
Tasty, nutritious lunches will also be available for takeaway from sites across the borough throughout the summer holidays. Locations and serving times will be listed here.