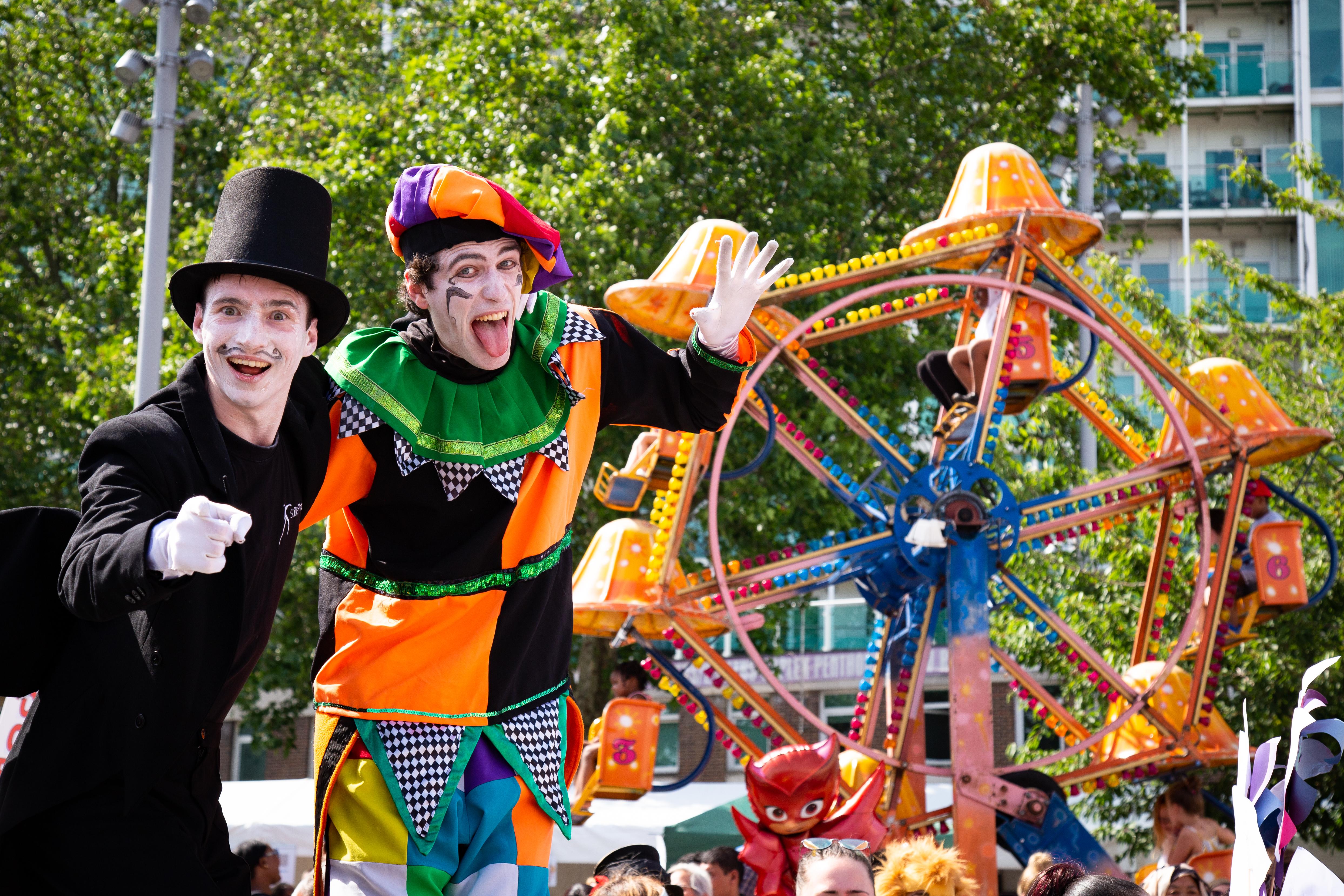 Published: Friday, 25th June 2021
The borough's biggest and best community summer event is back! The event follows on from the tradition of the Greenwich Get Together, and takes place in Charlton Park on 21 August.
With entertainment and activities from around the globe, Royal Greenwich Together 21 is set to cause a buzz of excitement and a lot of fun, with family-friendly, COVID-safe activities for all ages and abilities to enjoy. Try out some sports or dance moves, listen to bands give it their all, or wander through an enchanted forest being charmed by the flora and fauna bursting into life all around you.
Royal Greenwich Together 21 brings together the very best performers and entertainers to keep you busy all day long.
The free event at Charlton Park runs from midday to 8pm and will feature regulars such as kids' activities, craft workshops, local community and voluntary sector area, live music, a dance tent, sports and 'have a go' activities, fab marketplace and street food from around the world, a chillout zone with yoga and mindfulness activities, and fantastic funfair rides.
Cllr Danny Thorpe, Leader of the Royal Borough of Greenwich, said: "After a year of uncertainty, I am delighted that our main summer event is BACK! Royal Greenwich Together 21 is all about bringing our communities together, celebrating our individual and shared cultures, and having a really good time."
Cllr Adel Khaireh, Cabinet Member for Culture, Communities and Equalities, said: "Our annual community event showcases the very best of our local communities, organisations and talent. It's a great opportunity for us all to appreciate our neighbours and think about how we can make Royal Greenwich a lead borough for equality and diversity."
Calling performers, entertainers and unique local traders
Applications for this are now closed.
Look out for more announcements and information about accessibility and sustainable travel coming soon.
Royal Greenwich Together 21 is part of Royal Greenwich Festivals, the council's annual series of events celebrating the cultural vibrancy of Royal Greenwich and providing some of the best and most varied entertainment in the capital every summer. Including free theatre, music, dance, family performances and live displays, the festivals programme is funded by the Royal Borough of Greenwich.