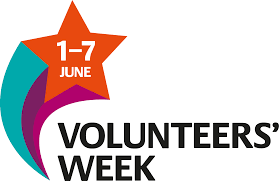 Published: Thursday, 27th May 2021
The theme of Volunteer's Week this year is to say thank you to everyone across the borough who has stepped up in one way or another to volunteer and help our community during the pandemic
Thousands of residents have made a massive contribution to hundreds of causes, making a difference to tens of thousands of residents.
At the start of the pandemic, over 2,500 answered the call for volunteers to support the Community Hub and provided an invaluable network of helpers who stepped up to deliver food, prescriptions, walk dogs, befriending and countless other activities to support the most vulnerable in our community.
Longstanding partner, Charlton Athletic Community Trust, has also been at the forefront of coordinating volunteers at the testing centres and new players like Greenwich Mutual Aid volunteers, working on Facebook and other platforms, have filled essential gaps during these unprecedented months.
Councillor Adel Khaireh, Cabinet Member for Culture, Communities and Equalities at the council said: "We want to take this opportunity to recognise and show our appreciation for the role volunteers have played during the pandemic. Throughout, our local Volunteer Centre Greenwich has coordinated hundreds of volunteers serving other frontline services including the hugely successful vaccination programme and Project Hope at Queen Elizabeth Hospital, both rolled out at the start of the dangerous second wave. Their befrienders have never stopped making essential calls to the vulnerable. We are all so grateful to everyone for their selfless and tireless commitment at a really scary time in everyone's lives."
Behind the scenes, from school governors to charity trustees, faith groups, parish councils and grass-roots coordinators volunteers have been there to support the front line services – providing strategic advice, guidance and expertise to ensure organisations can adapt with the challenges, remain sustainable and support paid staff. From Friends of Parks to neighbourhood litter pickers, they have helped enhance our environment. Each and every one is an unsung hero of the pandemic.
Michelle Martin, Chief Executive Volunteer Centre Greenwich, said: "The pandemic has highlighted the power and compassion of the volunteers, who have tirelessly supported the valuable work of our members, ensuring for many that services, especially those supporting our most vulnerable residents continued to operate during such a difficult time."
Hear what some of our volunteers on the vaccination programme have to say:
"I volunteer for the vaccination programme because I want to do something to help - and something that would get me out of the house, with a practical purpose. Volunteering during the pandemic has increased my confidence, improved my self-esteem-esteem; reduced my feelings of isolation and my well-being has positively changed. I was pleasantly surprised by the positive impact I have made, that qualified professionals valued respected and really appreciated what we were doing, even though it was unqualified, simple and a small contribution compared with their hard work and commitment."
"I volunteer for the Vaccination Programme because in my eyes, everybody needs to do their bit to help in the current situation, to me it is not enough to sit at home and wear a mask when I go out. I had the perception that volunteering was just for people retired (with lots of spare time). Volunteering on the vaccination programme has helped with feelings of isolation for me."
"I have a focus for the day and I feel part of the fightback against the pandemic. This whole experience has increased my self-esteem, confidence and feelings of isolation and I have made new friends. When I'm volunteering on this programme, I have noticed other peoples' reaction when they learn I am volunteering at the vaccination site; they often thank me for what I am doing."
"I volunteered on this programme to give something back and for variety whilst my normal work was not happening during the pandemic. It has been great to volunteer as a vaccination site volunteer, so people are willing and able to give up their time. I have realized there are more volunteering opportunities out there than I previously thought."
Volunteer's Week runs from 1 to 7 June.
If this pandemic has caused you to look for an opportunity to give back to the community and take up a new hobby or challenge, why not volunteer for a cause in the borough. There are loads of opportunities available on the Volunteer Centre Greenwich's website. Volunteering is beneficial in many ways including health and activity, wellbeing, social connectivity, as well as building on and gaining essential skills for employment or development.
Register to find out more at www.vcgreenwich.org.uk and follow the VCG on Twitter @vcgreenwich or email them at info@volunteersgreenwich.co.uk
Find out more about Volunteers' Week and view volunteering opportunities by visiting volunteercentregreenwich.eu.rit.org.uk/pages/category/volunteers-week, follow VCG on Twitter @vcgreenwich or email info@volunteersgreenwich.co.uk
If you are interested in volunteering to support the vaccination programme and would like more information please visit www.vcgreenwich.org.uk/vaccination-programme-volunteer-role