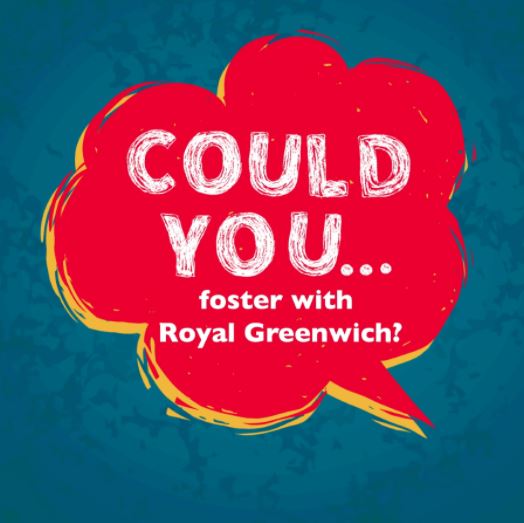 Published: Tuesday, 25th May 2021
Foster Care Fortnight 2021 may have come to an end, but there are still hundreds of children in need of a loving, caring home. Could 2021 be the year that you change a child's life?
Take it from Jennifer Bygrave and David Amuludun, who have been fostering for Royal Greenwich for six years.
The couple have been suffering with long-COVID, having tested positive for the virus earlier this year. But if ever there was a motivation to get through it, it was fostering.
Jennifer, a former teacher from Lewisham, said: "You don't quite get over it, you get very fatigued. When we had COVID, both of us knew we needed to get ourselves well.
"For the children, life still goes on, they still have to have their needs met. The way we looked at it was they are our children and we have to get through it for them."
Jennifer and David are part of Royal Greenwich's pioneering Mockingbird Family Model, acting as hub carers for several different families.
A hub home is a fostering household run by experienced carers who are always on call to offer advice and support to the network of foster families and children they are linked with.
They also give young people sleepovers, allowing for regular breaks and space when it's needed.
Despite experiencing long COVID-19, Jennifer and David continued to be on hand to offer their support to their hub of ten children, as well as looking after two babies themselves.
Jennifer explained: "We're a community. We were there for support as children's behaviour is still the same regardless of whether there is a pandemic."
The theme of Foster Care Fortnight 2021 has been #WhyWeCare, and for Jennifer - who was inspired to start fostering having taught looked-after children - the answer is easy.
She said: "I care because I think a human being is worth caring about. I think human life isn't given enough importance. The children that we care for are our future.
"The bottom line is all children want to be loved. They want to be loved and accepted. Sometimes they don't even know."
"It's not always easy, but you get a lot back. No two days are the same, you have lots of fun - fostering is about enjoying life."
Councillor Matt Morrow, Cabinet Member for Children and Young People, said: "I am immensely grateful to Jennifer and David, and to all our fantastic foster carers who give so much time and love to our young people.
"Fostering truly is lifechanging and we are always looking for more foster carers.
"If you're over 18 and have the time to nurture a child, we want to hear from you. Contact our expert fostering team today to start your journey."
Contact our fostering team on 0800 052 1499 or email fostering.duty@royalgreenwich.gov.uk