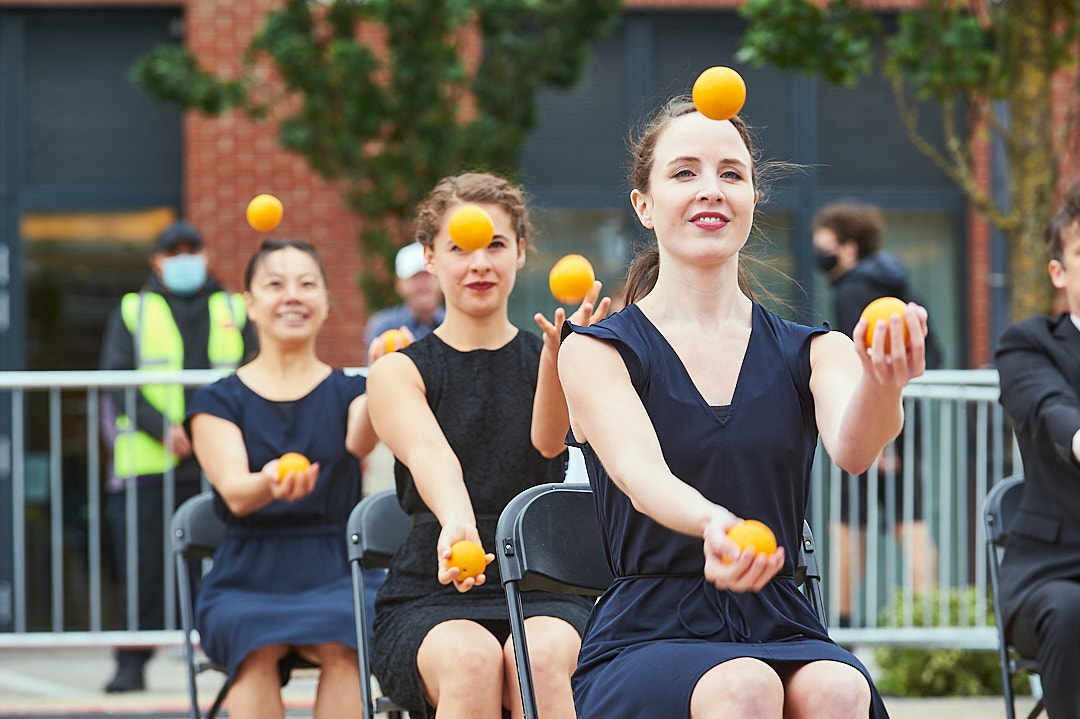 Published: Monday, 24th May 2021
Get ready for a summer of free events across the borough
Royal Borough of Greenwich has announced funding for nine arts organisations to deliver Royal Greenwich Festivals 2021. The annual summer series of events runs from Saturday 3 July until 18 September and will include free, quality performances, workshops and festivals at great locations across the borough.

Royal Greenwich Festivals 2021 kicks off with Tramshed's Family Arts Festival which opens on 3 July with On Edge, a dance and parkour spectacle, in Woolwich.
Cllr Adel Khaireh, Cabinet Member for Culture, Communities and Equalities said:
"Royal Greenwich Festivals has firmly established our borough as one of the best places to enjoy culture in the capital. Culture is for everyone, so Royal Greenwich Festivals will reach every corner of the borough, with free, inclusive events that are open to all. It's important that the people running our events reflect the diversity of the borough, so it's great to see such a strong range of local organisations on board this year. Most people won't be going abroad this summer, so I hope as many people from the borough and beyond take advantage of the world-class events happening on their doorsteps."
The full programme is being finalised and we will be publishing a programme of events and activities very soon.
Organisations to receive funding for Royal Greenwich Festivals 2021:
Festival.org for the Greenwich & Docklands International Festival
Tramshed for their Family Arts Festival
Black Female Entrepreneur Group for their Africa Cultural Heritage Festival
Parks Forum for their PARKSfest 2021 programme of festivals in Royal Borough of Greenwich parks
Greenwich Carers Centre for their Forever Young 2021 festival
TARU Arts for their Folia Festival – celebrating Brazilian culture
Emergency Exit Arts - touring their walk through audio tour installation 'The Ideal Palace'
Greenwich Dance for their From Greenwich with Love performances
Global Fusion Music & Arts for their Family Festivals – global music performances, craft workshops and well-being sessions