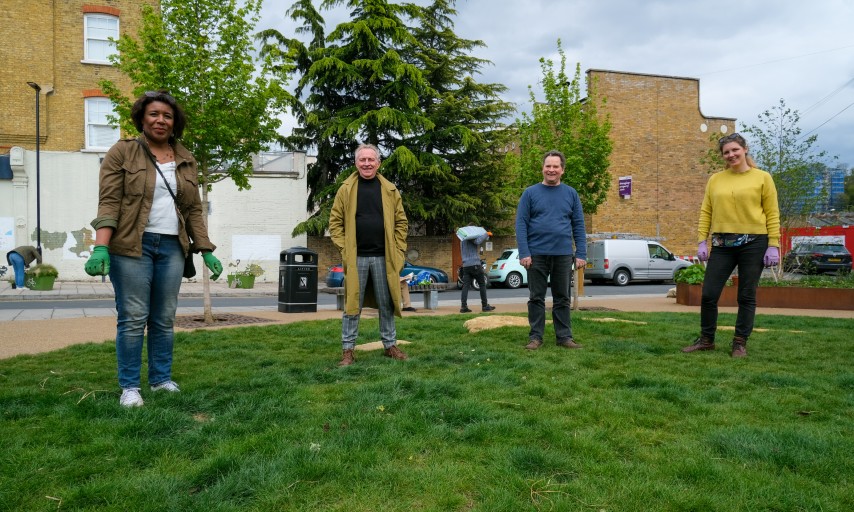 Published: Wednesday, 12th May 2021
Local residents were joined by local councillors to make the finishing touches to Mell Street Pocket Park, Greenwich, on Friday 7 May by planting a variety of shrubs, grasses and perennials.
The Park is one of three created alongside others at Hoskins Street and Pelton Road, and part of a range of improvements the Council has made in the Trafalgar Road area to improve air quality as part of the Low Emission Neighbourhood (LEN) scheme.
Cllr Denise Scott McDonald, Deputy Leader of the Royal Borough of Greenwich, said:
"It's fantastic to see the community coming together to embrace this beautiful and tranquil little park next to what is one of the busiest thoroughfares in the borough. Not only is it a lovely place to sit and have a rest but the trees and plants will help clean the air we breathe and store carbon to combat climate change."
"Mell Street and the other pocket parks complement the improvements we've made to Trafalgar Road to make it easier and more pleasant to walk, cycle and a generally more people-friendly neighbourhood. "
The Park has been developed in close consultation with local residents who had their say on locations, designs and what was planted.