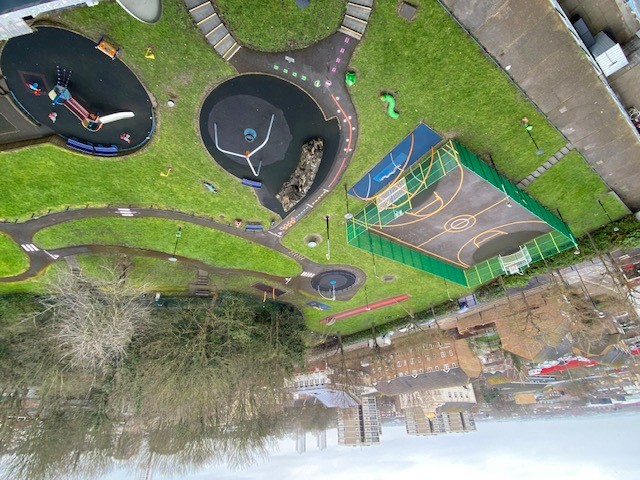 Published: Friday, 23rd April 2021
The council has invested a £2,500 to freshen up facilities at the playground on Walpole Estate, Woolwich, to encourage children and families to be more active.
The improvements, which were carried out during lockdown, include jet washing the whole area and repainting the lines of the sport pitch and play track.
Councillor Adel Khaireh, Cabinet Member for Culture, Communities and Equalities said: "By providing residents with facilities that excite them and that they want to spend time in, we can encourage them to get outdoors more and be more active."
The improvements were funded through Section 106 agreements which are monetary contributions from housing developers to help maintain or introduce facilities in the area they are building in to ensure there is adequate provision for residents.
The playground is available for all residents to use and will also be used for free family sports sessions during May.
To find out more ways to become active please check out the Greenwich Get Active website at www.greenwichgetactive.co.uk