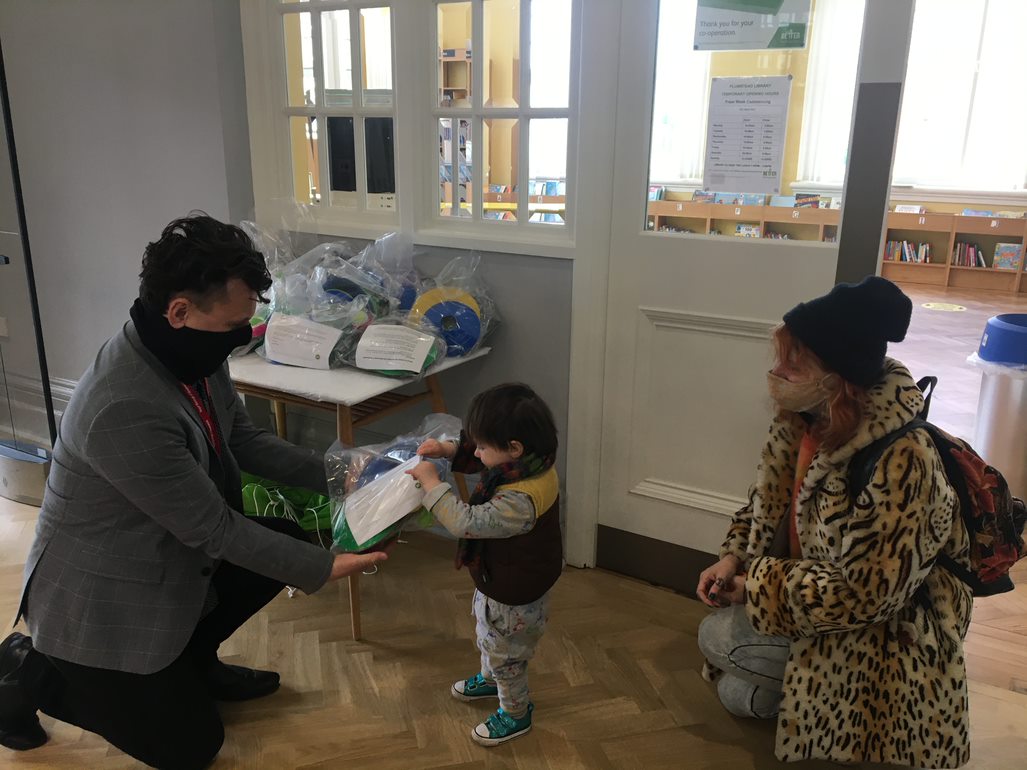 Published: Thursday, 22nd April 2021
Not a single meal went spare this Easter as thousands of free lunches were offered to children across Royal Greenwich.
Sites across the borough handed out a total of 3,515 delicious grab-and-go lunches to school children through our Holiday Meal programme.
School holidays can be stressful for families who usually rely on free school meals during the week. That's why the Royal Borough of Greenwich is committed to ensuring food is available to any child who needs it.
On top of offering tasty takeaway meals, families were given the option of taking home a fun-filled activity bag, brimming with equipment to keep them entertained during the holidays.
With help from GLL, volunteers hand-packed 600 bags that were given to families across the borough. They included bats, balls, cones, frisbees, cups and string ball, and a swimming voucher.
Using a grant from the Department for Work and Pensions, the council also provided funding for families on low incomes that could be spent on food and utilities over the two-week break.
3,827 Take and Make boxes, packed with fresh ingredients and a recipe card, were also given to secondary school students and youth groups.
Councillor Matt Morrow, Cabinet Member for Children and Young People, said: "Not a single meal went spare during the Easter break. That shows how incredibly vital our Holiday Meal scheme is.
"Lockdown has eased but normality is still a way off, so I am glad that we were able to offer our young people some support over the last fortnight. From food to fun, we have tried to be there for every child in the borough."
Councillor Danny Thorpe, Leader of the Royal Borough of Greenwich, added: "We're committed to doing what we can to end child food poverty in Royal Greenwich, and once again we have seen how important it is to offer support to families outside of the school term.
"There were a range of different initiatives in place this Easter and I am incredibly proud that we had so much in place. Attention will already be turning to the next break, as we know that these challenges will remain."