Published: Friday, 19th March 2021
The Royal Borough of Greenwich's Environmental Health and Trading Standards teams have served 11 prohibition notices to local businesses caught breaking COVID-19 restrictions since January.
Several shops, cafés and even hair salons, have continued to operate non-essential services throughout the latest government lockdown, including allowing customers to have sit-down meals and even get their hair cut.
Two businesses, Marcus' Hair Salon and Yinka café, have both been warned repeatedly by Council COVID-19 stewards to adhere to government lockdown restrictions. Yinka continued to serve customers sit-down meals and refreshments, while Marcus' Hair Salon offered haircuts. Both businesses have been served the orders after ignoring these warnings and remaining open.
Cell Fone City in Woolwich, was also visited by officers and found to have poor cleaning standards, rendering the premises non-compliant under COVID-19 hygiene requirements.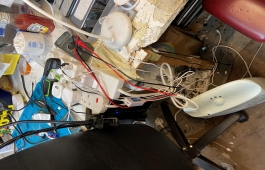 Unsafe conditions in Cell Fone City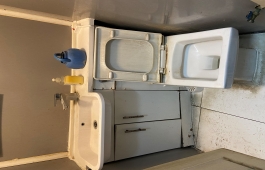 Unsanitary conditions in Cell Fone City
The businesses will now be subject to further investigation and may receive Fixed Penalty Notices if they do not comply with restrictions. Officers continue to respond to complaints made by employees and members of the public regarding safety standards in businesses across the borough.
Cllr Jackie Smith, Cabinet Member for Community Safety and Enforcement said, "Our Environmental Health teams will continue to take action to protect the public and ultimately help reduce the spread of COVID-19. Businesses that wilfully operate without regard for the law or the safety of our residents will face fines being imposed."
Throughout the pandemic, we continue to work with businesses across the borough providing advice on when and how they can operate safely. The team carries out proactive visits and give advice online. They also respond to concerns raised by residents.
If you are a business or member of the public and have concerns about a business operating in breach of COVID-19 restrictions please contact the team by emailing health@royalgreenwich.gov.uk