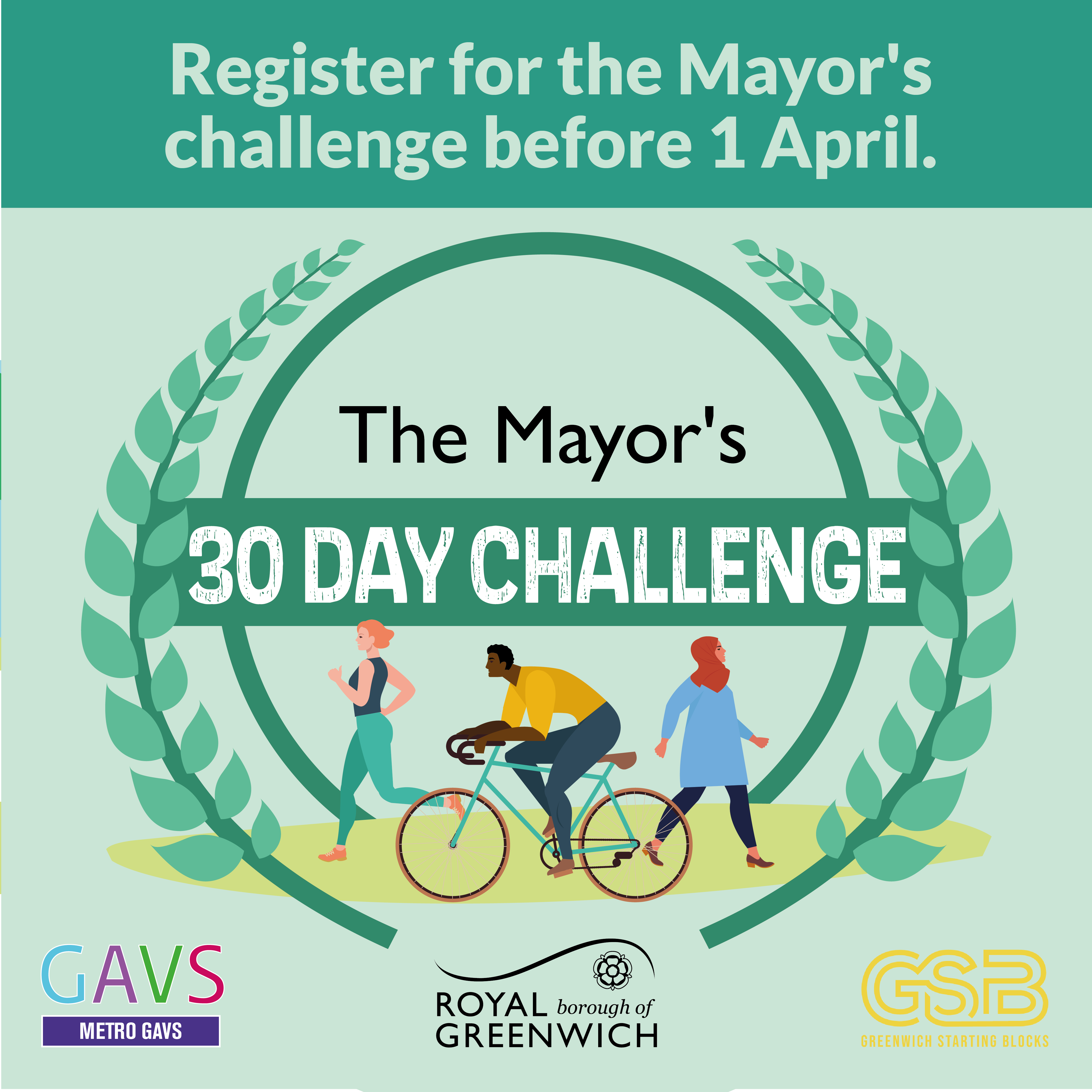 Published: Monday, 15th March 2021
Time to lace up your trainers and spring into action this April.
Cllr Linda Bird, the Mayor of the Royal Borough of Greenwich, is challenging you to complete 30km in 30 days to raise money for her charities.
Money raised will be donated to METRO, an equality and diversity charity providing health, community, and youth services; and Greenwich Starting Blocks, a charity committed to providing young people with the support to help them succeed in their sporting dreams.
Cllr Linda Bird, the Mayor of Royal Greenwich said: "I'm raising money for METRO and Greenwich Starting Blocks. They both do such amazing work for the borough and it's time to show our support. I will be doing the challenge too; you can follow my 30 day journey on the Council's social media."
To take part register your interest before 8 April 2021 by sending your full name and address to mayor@royalgreenwich.gov.uk and you will be given instructions on how begin the 30 day challenge, including making an optional donation of £5. You will receive a fundraising pack so you can begin your challenge.
The aim is to reach the 30km before the end of April and raise as much money as possible by asking your friends and family to support you by donating to the Mayor's JustGiving page. You can send us your progress by sharing pictures online using #RGMayor30k.
If exercising is not your thing but you would still like to support the Mayor in her challenge, you can still donate to help reach our £1,000 goal.