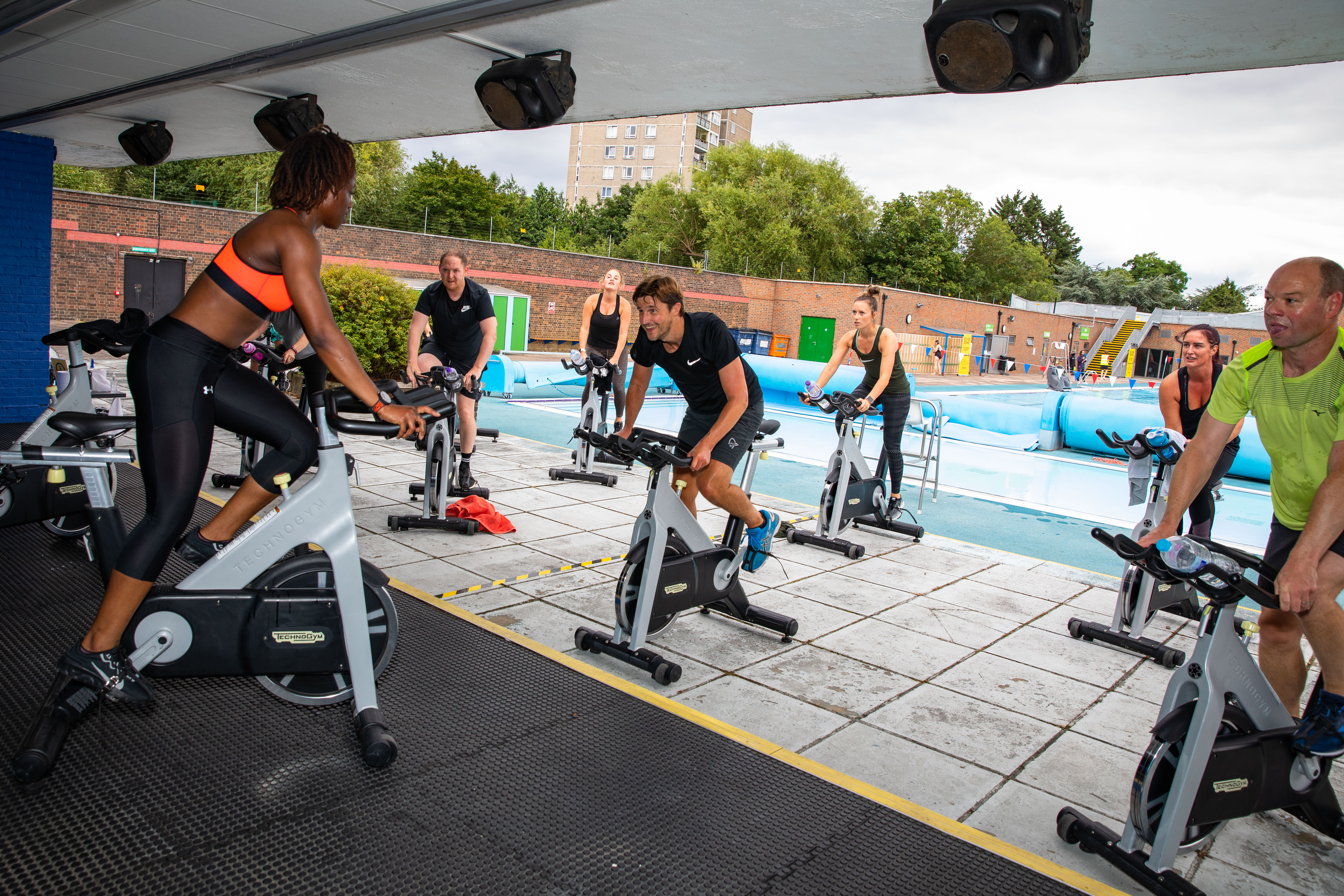 Published: Monday, 15th March 2021
In line with the government's announcement, outdoor sports facilities and open-air swimming pools in Royal Greenwich will reopen from Monday 29 March.
We have been working with Better, the social enterprise which operates leisure facilities on our behalf, to plan the safe reopening of the outdoor facilities at leisure centres across the borough.
Cllr Adel Khaireh, Cabinet Member for Culture, Communities and Equalities, said: "Our leisure centres are valuable community assets and play a central role in supporting the wellbeing of our residents, and they're more important than ever after a prolonged period at home. Fitness classes can be great motivation for getting active, so bringing these back once again for our residents in our outdoor facilities is amazing news and another step closer to coming out the other side of lockdown."
From Monday 29 March, the following facilities will reopen:
All five adventure play centres (outdoor play)
Charlton Lido and Lifestyle Club (outdoor swimming and fitness classes)
Sutcliffe Park Sports Centre (outdoor athletics and fitness classes)
Thamesmere Leisure Centre (outdoor fitness classes)
Coldharbour Leisure Centre (outdoor football)
Richard Gallagher, Better's Partnership Manager in Greenwich said: "We can't wait to welcome customers back to our outdoor facilities again. With swimming, fitness classes, football, athletics and adventure play all available at various locations across the borough, there will be plenty of options available for residents to begin getting active again after lockdown. And for those not quite ready yet, our fantastic Better at Home digital membership remains free to all Royal Greenwich residents."
To save time and help to reduce pressure on changing areas, swim customers are requested to arrive 'beach ready' with their costume on under their clothes and fitness class customers are encouraged to shower and change at home.
Hand sanitiser will be available at all outdoor leisure centre facilities and staff will be carrying out an enhanced cleaning regime on any equipment available.
In addition to outdoor leisure centre facilities, residents can also take advantage of free online exercise classes on the Better at Home portal which they can do at home. To take advantage of this fantastic offer, residents simply need to get a free Greenwich One Card. Find out more about Better at Home and get a free Greenwich One Card.
For more information on leisure facilities in Royal Greenwich visit the Better website.