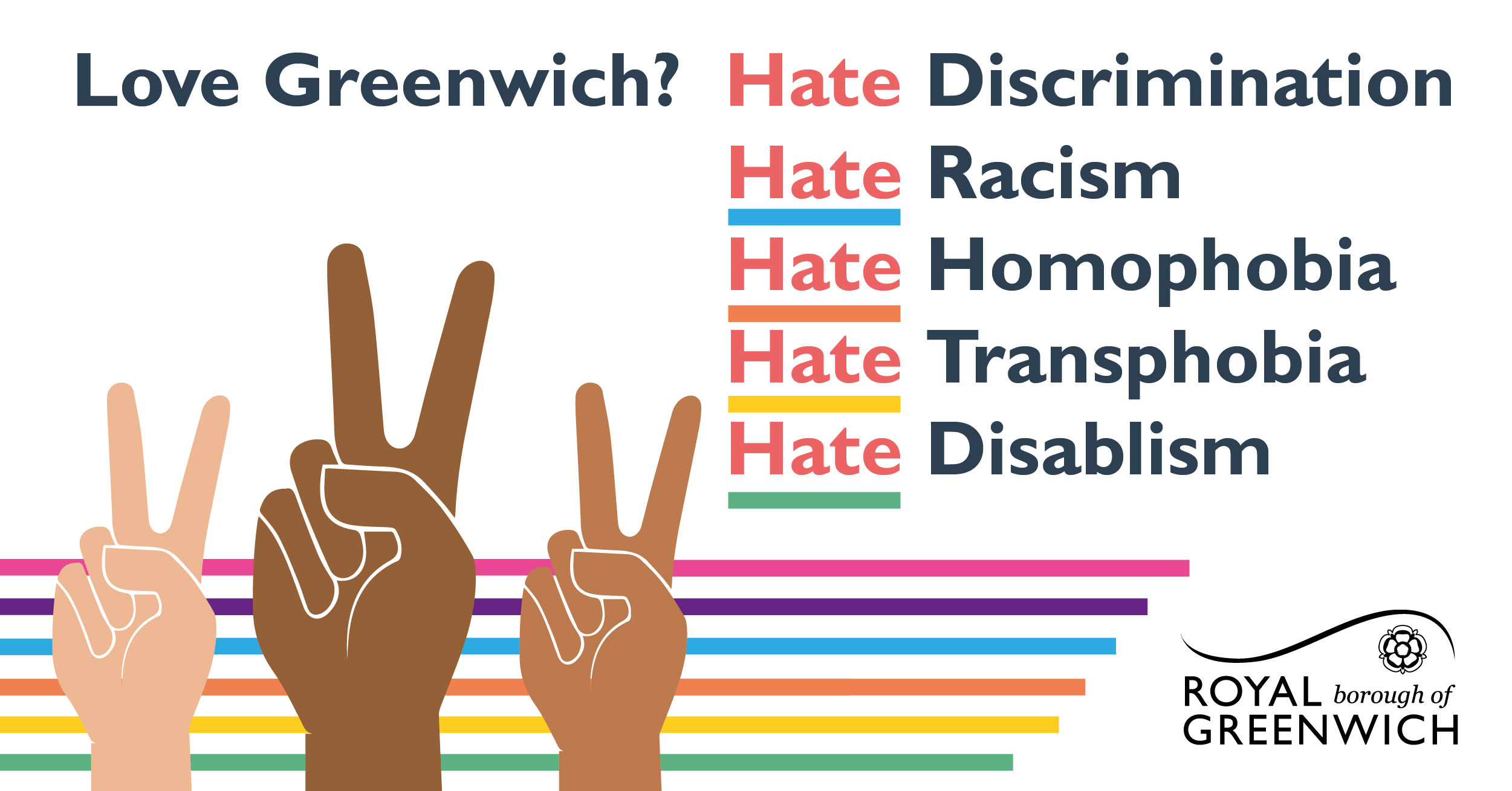 Published: Monday, 1st March 2021
We're carrying out a survey to hear from people who have experienced or witnessed hate crime in the Royal Borough of Greenwich.
In order to tackle hate crime as effectively as we can in Royal Greenwich, it's important for us to understand the impact on the communities which are most affected, so that we can improve services and make our borough a safer place for everyone.
We want to know:
Have you been a victim of a hate crime or witnessed one?

Do you know how to report hate crime?

Are you aware of the services available to support victims of hate crime in Greenwich?

What has stopped you from reporting what happened or getting help?
Councillor Jackie Smith said, "We know that sharing your personal experiences of hate crime and discrimination can be traumatic and difficult to relive. But reporting these incidents can help. There is no place for hate in Greenwich, and we will do everything we can to protect our communities from discrimination."