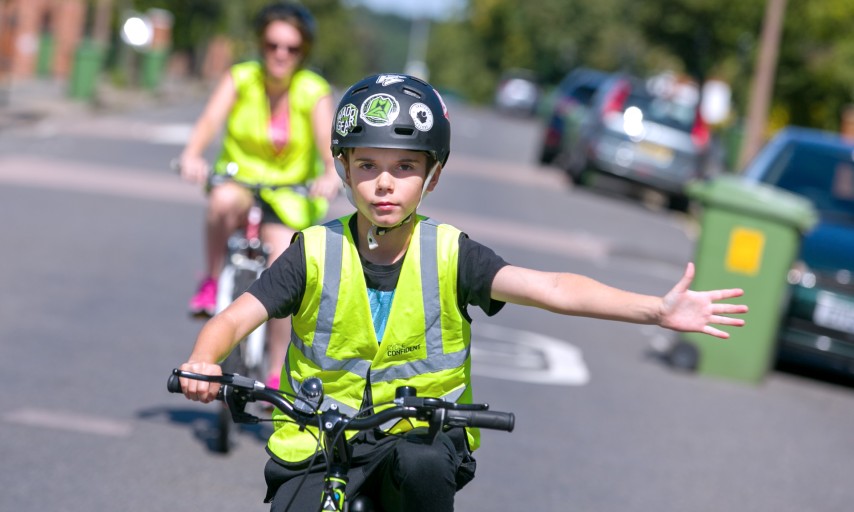 Published: Tuesday, 2nd March 2021
The Council wants to know what you think about two new proposed cycle routes between Greenwich Park and Shooters Hill Road and Greenwich Park and Eltham.
The two routes, funded by Transport for London (TfL) will link the borough up to central London via Greenwich Park to make cycling a more attractive and safer option for our residents.
Cllr Sizwe James, Cabinet Member for Environment, Sustainability and Transport, said:
"These routes will help more people cycle more often, even more safely, and help us with our green recovery. Whether it's for shopping, commuting to work, getting to school or for leisure these routes have the potential to make cycling a serious option for more people.
"Travelling by bike is much cheaper than driving and these cycle routes will open the borough up so residents can travel further, more confidently. Not only is cycling easy on the wallet it's good for our health and everyone around us too. If you're serious about putting the break on unnecessary car journeys, avoidable chronic health conditions caused by car exhausts and climate change then please have your say."
The new cycle routes will connect with other existing high-quality cycle routes and those in development. These include the Greenwich to Woolwich Cycleway and the Greenwich to Waterloo Quietway (also known as Quietway 1).
The new cycle routes are also designed to provide safer cycle routes to primary and secondary schools. This will give parents and their children more confidence to travel independently to schools as they reopen. TfL data shows the school run makes up a quarter of weekday morning traffic, with the average journey less than a mile.
Childhood obesity is at an all-time high and almost 80 per cent of residents in our borough don't get the recommended minimum of 20 minutes physical activity each day. By providing safe, convenient cycle infrastructure exercise is naturally built into everyday routines such as getting to work, school or the shops.
TfL's data shows that the main reason people stay away from cycling is fear of mixing with motor traffic. Our proposals include lightly segregated cycle lanes help create a safe space for people on bikes and can be installed relatively but where this isn't possible, because streets are too narrow, we have proposed restrictions to through-traffic.
The cycle route proposals would be delivered as experimental schemes. Once a scheme is put into place, considering the feedback the Council receives during this consultation, a six-month public consultation period on the scheme would begin. This will allow you to provide more feedback, based on your experience of the trial. A decision would then be taken on whether to make the experimental scheme permanent, amend it or remove it.