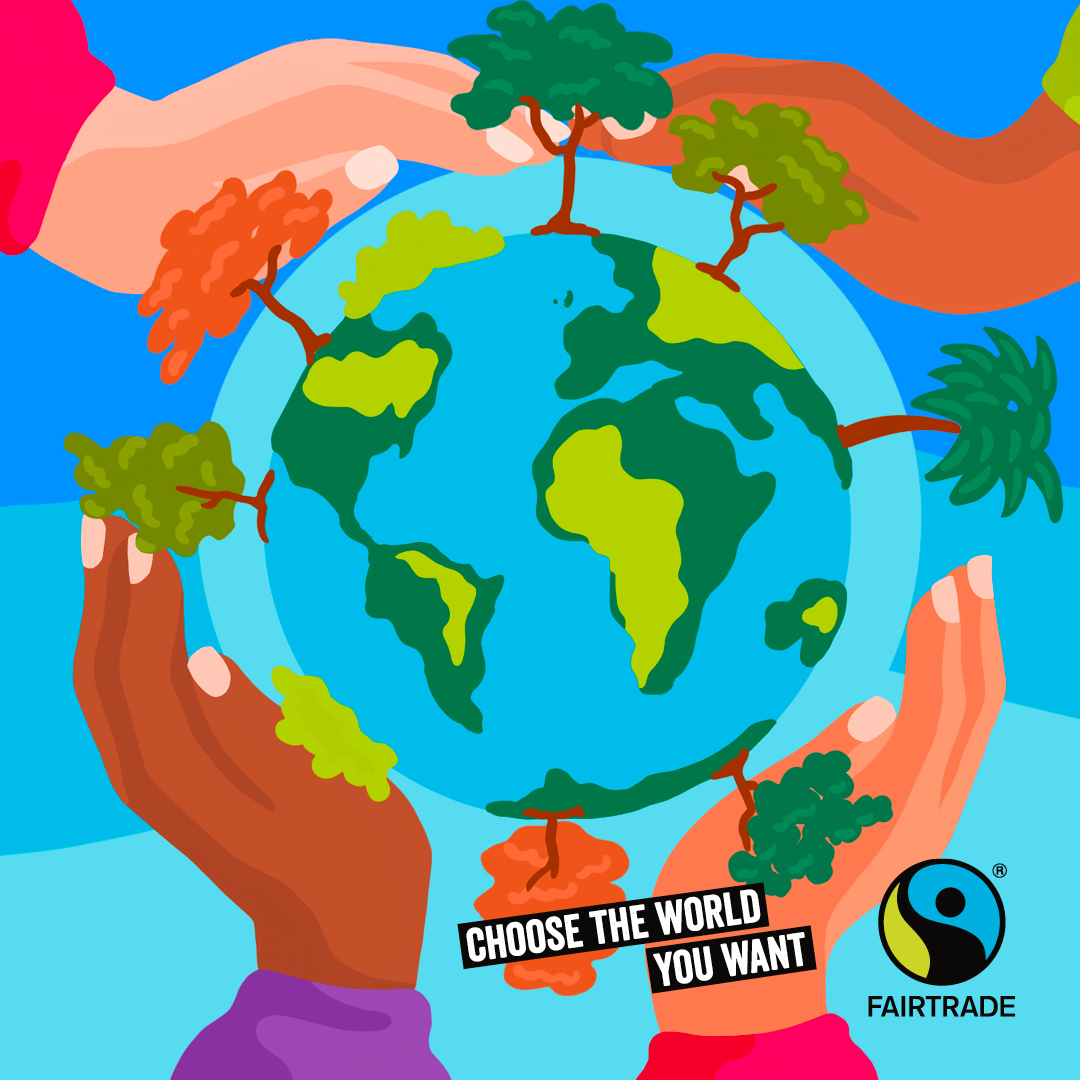 Published: Wednesday, 17th February 2021
This year Fairtrade Fortnight, 22 February to 7 March 2021, is running online.
Purchasing products with the Fairtrade trademark means that workers and farmers in the developing world get better prices, decent working conditions and fair terms of trade.
This year the national Fairtrade Fortnight campaign will highlight the growing challenges that climate change brings to farmers and workers in countries such as Kenya, Ethiopia and Honduras. The climate crisis is an immediate and ever-increasing threat and those in climate vulnerable countries are already seeing its impacts from droughts and crop disease to floods, heatwaves and shrinking harvests.
The Royal Borough of Greenwich has been officially recognised as a Fairtrade council since 2006 for our commitment to the scheme.
A cabinet member said:
"As a Fairtrade borough committed to promoting and supporting responsible economic growth, the Royal Borough is proud to support Fairtrade Fortnight. With Fairtrade you have the power to change the world every day. With simple shopping choices you can get farmers a better deal. And that means they can make their own decisions, control their future and lead the dignified life everyone deserves."
How can you get involved?
Attend our live cook-along event
Hop onto our Facebook page on Friday 5 March at 4pm and show off your best baking skills. Jane from Jane's Kitchen will be taking you on an easy step-by-step journey to create Fairtrade banana muffins with a crumble topping and a berry and banana smoothie. Find the ingredient and equipment list below.
Banana muffins
You will need for the muffins:
150g raisins (or other dried fruit)
1 orange
100g pecans/walnuts (or other nuts)
125g wholemeal flour (you can choose just one type of flour If you like)
125g plain flour
1.5 teaspoon Fairtrade cinnamon
1 teaspoon baking powder
1/2 teaspoon bicarbonate of soda
3 -4 ripe Fairtrade banana
2 eggs
2 level tablespoons Fairtrade soft brown sugar
1.5 tsp Fairtrade vanilla extract
90g vegetable oil
What you will need for the crumble topping:
2 tablespoon oats (or porridge/seeds/crushed cornflakes or any cereal)
1 teaspoon Fairtrade soft brown sugar
1/2 teaspoon Fairtrade cinnamon
Small handful of nuts, finely chopped
A square of dark Fairtrade chocolate, finely chopped
Berry and banana smoothie
1 large ripe Fairtrade banana
2 handfuls of berries (fresh or frozen)
teaspoon of Fairtrade vanilla extract
½ teaspoon of Fairtrade cinnamon
2 heaped tablespoons of natural yogurt
50-100ml unsweetened fruit juice
1 square of dark Fairtrade chocolate, finely chopped
Equipment
Muffin tin/papers
Saucepan/grater
Chopping board/knife
Mixing bowl
Spare bowls, fork, wooden spoon
Tea towels/oven gloves
Jug/stick blender
Do it alone or do it with the whole family!
Local Fairtrade Champions
Is your business a Fairtrade Champion? Do you sell Fairtrade items or delicious meals cooked using Fairtrade ingredients? If so let us know and you could be featured on the Council's social media channels. Please contact Events@royalgreenwich.gov.uk.
Fairtrade's national online festival
Sign up to find out about fascinating and fun events featuring all parts of the global Fairtrade community, including Fairtrade farmers and workers, other climate campaigners and of course the amazing grassroots network.
www.fairtrade.org.uk/choose-the-world-you-want
Quiz: how much do you really know about chocolate?
Love chocolate? How much do you really know about it? Take Fairtrade's quiz to find out whether you're a true chocoholic or whether your knowledge takes the biscuit!