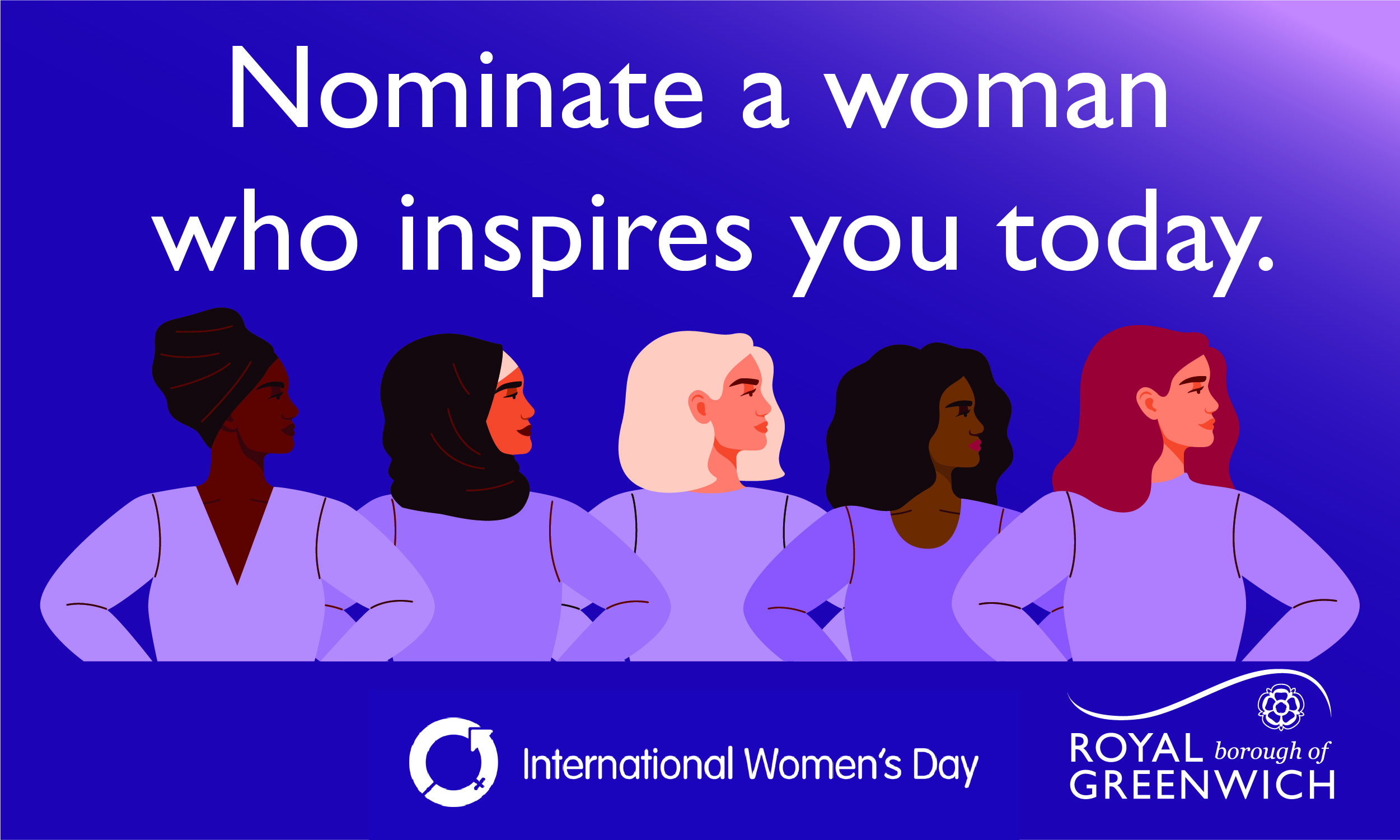 Published: Monday, 8th February 2021
Royal Greenwich residents are being encouraged to nominate inspirational local women as part of our activity to mark International Women's Day this year. 
International Women's Day is celebrated across the world on 8 March each year, recognising women from all backgrounds and professions who have shaped and impacted our lives.
Throughout the week of International Women's Day, we will be showcasing the achievements of local women and the contribution they have been making to our communities throughout the pandemic in a short film, on social media and in the council's publication Greenwich Info.
We're asking residents to send in nominations to recognise women have shown strength, ingenuity, and resilience or have gone above and beyond their call of duty during the COVID-19 pandemic.
Cllr Denise Scott-McDonald, Deputy Leader of the Council, said: "It really important that we have days like this to celebrate, raise awareness and increase visibility of women's achievements so that we can accelerate gender parity.
"There are so many local women who have been instrumental during the COVID-19 pandemic and beyond – and often go under the radar. By shining a light on the amazing women making a difference in our borough, we hope to inspire and empower the next generation as well as help to forge positive change for women, and increase their representation in all sectors and in all aspects of our communities. We're asking you to nominate your female inspiration to help us truly capture the great work and achievements of women across the whole borough."
If you know a women who lives or works in the Royal Borough of Greenwich and has gone over and above the call of duty in their place of work, within their community or even with their family through this pandemic, nominate them today.
For the chance to be featured in our film, you will need to submit your nominations by 9am on Friday 12 February. However, we will be accepting nominations until 9am on Monday 1 March 2021 for nominees to feature on our social media channels and in Greenwich Info.  All nominations should include:
the name of the nominee
where they work / live / study in the borough
50-100 words explaining why they should be celebrated
contact details for the nominee.
Nominations should be emailed to media.desk@royalgreenwich.gov.uk.