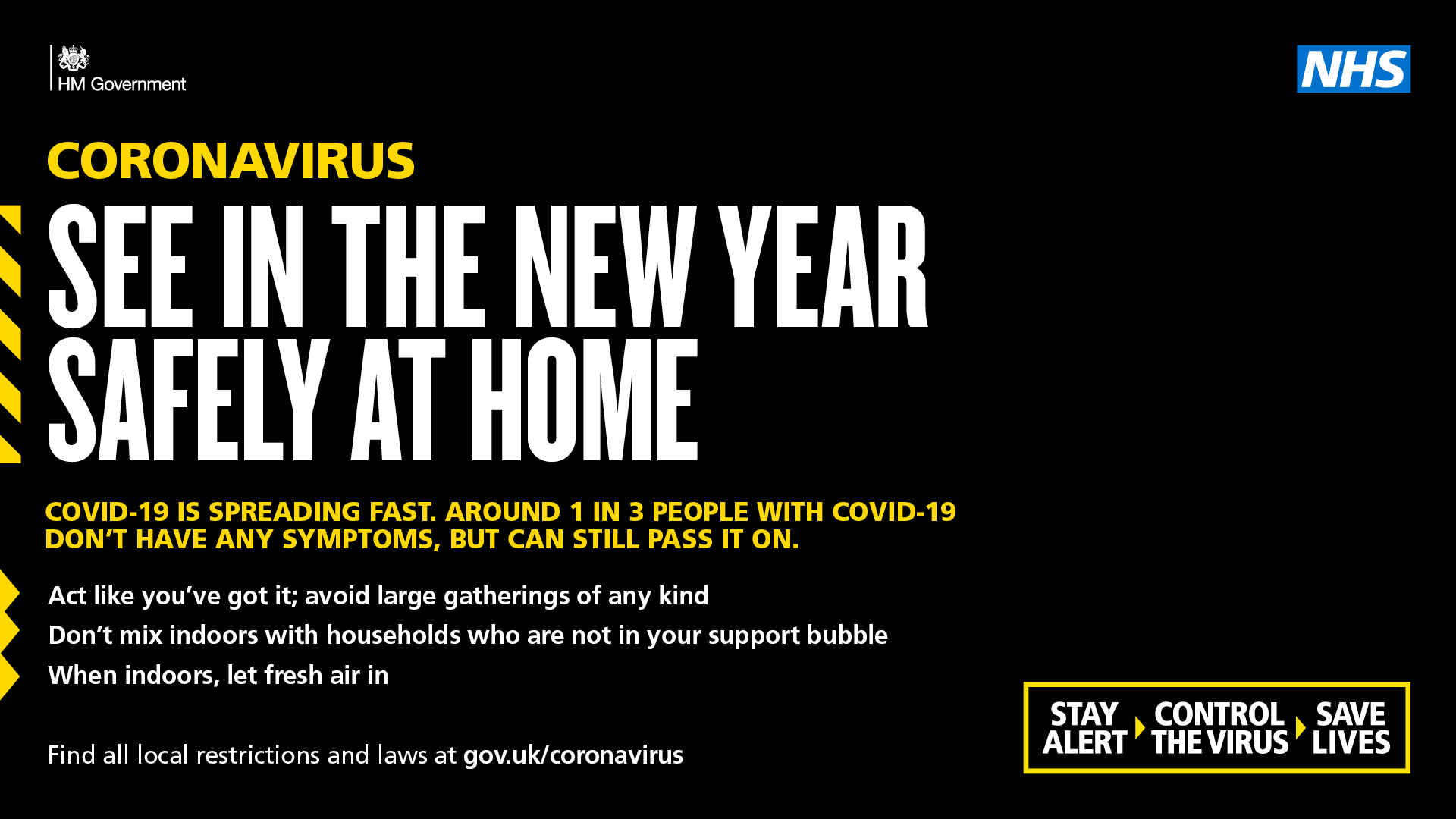 Published: Wednesday, 30th December 2020
During the festive season, extra COVID stewards from the Council have been working with the public to advise on staying safe and following the guidelines.
And now, more than ever, it is up to everyone to make the safe choice and begin 2021 on the right foot.
Cllr Danny Thorpe, Leader of the Royal Borough of Greenwich, said: "While abandoning our traditional celebrations is disappointing for many people, it could be life-saving for others. We are once again in the grip of this pandemic and the only way to protect ourselves and others is to stay home and stick to the guidelines. If we can manage this for just a bit longer, the plans we make for 2021 will be bigger and brighter than what we have experienced this year. I urge everyone act responsibly and continue to support each other by staying apart until we are able to visit friends and family safely."
The Council has also been working with the police since entering Tier 4 to increase monitoring of business premises. Endyes Ltd in Anglesea Road, SE18, was found to be providing hair services on Christmas Eve, and was issued a £2,000 fine.
The proprietor of Cell Fone City, Greens End, SE18, was also issued with a community protection notice on the 29 December following a number of COVID-related concerns and failing to safeguard his staff and customers.
Other premises across the borough are also now facing fines and prohibition notices for breaches of COVID regulations and health and safety legislation.
Council enforcement teams will continue to support the police on New Year's Eve, to deter and disrupt any unlicensed music events or other unlawful gatherings. During the early hours of the 24 December, police officers were called to a fight at Bessemer Place, SE10, where they discovered over 30 people who had rented a property for an unlawful family party - the organiser is now facing a fine up to £10,000. The Council's community protection team has also launched their own investigation into the circumstances of the short-term let, with the owner/landlord also facing formal action if found at fault.
Cllr Jackie Smith, Cabinet Member for Community Safety and Enforcement, said: "The vast majority of businesses are doing the right thing in keeping their customers and staff safe but a small number appear to have little thought for others and choosing profit over pandemic. Neither the Council nor the police will tolerate such behaviour and will continue to take a robust approach to enforcement over coming weeks and months. Please follow the rules."
The latest Covid regulations can be found at gov.uk/coronavirus