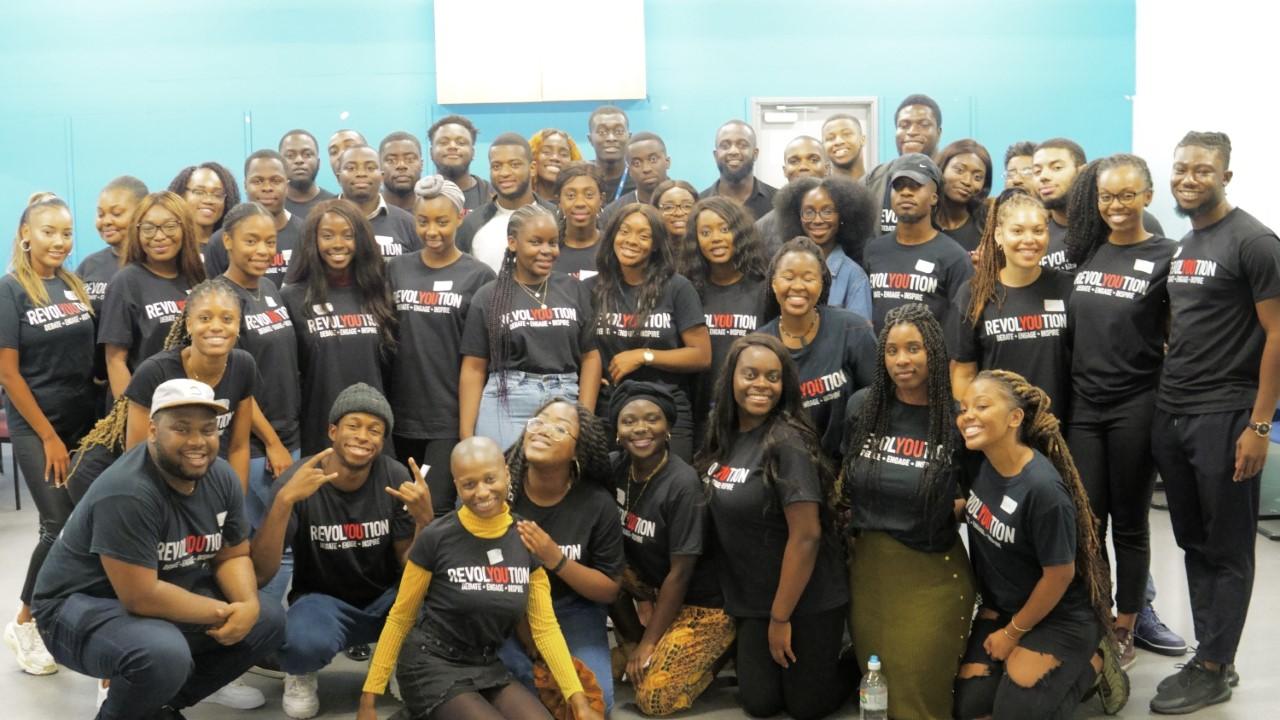 Published: Tuesday, 8th December 2020
Royal Borough of Greenwich has partnered with Poet in the City and RevolYOUtion London to help create a community-led poem that will be turned into a short film and interactive public art installation
Poet in the City is leading on the Council's new Cultural Pilot as part of funding for the Woolwich High Street Heritage Action Zone, recently announced in October.
Storytelling through art
The Life on the High Street project wants to capture stories about Woolwich High Street so that they can be woven into a poem written by RevoYOUtion's very own Rasheeda Page-Muir. Local memories and experiences of the high street will be collected through a virtual poetry busking event, a social media campaign and community outreach, with the work being led by local youth social enterprise RevolYOUtion London.
Cllr Sarah Merrill, Cabinet Member for Regeneration and Growth, said: "Life on the High Street aims to celebrate Woolwich High Street's history and local people through art and poetry, forging connections between different communities, whilst also helping us to start conversations about what we want our high street to look like in years to come. The prospect of having our local stories turned into artwork and performed as a poem right here in Woolwich next year is very exciting."
Isobel Colchester, Chief Executive, Poet in the City, said: "At a time when community cohesion, amplifying local voices and developing skills has never been more important, Poet in the City is incredibly proud to be working with the Royal Borough of Greenwich on the Life on the High Street project. Genuine local partnership is central to everything we do and we are proud to be working with a team of creatives based in Woolwich to animate the stories of Woolwich High street through poetry, film and visual art, in a way we hope will create a lasting impact on the area.
"We've been inspired by the Council's openness and experience in community collaboration, and by the amazing local communities shaping the way their histories and future hopes for the area are told."
Local residents are also invited to be involved in the creation of shop front displays and pavement art across Woolwich High Street with artist R.M. Sánchez-Camus and a new poetry film with local production company, Crixus Productions. The art installations and film will creatively bring alive the new epic poem created for the high street and act as a legacy of the project.
The public artwork and poetry film will be launched in spring 2021 and audiences will be invited to discover the new artwork through a geotagging app and document their experiences online.
Poet in the City helps people and places tell their stories, creates access to challenging ideas, attracts radically new audiences, brings about social and behavioural change, and creates awe-inspiring large-scale entertainment.
Get involved!
Share your stories and tell us what Woolwich means to you! - this will take place in an interview and then feature in a poem

Attend online workshops with Poet in the City with poets, filmmakers and visual artists to develop a new film, shop window display and pavement art to showcase the new Woolwich High Street poem

You can choose to either be in the film or give any creative direction – we value your input!

Share our project on your social media platforms - follow on Instagram, Twitter and Facebook @Poet_in_the_City, @revolyoutionlondon and Twitter @PoetintheCityUK, @revolYOUtionLDN to stay up to date with the project
Find out more about the creatives involved and connect with Poet in the City to keep updated.
Find out more about RevolYOUtion London and get involved!
Historic England funding
Woolwich is one of 68 high streets across England, and one of only five in London, set to benefit from the £95 million government-funded High Streets Heritage Action Zone programme. Working with Historic England, the Council will use the £3.8m of investment to transform and restore empty and run-down buildings into creative spaces, offices, retail outlets and housing to regenerate the area and restore its cultural heritage.
The four-year project aims to ensure the sustainability of heritage buildings by improving and enhancing the town's architectural and historical assets. The regeneration and conservation of historic shop fronts and facades is one of the ways we hope to achieve this.
Read more background information on the October 2020 funding announcement