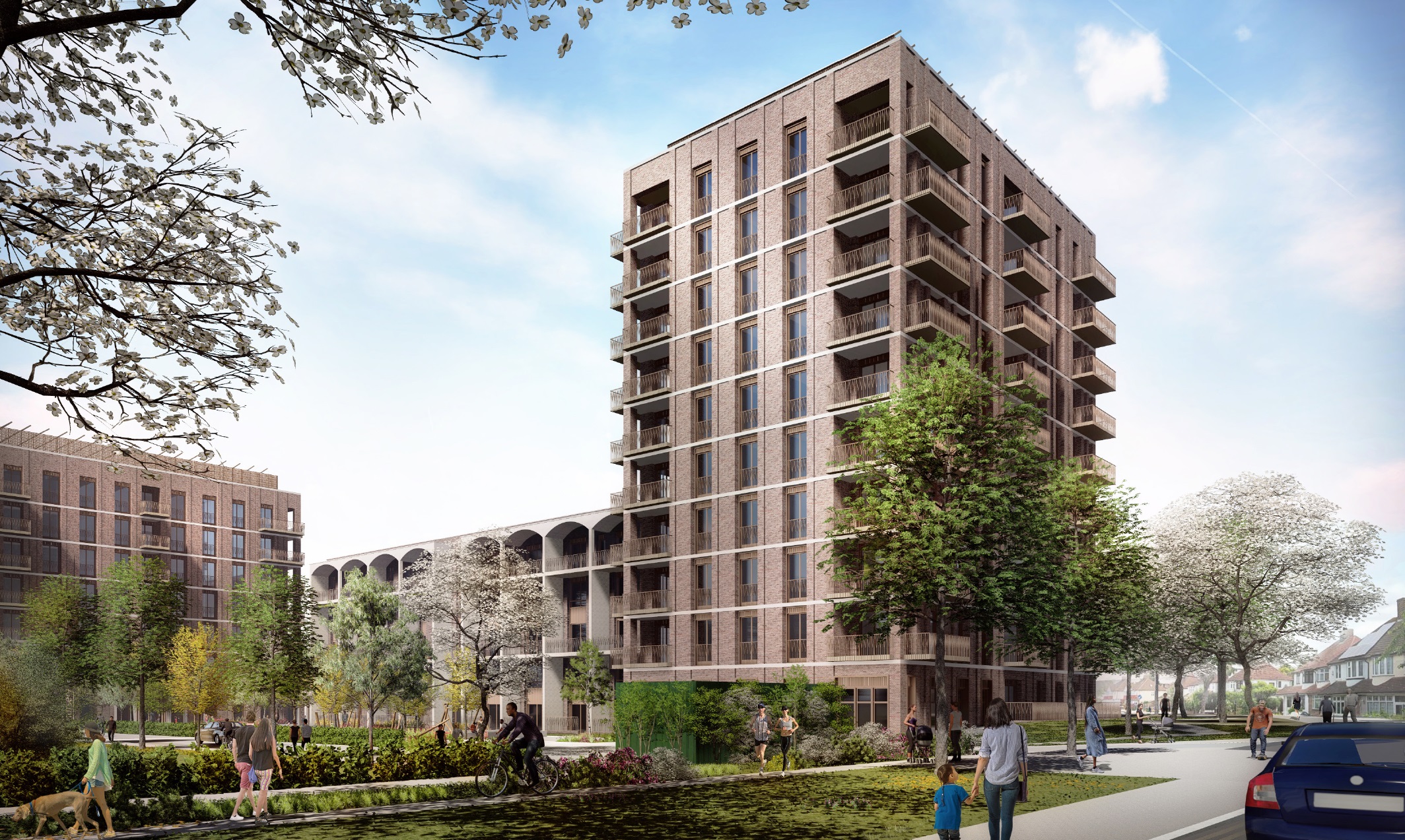 Published: Wednesday, 18th November 2020
Royal Greenwich planning board has granted approval for a major new social housing scheme in Kidbrooke.
Part of the Council's Greenwich Builds programme to deliver 750 new council homes for local people on housing waiting lists across the borough, the 117 home development is comprised of a mixture of one, two and three-bedroom apartments and maisonettes.
Twelve of these new homes will be specifically designed for wheelchair access, addressing the needs of residents with a disability. Also incorporated is a nursery for both new tenants and local Kidbrooke residents.
The homes, spread over four buildings of between four and ten storeys, will aim to achieve high sustainability standards through the implementation of features such as air source heat pumps and solar panels, while two large landscaped communal outdoor areas and a tree-lined corridor will provide amenity space for local residents.
Royal Greenwich conducted an extensive engagement process to take on board the opinions of neighouring residents, which due to lockdown restrictions was carried out online in the form of both an initial consultation and a follow-up planning exhibition.
The architect for the scheme is HTA while the developer is Royal Borough of Greenwich's in-house Greenwich Builds development team. Work is due to begin in spring 2021 after on-site remediation works are completed, with an anticipated completion date of late 2022.
Cllr Danny Thorpe, Leader of the Royal Borough of Greenwich said:
"I'm absolutely delighted we have secured planning permission for 117 new council homes in Kidbrooke, a huge milestone in our Greenwich Builds programme. When I became Leader, I was determined to deliver the biggest council homes building programme we've ever seen and I know what a real difference this will make to our residents to have secure home of their own."
Royal Borough of Greenwich cabinet member for housing, Cllr Anthony Okereke, said:
"We're delighted that our innovative plans for 117 sustainable new council homes in Kidbrooke have met with approval from planners.
This scheme joins dozens of others in our Greenwich Builds programme, which, despite all of the challenges of 2020 has continued to move forward to deliver much needed homes for local residents on waiting lists.
The incorporation of a nursery and landscaped amenity spaces to this development demonstrates our commitment to improvements that will benefit everyone in the surrounding area.
We look forward to being able to welcome new tenants into these and our other Greenwich Builds council homes soon."