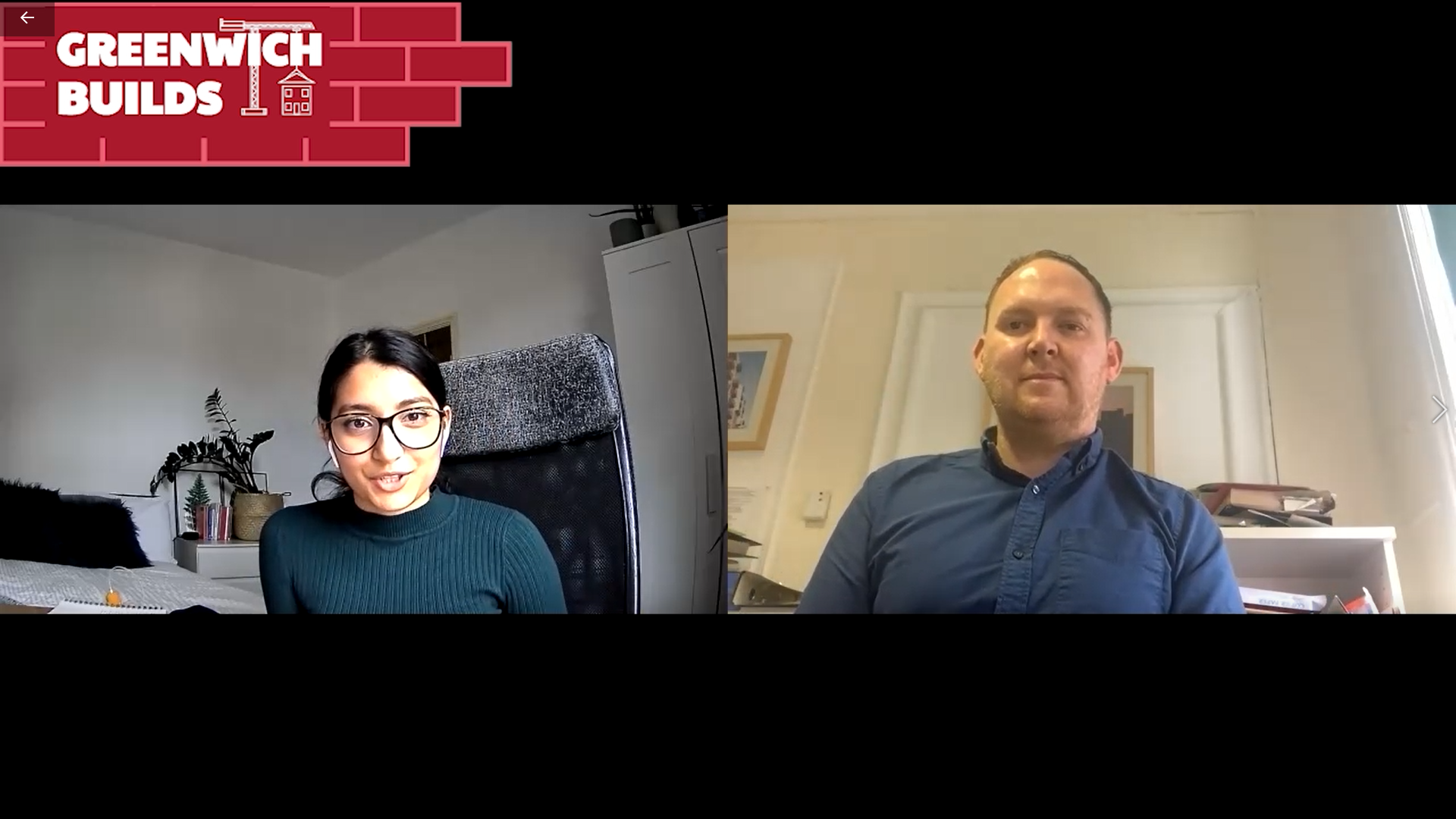 Published: Friday, 13th November 2020
To deliver the 750 sustainable council homes that make up our Greenwich Builds programe we're working with a variety of companies, from construction firms and architects to surveyors and suppliers.
As part of our contract with these companies we stipulate that in addition to delivering homes and services, they must also provide what is known as Social Value to the wider community.
This can take the form of anything from committing to use local supply chains to helping improve the immediate environment for all residents – for example one upcoming project will see Greenwich Builds contractors working with a local school to create a sensory garden with vegetable patches for pupils.
Social value can also take the form of education and training, and already a number of apprentices have been taken on by the firms we're partnering with. One such apprentice is Laura, a student at Greenwich University who's on a placement with one of the Greenwich Builds surveyors, Blakeney Leigh.
Cllr Danny Thorpe, Leader of the Council met up for a video chat with Laura to find out more about her apprenticeship and studies.
Asked what advice she would give to other young people considering an apprenticeship, Laura said "I was very anxious about the workforce right after university with having no experience, but there are a lot of people who will provide you with a very comfortable place to learn and gain experience. Everyone I've worked with has been amazing at answering my questions... Ask, be open minded and be very vocal about what you want once you enter!"
Cllr Thorpe then asked Laura what she was proudest of in terms of the work she's done at Blakeney Leigh relating to the Greenwich Builds projects, to which she responded "The fact that mass housing now has the ability to be sustainable is very important, and I think that encourages a lot more councils and developers to build that way".
Laura is the first of a number of apprentices who will benefit from the social value locked into our Greenwich Builds delivery contracts, with others now working both in support roles and on construction sites.
We wish them all the very best of luck with their work and future careers, and would encourage any young people interested in finding out how apprenticeships could benefit them to visit our Trainee and Apprenticeships page.
You can find out more about the Greenwich Builds programme here.